Engineering We are a leading construction and engineering business, delivering outstanding projects throughout the built environment for a range of clients across the UK and Europe.
Our Engineering division specialises in the design, offsite manufacture and installation of mechanical and electrical solutions, and we have an industry-leading reputation for delivering our work and projects responsibly and sustainably.
We are a national business with a local presence and our project portfolio includes nuclear new build, fast paced manufacturing facilities, state of the art schools, universities and hospitals, cutting edge office spaces and retail venues, railway stations, sports stadiums and iconic city landmarks.
We work with our customers from early project conception through to handover and beyond. We have unique and innovative ways of working, which is one of the reasons our customers keep coming back to us.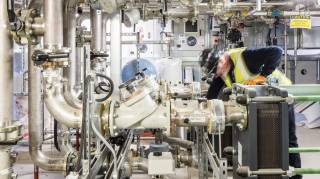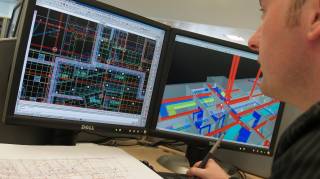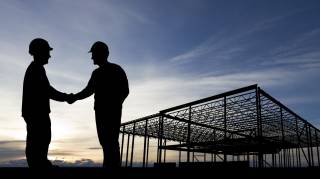 Championing offsite manufacture
We have been pioneering the use of offsite manufacture for many years and we provide offsite solutions through our specialist production facility in Yorkshire, the largest of its kind in the UK.
We prefabricate modular building services that can be adapted to include various combinations of mechanical and electrical functionality. Designed and built specifically to fit within the dimensions and constraints of individual buildings, our framed solutions include pipework for heating and chilled, cold and hot water systems, containment for electrical cabling and ventilation ductwork.
As a business, we champion the use of offsite manufacture because of the many advantages it has to offer to our customers. Due to its nature, offsite manufacture has significant safety benefits when compared with traditional construction site build conditions. Offsite manufacture can also save build costs, labour costs and time, significantly reduce deliveries, man hours and on-site waste and our facility has a proven track record of delivering projects on time, on budget, and defect-free. It also supports our overall aim as a business to work safely, responsibly and sustainably.
Our 'design for manufacture' approach presents a realistic, affordable, efficient and environmentally-friendly alternative to labour-intensive and time-consuming on-site production and assembly, or where there are specific challenges related to being on site.
We work across a wide range of sectors including:
Adding value through our wider service offering
Our Engineering division isn't just a standalone aspect of our business. Our Engineering teams also work together with our Services division to offer our customers a unique and unrivalled experience which covers the whole project lifecycle - a true end-to-end solution.