Our Expertise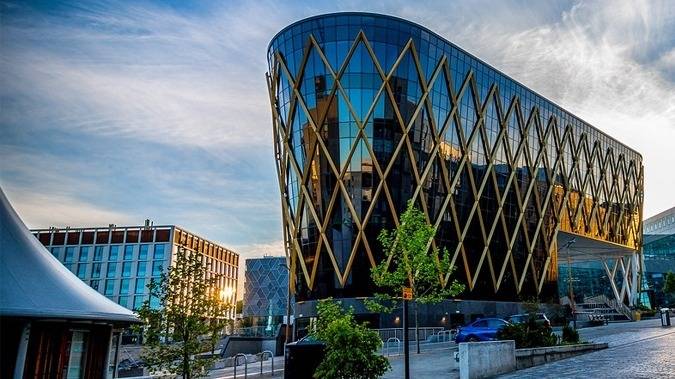 The Catalyst
We undertook the installation and commissioning of all mechanical, electrical and plumbing works for The Catalyst, a new purpose-built home for the National Innovation Centre for Ageing (NICA), National Innovation Centre for Data (NICD) and the National Institute for Health Research Innovation Observatory (NIHRIO) in Newcastle.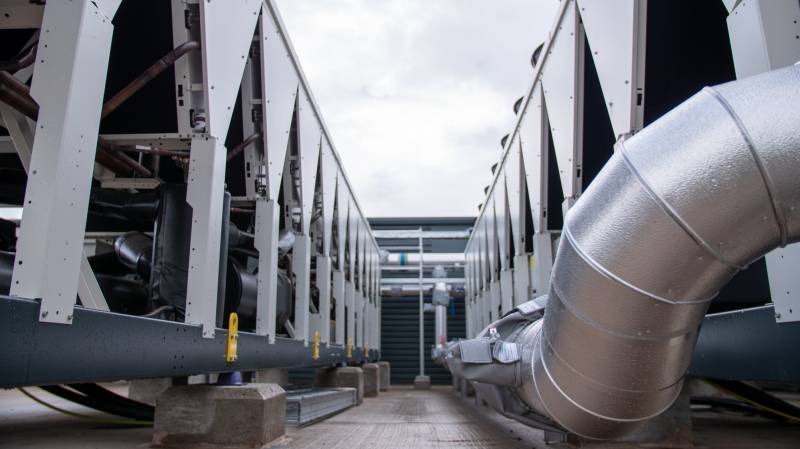 UK Battery Industrialisation Centre (UKBIC)
Working as Principal Contractor, we completed the fast-paced installation of mechanical and electrical (M&E) services at UK Battery Industrialisation Centre (UKBIC), the UK's new £130m prestigious battery development facility. UKBIC is a pioneering concept in the race to develop battery technology for the transition to a greener future.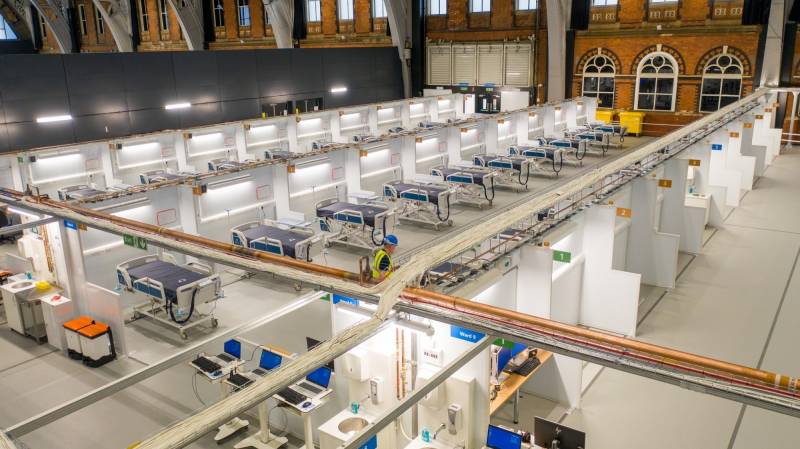 Nightingale Hospitals Initiative
We were proud to support the fight against coronavirus by working collectively with key partners throughout the industry to create several Nightingale hospitals across the UK. Both our Engineering and Services divisions came together to deliver field hospitals in Manchester, Harrogate, Cardiff, Deeside and Bangor.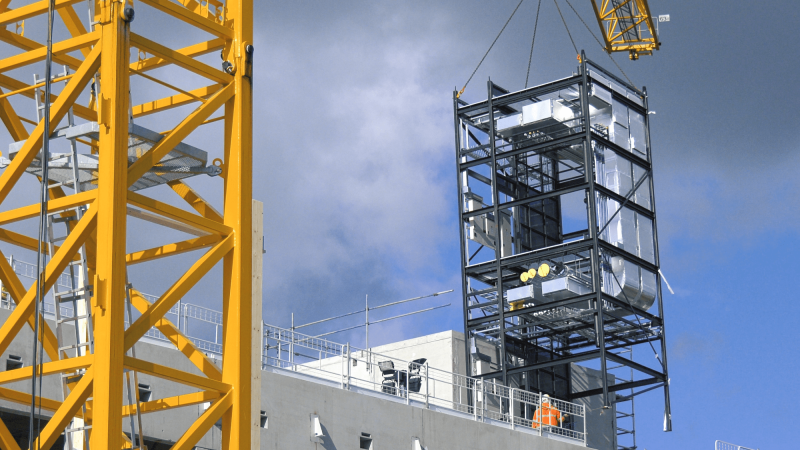 Warwick University Interdisciplinary Biomedical Research Building
The development of the Interdisciplinary Biomedical Research Building (IBRB) at the University of Warwick is an outstanding example of collaboration and modern methods of construction. The £54.3m project is being completed to world-class, industry-leading standards with at least 50% using offsite construction.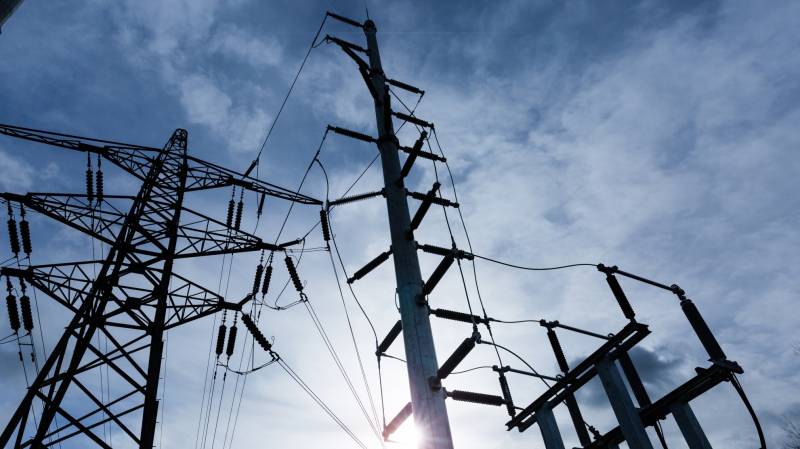 132kv Data Centre connection (POC-MAST™)
Our Freedom team was appointed to design and build an 80 MVA 132kV connection to a new data centre in the UK Power Networks region. To facilitate the connection to an existing 132kV OHL terminal tower, Freedom installed its new point of connection mast - POC-MAST™ which provided a quicker and cheaper final connection point.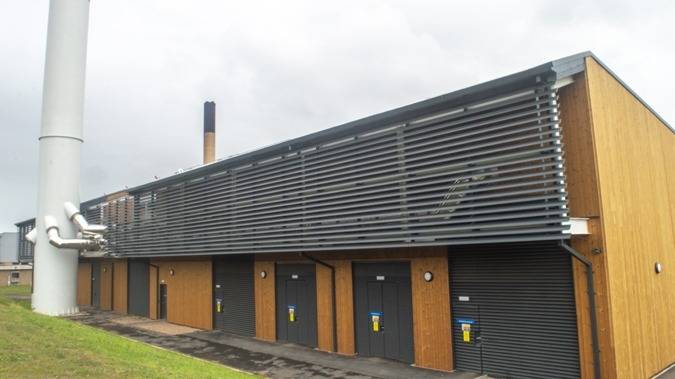 University Hospital of North Tees – Energy Centre
We operated as Principal Contractor on this scheme, to create a new £14m energy centre at the University Hospital of North Tees. The project saw ageing infrastructure replaced with more reliable and efficient equipment, reducing the Trust's energy consumption and providing capacity for future development.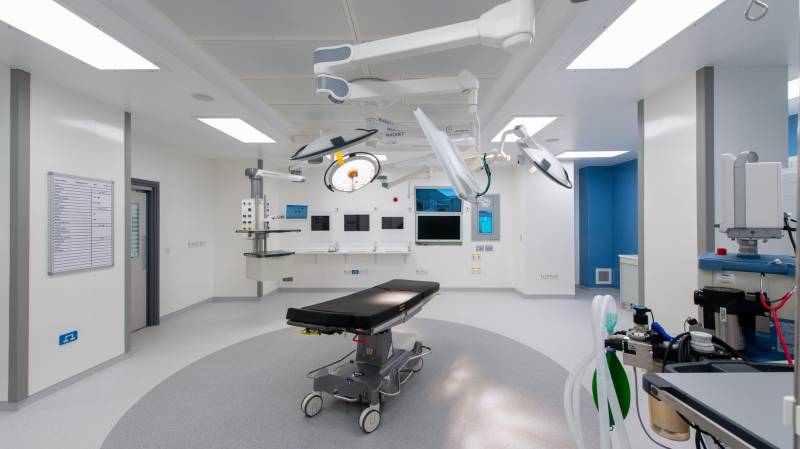 Royal Hallamshire Hospital, Q-Floor Operating Theatres, Sheffield
We played a key role in a £4.5m programme to create four new operating theatres and a recovery area to replace ageing facilities at Sheffield's Royal Hallamshire Hospital. We have a long history with Sheffield Teaching Hospitals NHS Foundation Trust, having worked with them since 2002 on numerous prestige projects across the city campus including renovation its Q floor which was opened in 2019.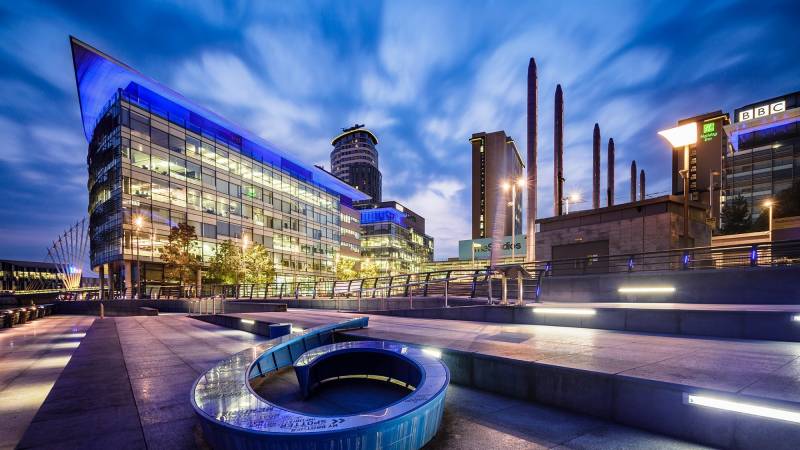 Media City, Manchester
MediaCityUK is home to five national BBC departments alongside regional broadcasting teams. It houses one of the largest high definition studio facilities in Europe. We delivered the complete mechanical and electrical building services installation including a building management system, fire, security and access systems as well as specialist and temperature controls. It was the fastest project we have ever completed, with £67m of works delivered in 20 months.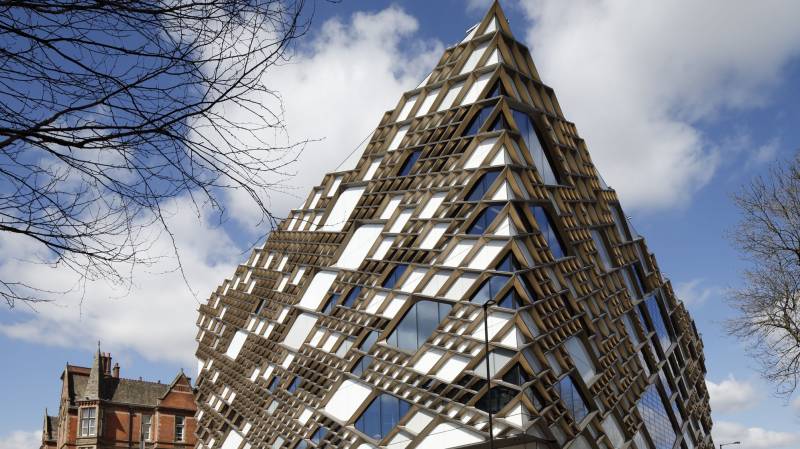 The Diamond, University of Sheffield
The Diamond is the University of Sheffield's hub for engineering students. The iconic building houses specialist teaching facilities for engineering as well as lecture theatres, seminar rooms, a library and more than 1,000 study spaces. We delivered all mechanical and electrical installations which included a number of specialist systems such as industrial gas and ventilation services and intelligent lighting systems.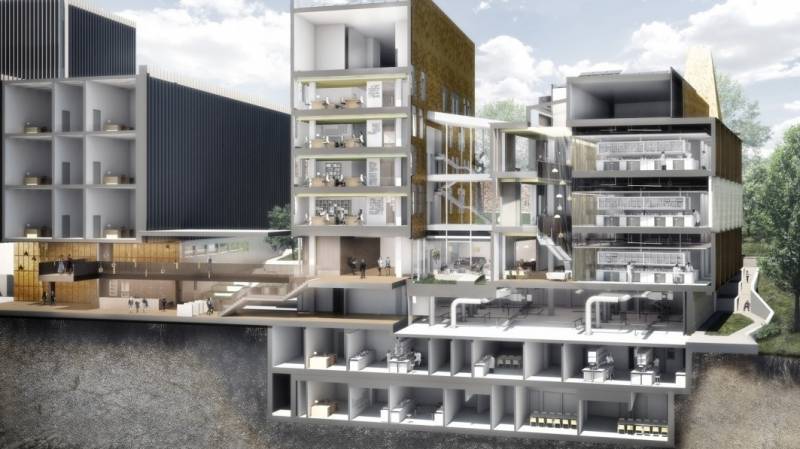 Living Systems Institute, University of Exeter
The Living Systems Institute is pioneering new approaches to understanding diseases and how they can be better diagnosed; informing more effective treatment strategies for some of the most severe diseases facing humanity. We worked alongside BAM Construction to design, build and install mechanical and electrical solutions for the new building, including a new energy-efficient ventilation system.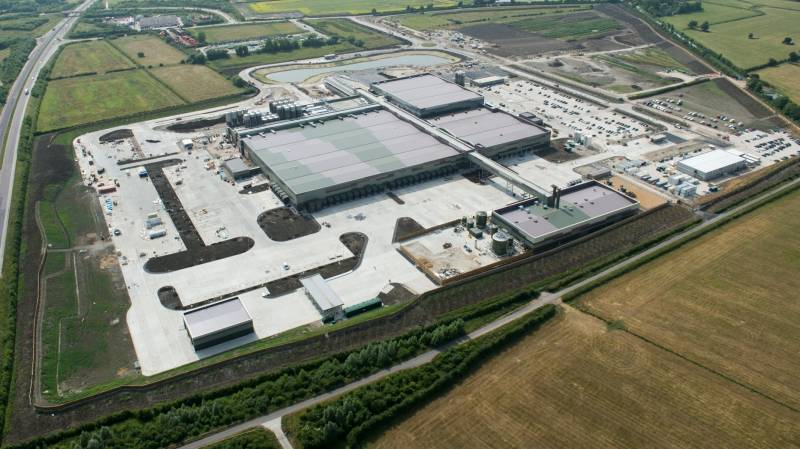 Arla Foods, Aylesbury
​Arla's £150 million flagship dairy in Aylesbury is the biggest in Europe and one of the most environmentally advanced in the world, with the capacity to process one billion litres of milk a year. We were contracted to provide all heavy industrial services associated with the mechanical and electrical work, as well as the facilities management contract, on this new processing facility built on what was farmers' fields.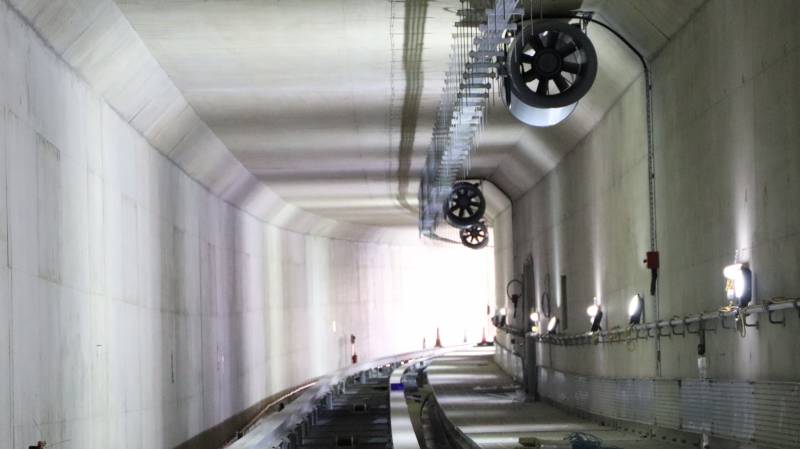 Luton DART
We are installing all mechanical and electrical equipment on the new Luton DART (Direct Air Rail Transit) project at Luton Airport, which includes lighting, ventilation, communications, SCADA data control systems, fire detection systems and building management system for the new state-of-the-art guided mass passenger transit system. The systems, which border Luton Parkway Station and Luton Airport are made up of over 30km of electrical cabling and around 2.5km of fire hydrant pipework. When complete, it will transport passengers from Luton Parkway train station to the terminal of Luton Airport in under four minutes.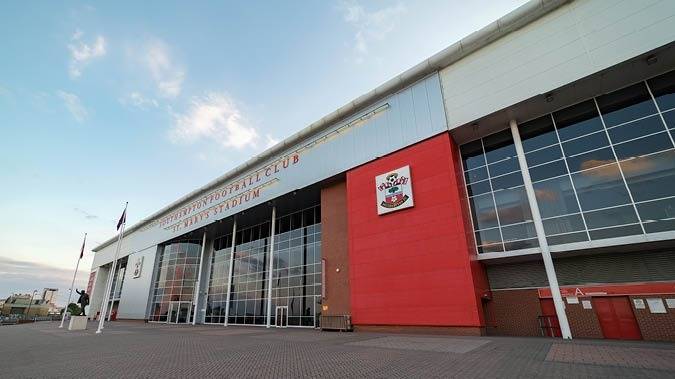 Southampton Football Club
We are undertaking a three-year contract to provide maintenance services for Southampton Football Club, which sees us delivering a full range of mechanical, electrical and building fabric maintenance services at the club's St Mary's Stadium and Staplewood training facility. Our bespoke flexible approach to building maintenance means problems can be identified sooner and fixed faster; information from building management will also be captured and used to improve the carbon footprint of their sites by reducing energy and water usage.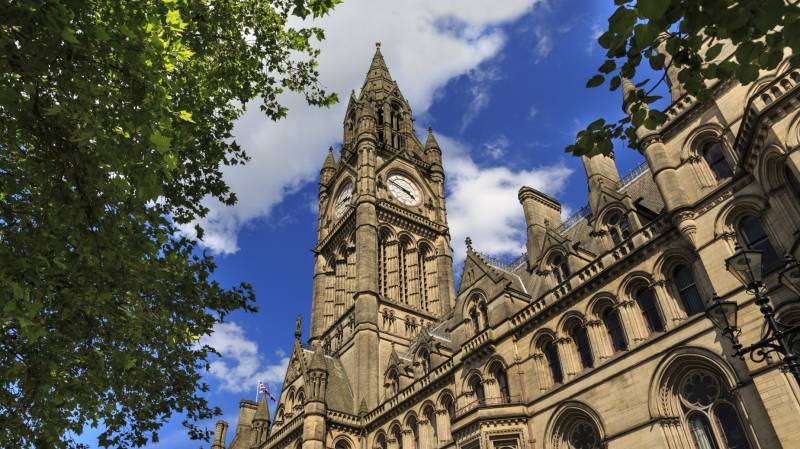 'Our Town Hall'
We are supporting the refurbishment and partial restoration of Manchester's prestigious town hall. The 'Our Town Hall' project for Manchester City Council will protect this grade I listed building, which dates back to 1877. Work is underway on the project and sees us undertaking the removal and replacement of all mechanical, electrical and plumbing services. Working together with our Engineering division, our Offsite Manufacture and IT Services business units have played an integral part in the tender process and this close working relationship will continue throughout the project.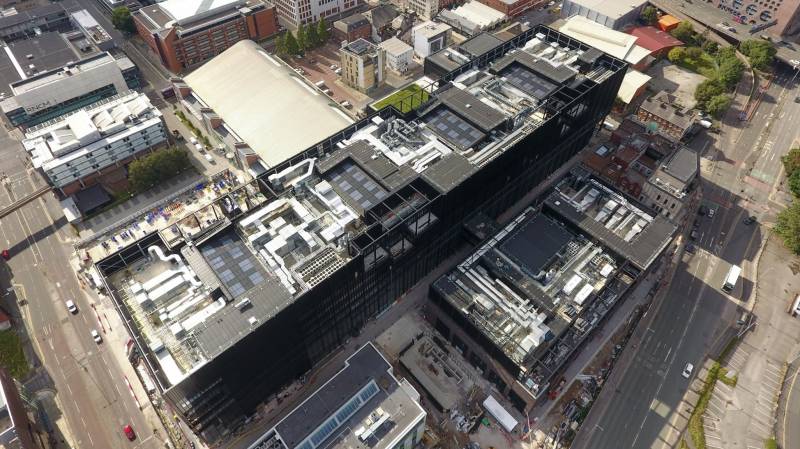 Manchester Engineering Campus Development (MECD)
We are playing a key role in the development of MECD, which is set to become the single-biggest home for engineering in any UK university. Working alongside Balfour Beatty to deliver the project on behalf of the University of Manchester, our works include the installation of all the mechanical, electrical, and plumbing elements over eight floors, equating to 76,000m2. Once completed it will house the University of Manchester's engineering disciplines, teaching spaces and research institutes, and more than 6,700 students and 1,250 staff will be based there.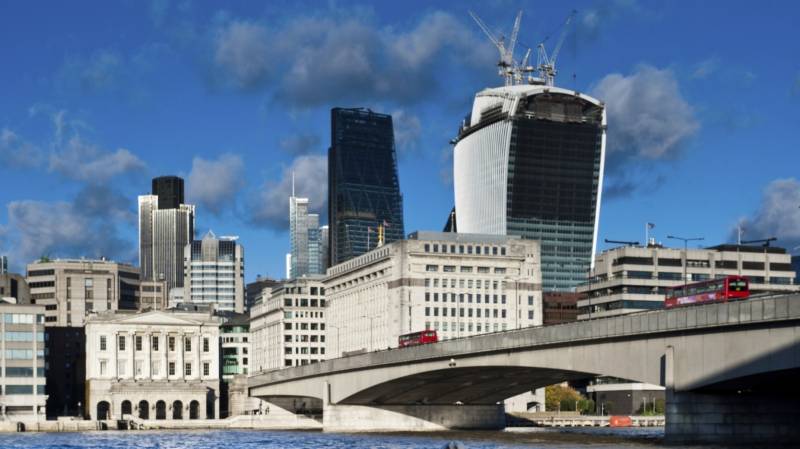 20 Fenchurch Street
More commonly known as the 'Walkie Talkie' building, 20 Fenchurch Street is a landmark skyscraper providing prime office space in the heart of the City of London. We delivered a highly customised service that met all the requirements of the mechanical services package, which included the supply, delivery, positioning, installation, testing, commissioning and setting to work of mechanical systems.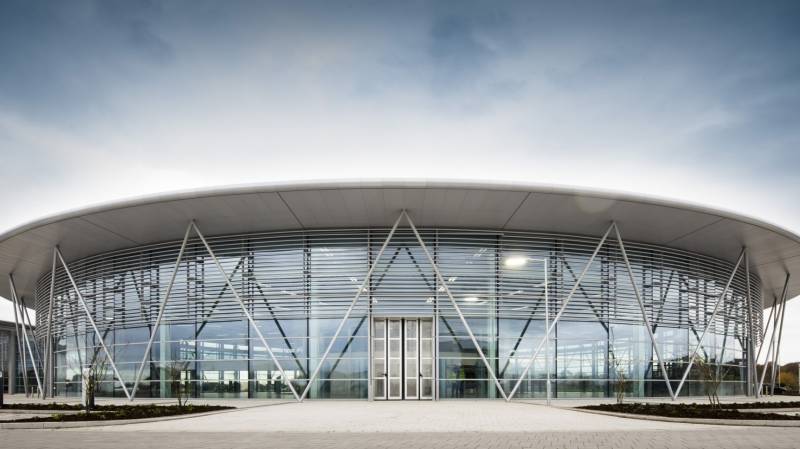 AMRC Factory 2050
A state-of-the-art development that has kept Sheffield at the cutting edge of advanced manufacturing. Focusing on making a significant difference to the advanced manufacturing sector, this centre of excellence was the UK's first fully reconfigurable assembly and component manufacturing facility for collaborative research. We delivered the mechanical and electrical design and our offsite manufacturing facility was also utilised on the project.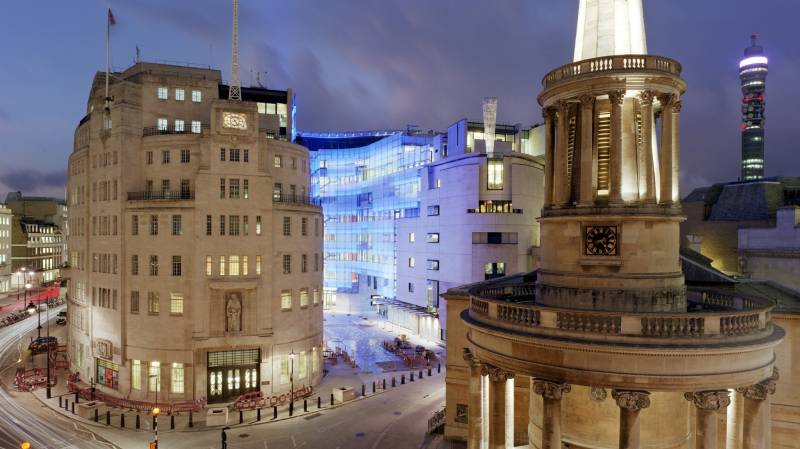 BBC Broadcasting House
We were commissioned to transform the entire core of this iconic building's IT infrastructure, as part of the redevelopment of one of the world's largest live broadcast centres. The building was fitted with high performance fibre and coax which covered nearly 30,000sqm, which was all delivered within an extremely tight timeframe. Integration with the BBC's existing IT infrastructure was key to ensure there was no disruption to service.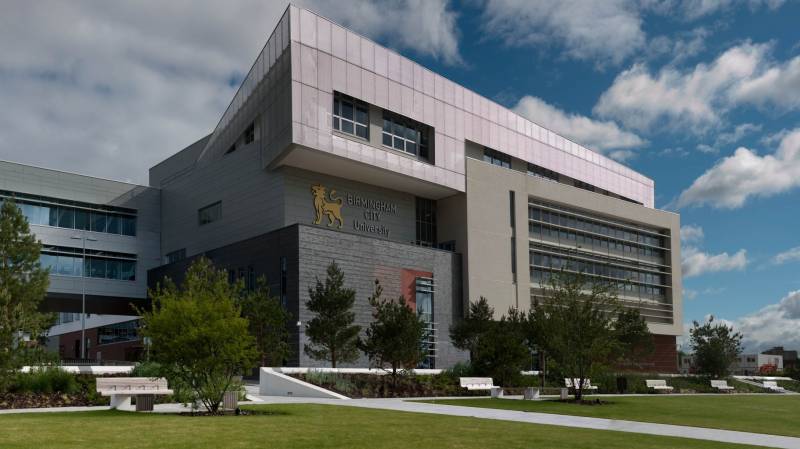 BCU Curzon and Parkside Campus
Birmingham City University's city centre campus is evolving into a heart of excellence and a state-of- the-art student-focused facility. We were tasked with integrating the specialist systems across the existing services with the new full mechanical, electrical and plumbing services installed within both Parkside and Curzon buildings. Innovation was integral and we developed a proactive approach that was successfully implemented on both buildings. Due to the compact nature of the site, our offsite manufacturing facility was utilised to produce pipework, as well as other prefabricated elements.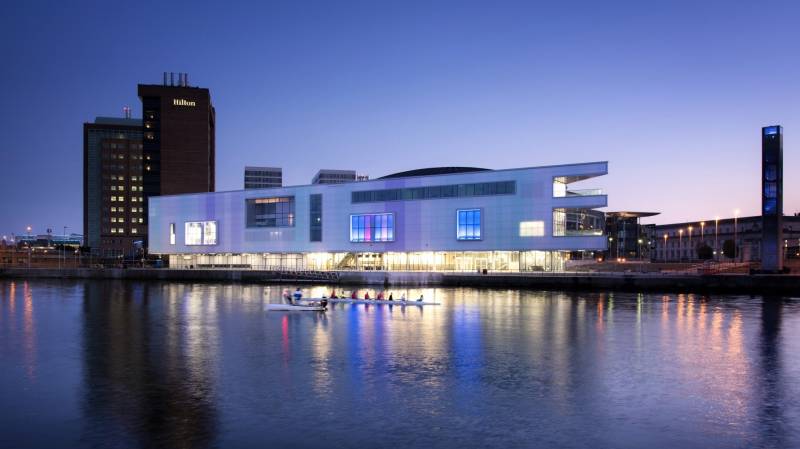 Belfast Waterfront
We delivered IT infrastructure services on this IP-converged solutions project, which equipped the newly expanded Belfast Waterfront conference and entertainment venue with smart building connectivity, security and safety, enabling a world-class visitor experience. Close collaboration at the design stage enabled us to propose a systems architecture that would both exceed the client's requirements and support a flexible approach to installation, ensuring all IT works could be managed as part of a complex and multifaceted build schedule.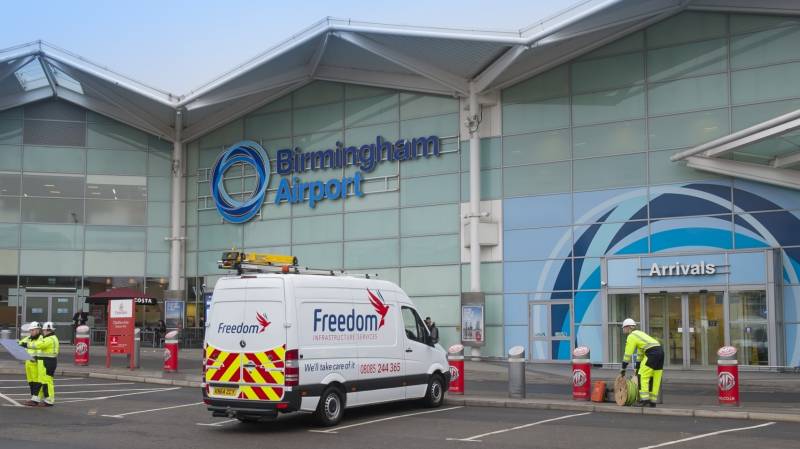 Birmingham Airport
This project forms part of the airport's HV maintenance framework. Our Freedom business has been appointed to carry out the HV maintenance and HV upgrades to ensure there are no unplanned outages and 100% resilience to their network. They also provide annual inspections and full maintenance over the course of the contract and as part of the planned work any defects identified are completed during separate visits to site. Additionally, the site is covered by their 24 hour emergency call out service.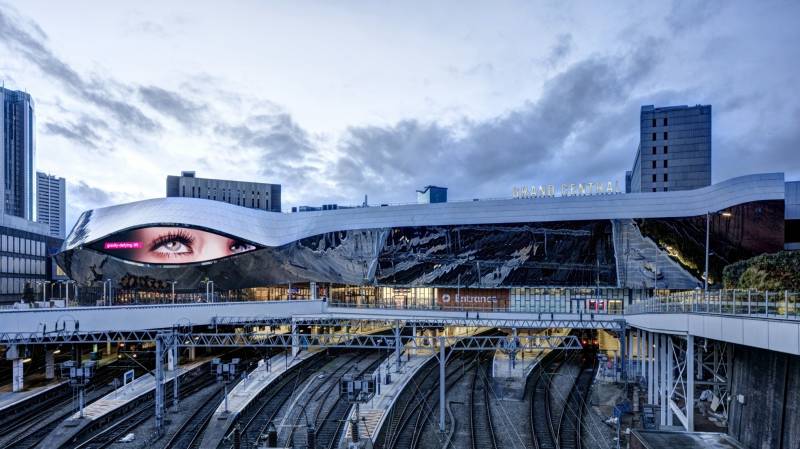 Birmingham New Street
We played an integral part of the transformation of Birmingham New Street station, replacing the engine room that sits at the heart of the railway station's operations and carries all the mechanical and electrical services to each of its platforms. The age and infrastructure of the station ruled out traditional on-site construction so our offsite manufacturing facility was used to develop the biggest offsite design and build solution in our history. Nicknamed 'The Spine', it spanned the width of the station, measuring 7m wide, 3m high and 126m long, weighing 300 tonnes.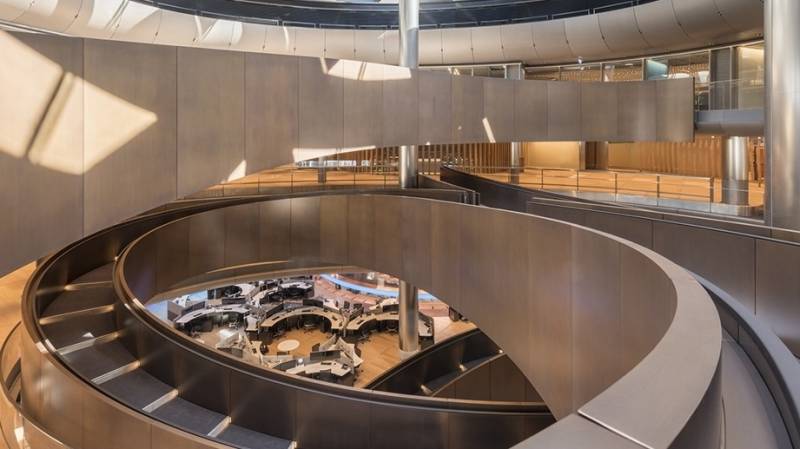 Bloomberg European HQ
We formed part of the team that worked on the construction of Bloomberg's new European Headquarters, located in the heart of the City of London. We delivered all structured cabling, two data centres, a media data centre, a full in-building mobile phone DAS system and an extensive integrated cold aisle containment system that enhanced energy efficiency for the building designed by renowned architect, Lord Foster.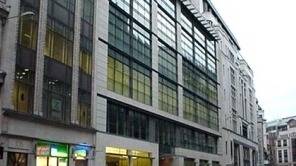 Chubb Group
We deliver planned preventative mechanical and electrical maintenance, together with a 24 hour reactive maintenance service to 10 of the company's buildings, amounting to over 26,000m² of office space across the UK. The contract also includes the provision of emergency and reactive call-outs, covering engineering services, installations and fabric support.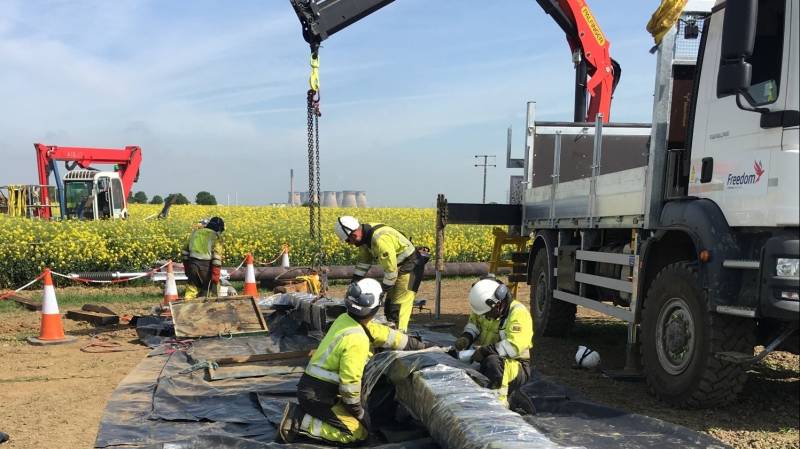 EHV Ferrybridge to Monckton
Our Freedom business was appointed by Northern Powergrid to carry out the complete rebuild of 70 Extra High Voltage (EHV) steel Woodhouse masts covering approximately 10km of overhead line that runs between Ferrybridge (275/66/11KV grid supply point) and Monckton (66/11KV Primary Sub Masts) in Yorkshire. The work involved taking down the existing steel Woodhouse masts, removing the concrete foundations and replacing with a modern wood pole equivalent and modern aluminium alloy conductor, as close to the existing overhead line foot print as possible.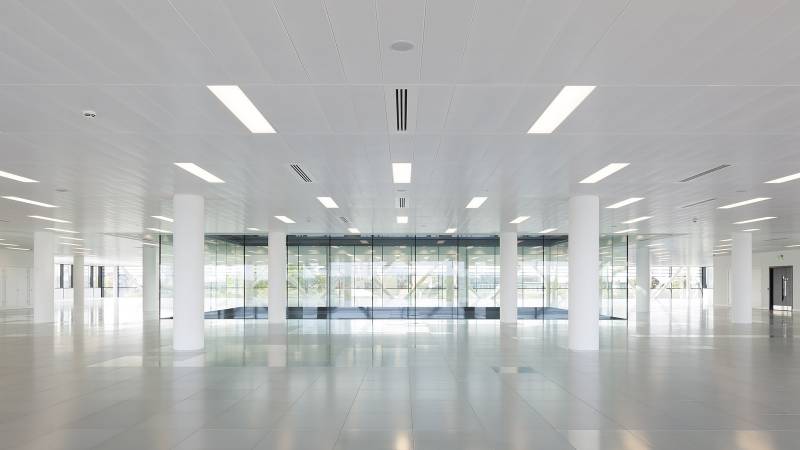 Forbury Place
Building No.2 is the final piece of the Forbury Place estate. This speculative office development, featuring the largest floorplates in the town centre, is part of Reading's newest urban business district, transforming the area with global companies already occupying buildings 1 and 3. We delivered mechanical and electrical installations for 17,800sqm of commercial space across 8 floors. Our installation also helped to achieve the energy efficiency aspirations of the project.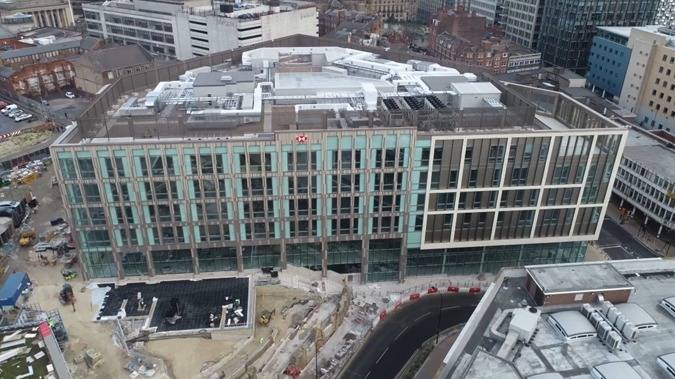 Grosvenor House, Sheffield
Grosvenor House is a seven-storey landmark development in the heart of Sheffield city centre, which includes c.22,500m2 of office space and c.8,500m2 of retail space and public areas, creating an exciting new area for commercial, retail, leisure and residential tenants. Delivering large construction and engineering schemes in a busy city centre environment presents many challenges, which we overcame by using our specialist Offsite Manufacturing expertise helping to save time, improve safety and reduce disruption around the site. We also developed bespoke Mechanical Electrical Plumbing (MEP) service module solutions enabling the fast-track project to be delivered within a tight one-year timescale.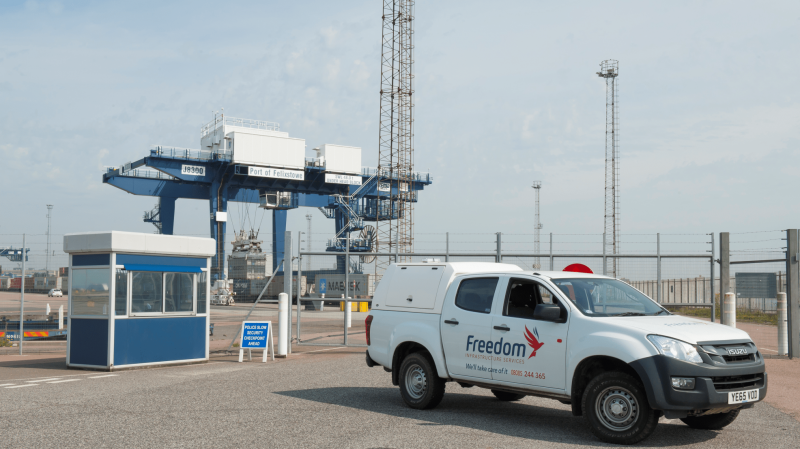 Hutchison Ports Felixstowe
Our Freedom business delivers port infrastructure services on this civil engineering term maintenance contract, including hard standing block maintenance, ground works and drainage, roads maintenance including line marking, fencing, demolition, and minor civils work. Service delivery is based on both planned and reactive works delivery 24/7, 365 days per year. Due to the location of the site and the requirement of working in an extremely active and controlled environment, attention to health and safety compliance and ensuring there is no disruption to the client's core business forms a vital part of the works.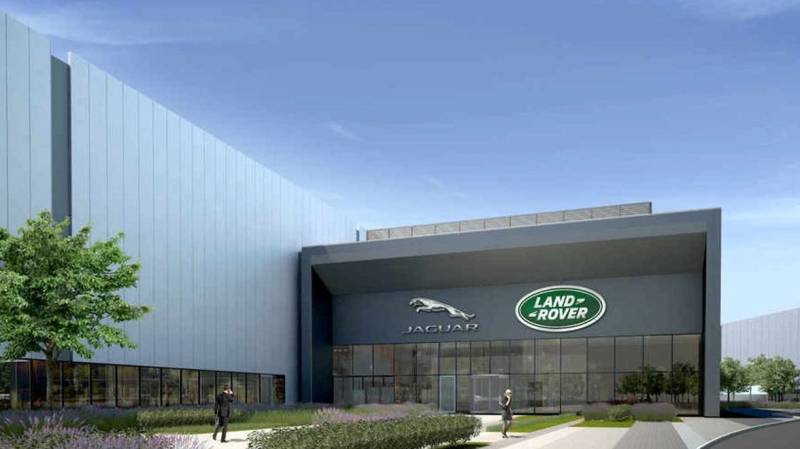 Jaguar Land Rover i54
This new engine factory for car giant Jaguar Land Rover was built on the i54 development on the outskirts of Wolverhampton. The new manufacturing facility doubled the size of the existing plant. We delivered all the mechanical and electrical services on the project and our offsite manufacturing facility was actively involved too, producing 67 heavy service modules and a number of other components.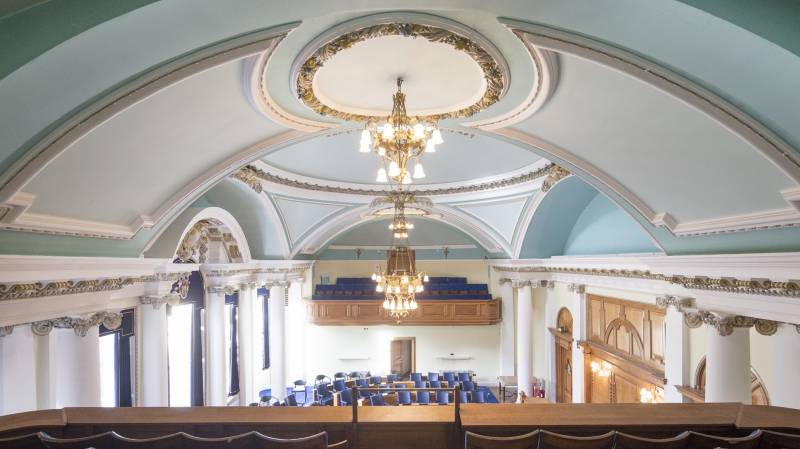 Lambeth Town Hall
Lambeth New Town Hall was a landmark project for Lambeth Council and its residents. We were contracted to undertake the MEP services for the project using a team with a vast amount of experience delivering projects in the public sector. Sustainability was at the top of Lambeth Council's agenda and this is an area where we really made a difference. Our five year sustainability strategy - One Approach - fully supported Lambeth Council's sustainability targets for the project, which included creating new jobs, up to 45 new apprenticeships and a BREEAM 'Excellent' rating for the new Town Hall.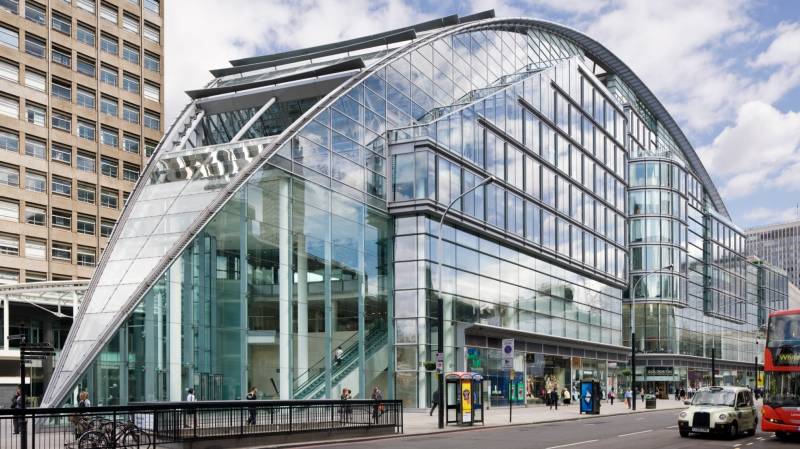 Landsec (London)
We provide building services, fabric maintenance and energy management for 31 buildings across the Landsec London portfolio. Each building has its own bespoke predictive maintenance and asset renewal programme. This new approach called business focused maintenance (BFM) takes into account the age of the building, the systems and assets within it and its occupiers' needs. We have a dedicated team of site based and mobile engineers who deliver our services throughout London.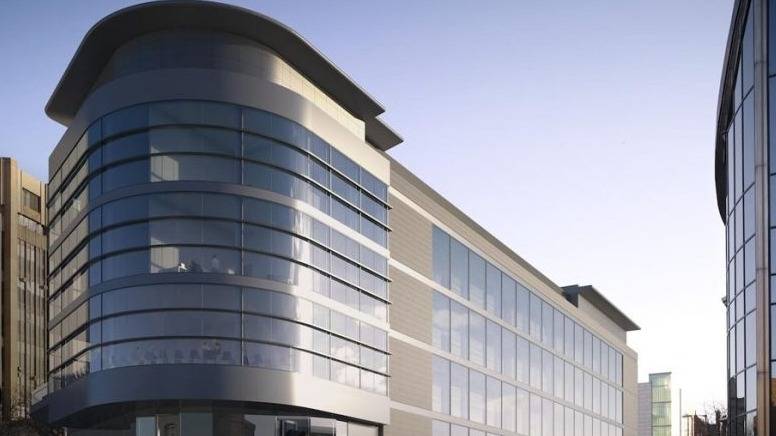 Liverpool Life Sciences Accelerator
We supplied, installed and commissioned a range of mechanical engineering systems on this £25million development that enables innovative research into antibiotic resistance. The 70,000 square foot building co-locates the Royal Liverpool and Broadgreen University Hospitals NHS Trust, the Liverpool School of Tropical Medicine (LSTM) and a raft of relevant SMEs with larger scale industrial collaboration through pre-existing product development partnerships.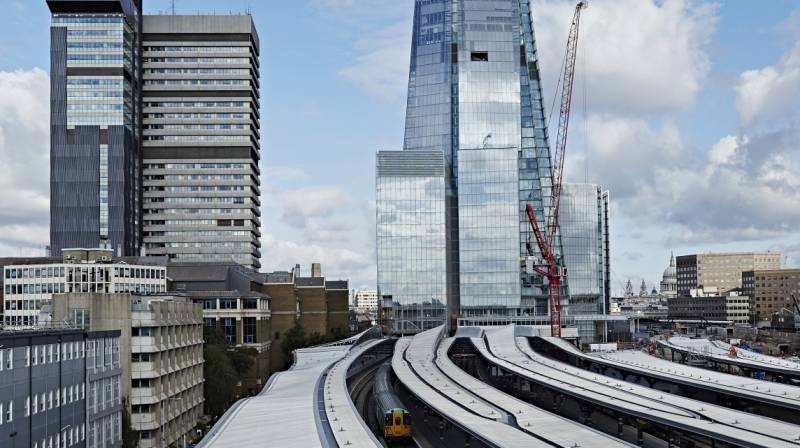 London Bridge Station
The redevelopment of London Bridge Station has seen it nearly double its capacity and now sees all the platforms accessed from a single central point and the retail concourse becoming the largest in the country. The project also saw a major track upgrade and the widening of platforms. Our Engineering and Services divisions worked collaboratively on this project to deliver a range of works, which included the design and installation of temporary works to facilitate the overall construction, whilst also delivering the detailed design and installation of the permanent mechanical, electrical and plumbing systems, together with telecoms and security services.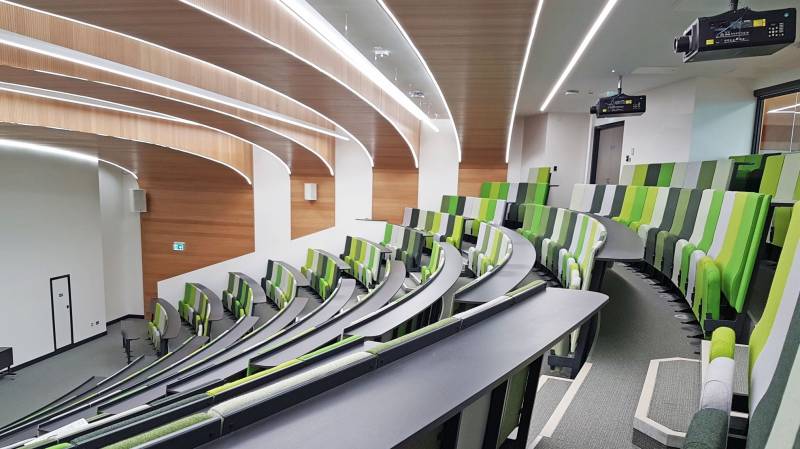 Newcastle University Urban Sciences Building
USB is the second new-build on the £350m Newcastle Helix development as part of a community of education, research, commercial and residential facilities to promote Newcastle as a city of science across the world. This 135,000 sq.ft. building has created a new home for Newcastle University's Institute for Sustainability and The School of Computing Science. We delivered the design, installation, testing, and commissioning of the mechanical, electrical and plumbing services on the project, with highly-complex coordination managed through the use of innovative offsite solutions.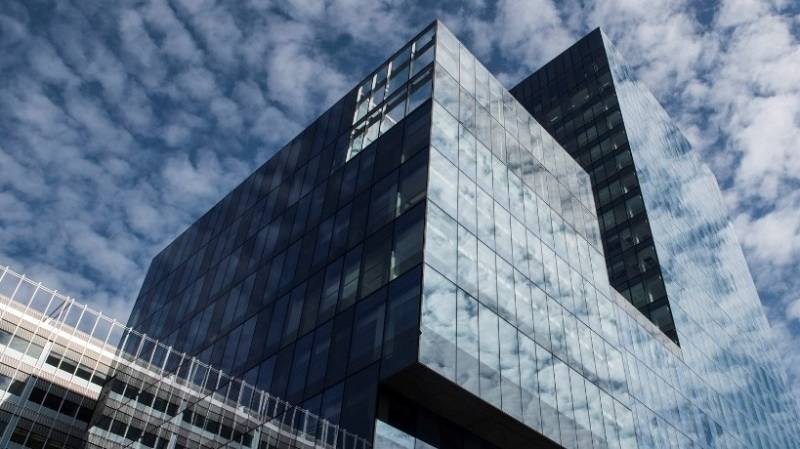 No1 Spinningfields
We provided a variety of building services for No 1 Spinningfields, a world class business environment at the heart of the Spinningfields complex in Manchester city centre. It offers flexible office space, combined with state-of-the art business facilities and some of the finest hospitality offerings in the city.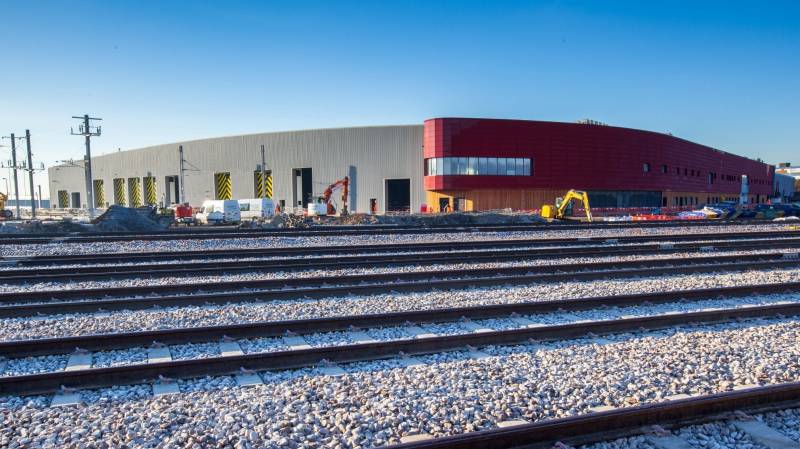 Old Oak Common
We were responsible for the mechanical, electrical and plumbing services and completed the design, build and installation of the new modulised central boiler plantroom that sits at the heart of Transport for London's new Elizabeth line Train Maintenance and Stabling Depot at Old Oak Common Lane. The new plantroom manufactured at our offsite manufacturing facility, forms an integral element of the Building Services system and comprises six pre-fabricated modules that contain the central boiler plant and pipework interfacing with the renewable energy systems.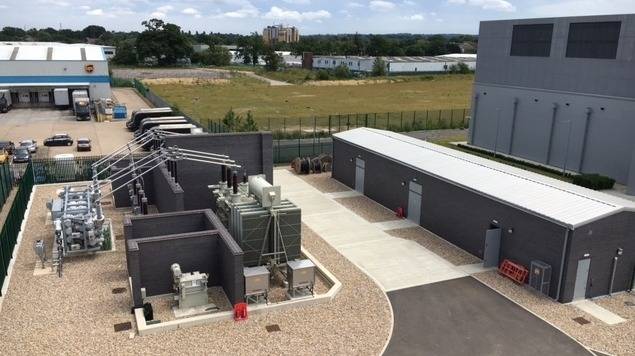 Project Merlin
Our Freedom business designed, built, owns and operates a 132/11kV private substation for Digital Realty Datacentres. They undertook all feasibility works and provided a firm network with two 4km 132kV cable routes running through heavily congested and high concentration of known utilities. Whilst the substation was to be a private network, the design was to DNO standards, future-proofing the options for the Client when choosing potential operators.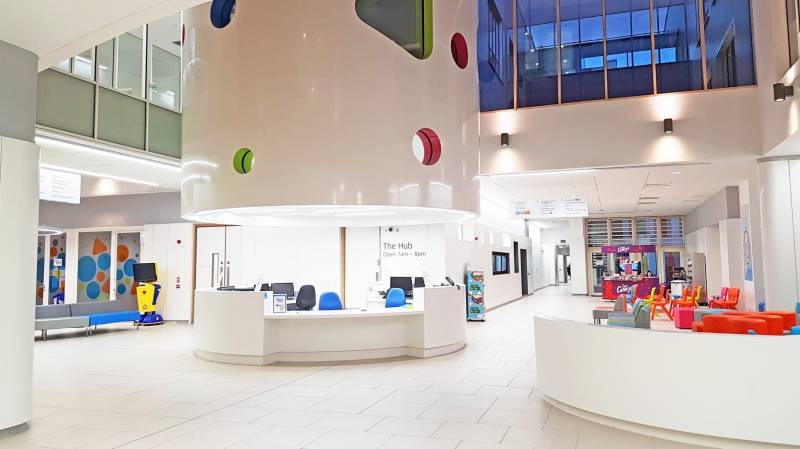 Sheffield Children's Hospital
Sheffield Children's NHS Foundation Trust is one of only four dedicated children's hospital trusts in the UK providing integrated healthcare for children and young people. This new facility included a new main entrance, outpatients department, specialist diagnostic and treatment areas, and wards. All the required components were built at our offsite manufacturing facility, before being transported in phases to the project for installation, to enable the hospital to remain fully operational throughout the redevelopment.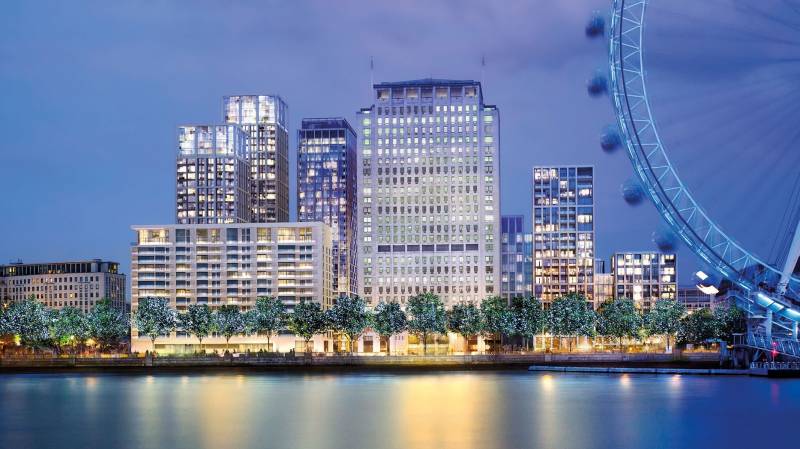 Southbank Place
Southbank Place will feature outstanding residential space, state-of-the-art offices and a diverse mix of retail, aimed at creating a place that will not only change the way people live and work, but add a new dimension to sophisticated living right in the heart of London. We are delivering the mechanical and electrical services infrastructure which will serve 5 No residential towers and 2 No Commercial Buildings. Key to delivering this project on time was our modular solutions and extensive off-site pre-fabrication for the majority of the M&E services.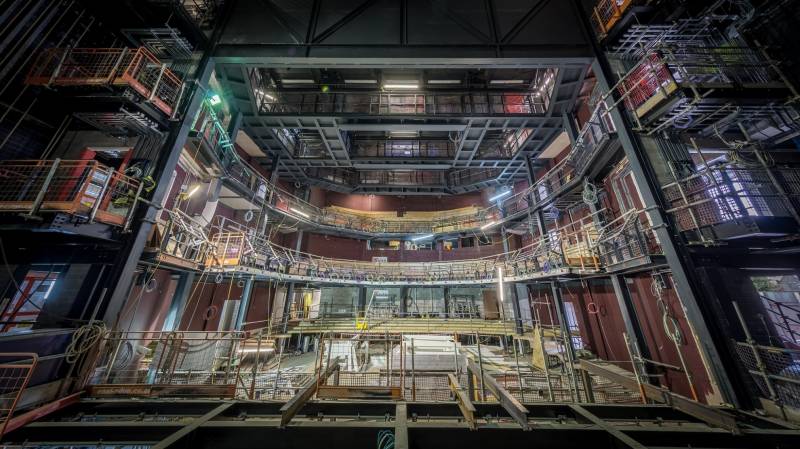 Storyhouse Chester
Storyhouse is Chester's new cultural centre - a theatre, cinema, library, studio theatre, restaurant and bar - all housed in a rejuvenated Grade II listed 1930s art deco Odeon cinema building. Facilities in the complex included a large auditorium, library, foyer and a 120 seat cinema, amongst others. We were involved in the early stages of the project, offering mechanical and electrical, buildability and technical advice as part of the client's design team.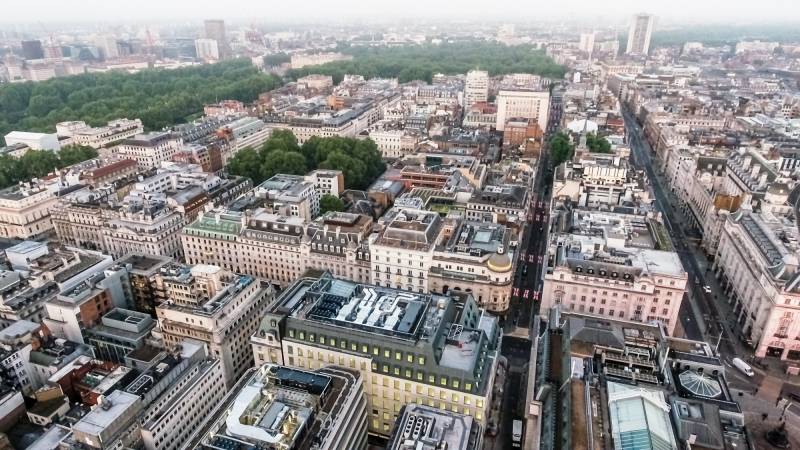 The Crown Estate on behalf of BNP Paribas Real Estate Management
We provide electrical and building fabric facilities management across 31 properties in the St James area of London, supported by a central team of skilled engineers and managers to meet the various demands of each property. With a mixture of property types in the portfolio, unique modelling has been applied to provide the various levels of service required for each building. We provide a specific focus on daily requirements including plant monitoring, fire alarm testing and reactive support to the systems installed.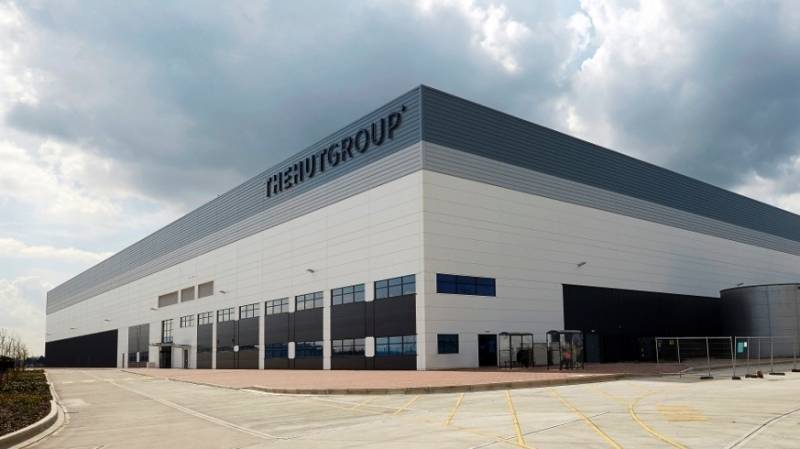 The Omega
Leading online retailer The Hut Group commissioned the construction of a new distribution and manufacturing centre on the Omega South Development in Warrington, Cheshire. The new centre enabled the online retailer to bring their four distribution centres together in one location, to increase efficiencies and productivity. We delivered all the mechanical and electrical requirements on the project whilst working in a live environment.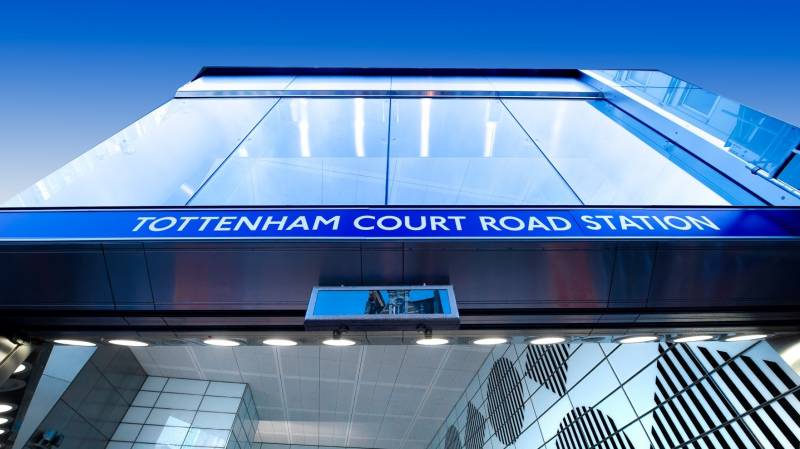 Tottenham Court Road Station
We were contracted to modernise the existing operational station, which will be integrated to create the new, larger tube and Crossrail enabled station in place today. Undertaken in two phases, we had full design responsibility across all disciplines of this project, designing and installing all electrical, mechanical, fire detection, and suppression and communication systems. The second phase also required progressing mechanical, electrical and plumbing services in the new ticket hall.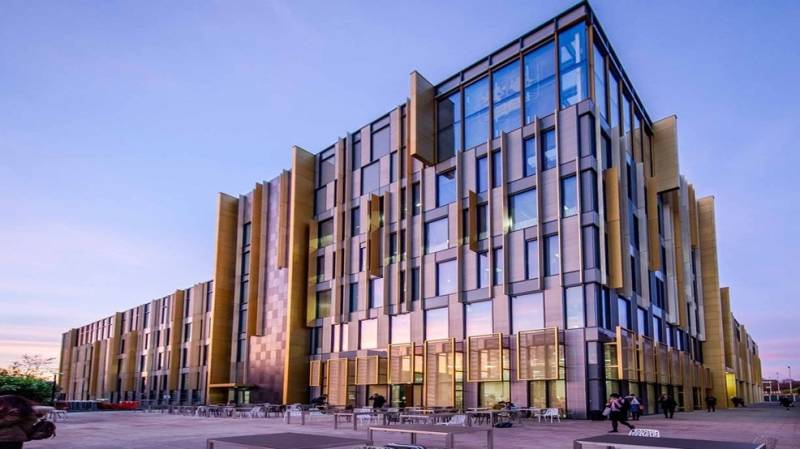 University of Birmingham Library
This 6-storey library for the University of Birmingham provides state-of-the-art facilities for students, staff and researchers. The Library has been tailor-made to suit contemporary users' needs and is designed to be accessible to all visitors. We provided the mechanical, electrical and plumbing services on the project, as well as the design and installation of bespoke intelligently controlled lighting solutions to create a unique aesthetic. Our offsite manufacturing facility was also involved, providing plantrooms for the building.