About us
We are the UK's leading independent engineering and services business.
Founded in 1921, our business has grown from a small electrical contractor to the award-winning, industry-leading company we are today. We are family-owned with a great heritage and we are proud of everything we've achieved and all the projects we've successfully delivered to our customers over the years.
Working across a variety of sectors within the building and infrastructure industry, our innovative, responsible and forward-thinking approach allows us to work on fantastic ground-breaking projects, providing solutions using the latest tools and technologies.

We have offices, manufacturing facilities and sites located across the UK.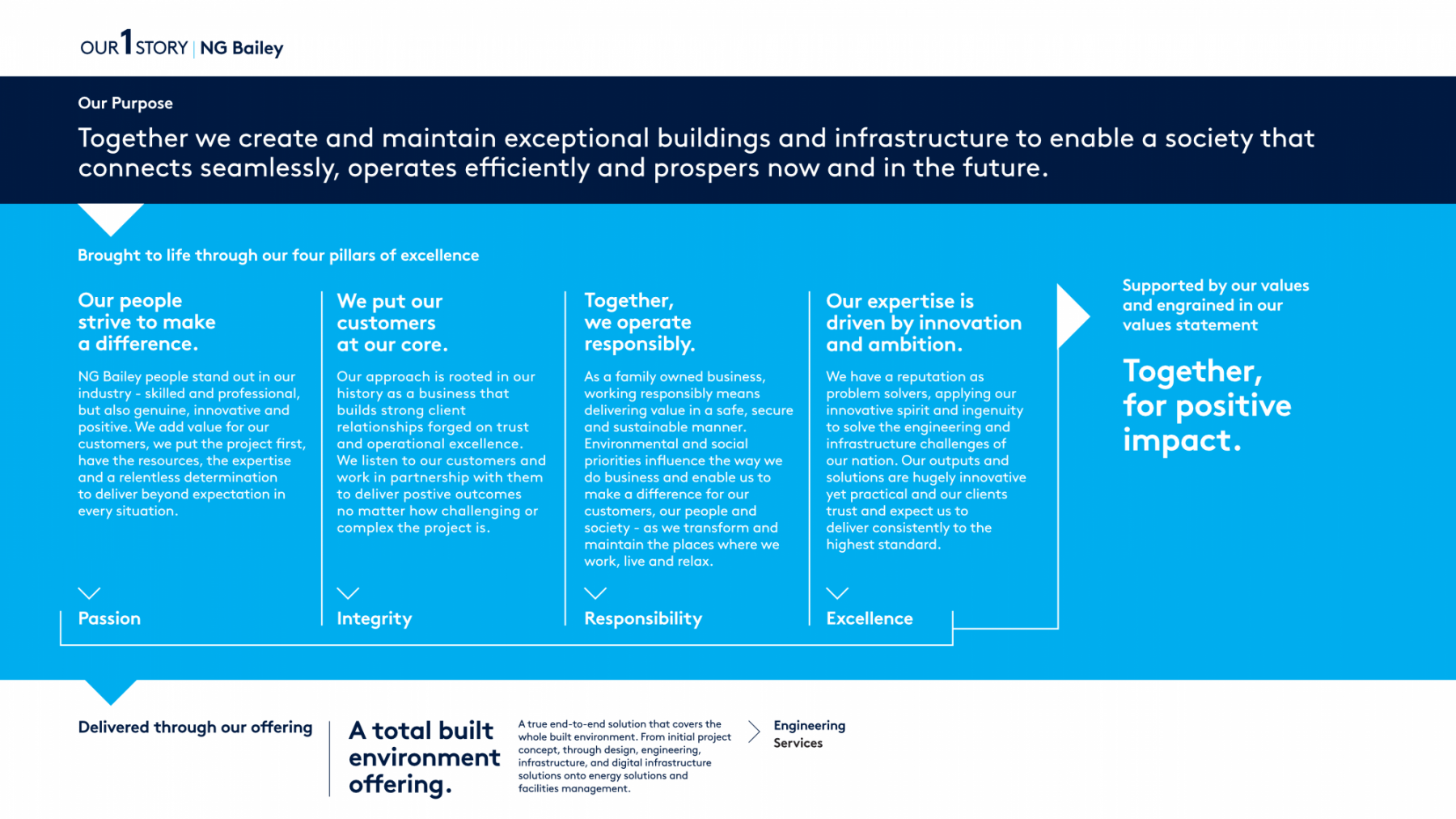 Everything we do at NG Bailey is driven by our purpose: Together we create and maintain exceptional building and infrastructure to enable a society that connects seamlessly, operates efficiently and prospers now and in the future.

We believe in bringing buildings to life and we know that the benefits of our work will be felt by generations to come. We do this by responsibly designing, operating and maintaining buildings, infrastructure and services.

The way we do business has remained unchanged since we were founded and it's what makes us different. We're proud of our history and look forward to continuing our legacy of almost a century of operational and technical excellence.

Our values of Passion, Integrity, Responsibility and Excellence form the foundation of our company and guide the way we work and behave.

Our goal is to attract and retain the best people, drive operational excellence and deliver customer value, and ultimately deliver sustainable growth for our business and our people.