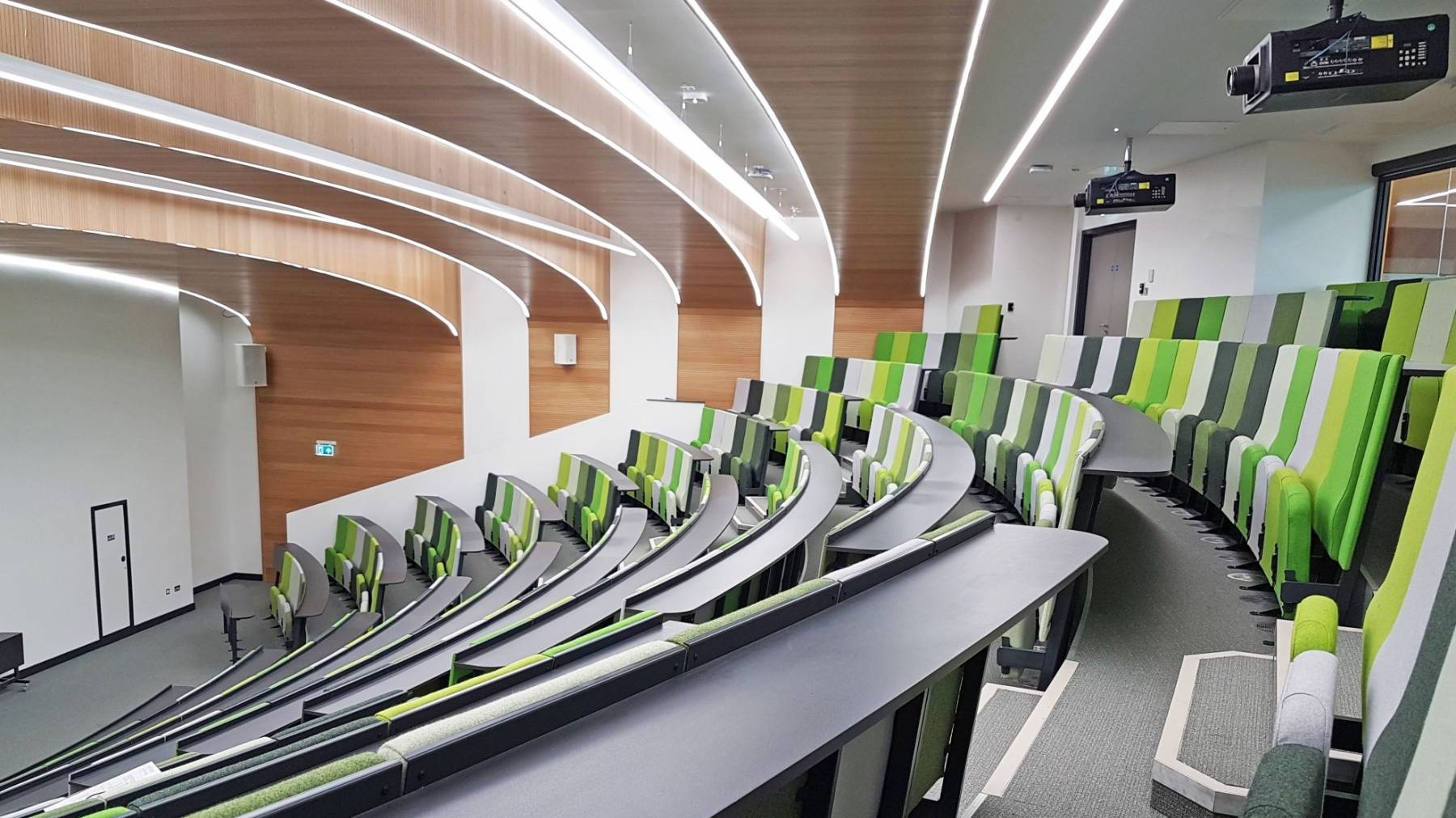 Sector Expertise - Education
Our teams have a wealth of experience delivering innovative engineering solutions in the education sector.
We understand the positive impact the built environment can have in supporting academic success and we pride ourselves on working collaboratively with our construction and education partners to deliver technically complex solutions on a range of projects.
We design, install, test and commission mechanical, electrical and plumbing services. We also provide bespoke lighting solutions and facilities infrastructure services, all designed to complement educational outcomes.
Our use of innovative offsite manufacturing solutions creates considerable time savings on site, this is hugely beneficial to education establishments as it means disruption is kept to a minimum of educational activities can continue uninterrupted.
Vitally these techniques also and minimise waste, reduce congestion on site and offer substantial financial benefits when compared against traditional construction methods.
Flagship projects include Newcastle University Urban Sciences Building, University of Birmingham Library and Manchester University Engineering Campus Development.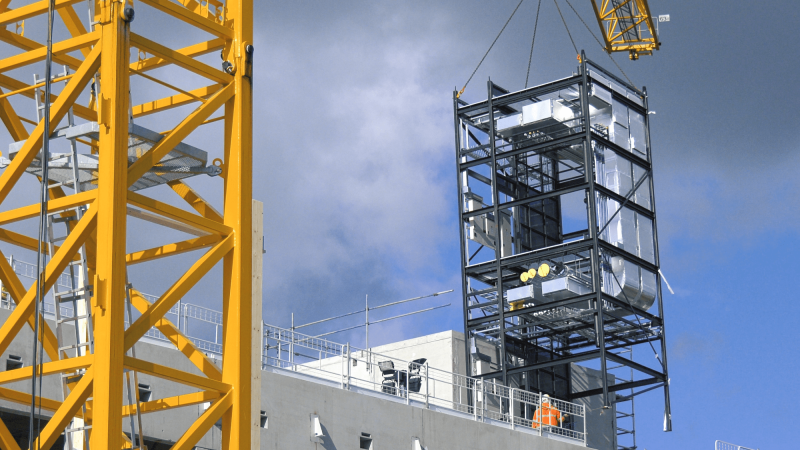 Warwick University Interdisciplinary Biomedical Research Building
The development of the Interdisciplinary Biomedical Research Building (IBRB) at the University of Warwick is an outstanding example of collaboration and modern methods of construction. The £54.3m project is being completed to world-class, industry-leading standards with at least 50% using offsite construction.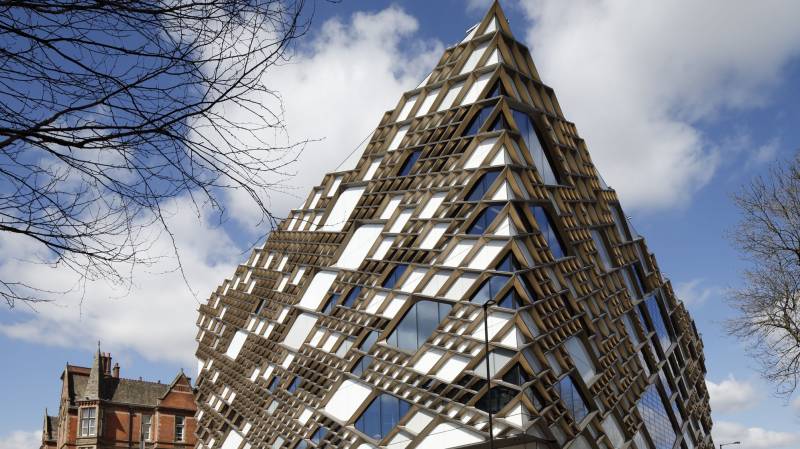 The Diamond, University of Sheffield
The Diamond is the University of Sheffield's hub for engineering students. The iconic building houses specialist teaching facilities for engineering as well as lecture theatres, seminar rooms, a library and more than 1,000 study spaces. We delivered all mechanical and electrical installations which included a number of specialist systems such as industrial gas and ventilation services and intelligent lighting systems.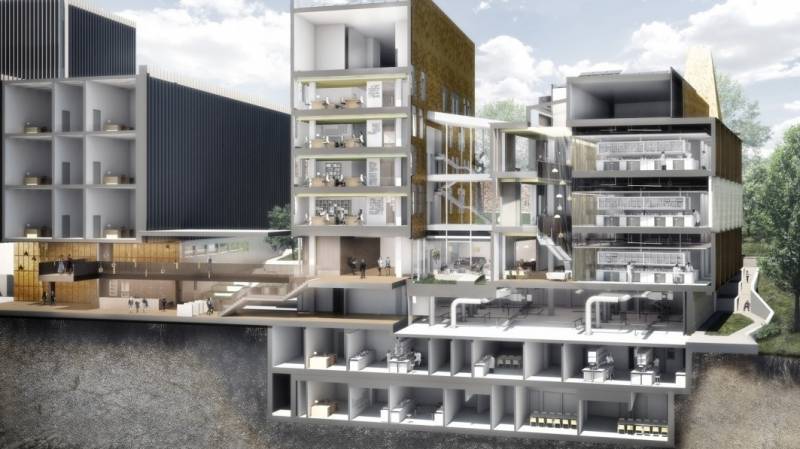 Living Systems Institute, University of Exeter
The Living Systems Institute is pioneering new approaches to understanding diseases and how they can be better diagnosed; informing more effective treatment strategies for some of the most severe diseases facing humanity. We worked alongside BAM Construction to design, build and install mechanical and electrical solutions for the new building, including a new energy-efficient ventilation system.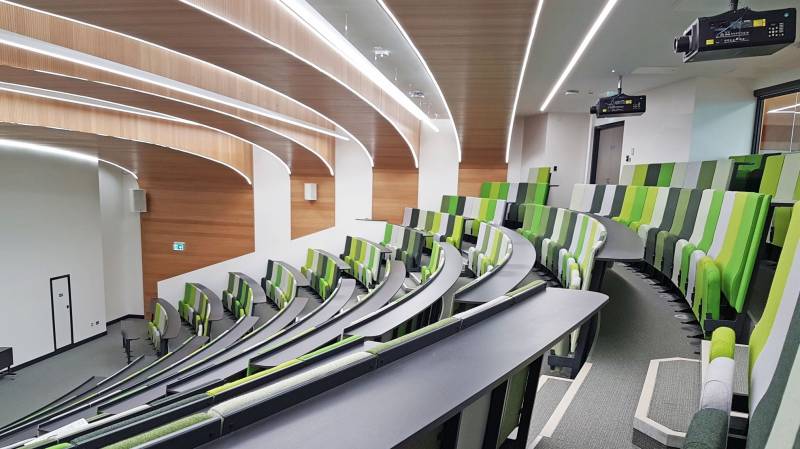 Newcastle University Urban Sciences Building
USB is the second new-build on the £350m Newcastle Helix development as part of a community of education, research, commercial and residential facilities to promote Newcastle as a city of science across the world. This 135,000 sq.ft. building has created a new home for Newcastle University's Institute for Sustainability and The School of Computing Science. We delivered the design, installation, testing, and commissioning of the mechanical, electrical and plumbing services on the project, with highly-complex coordination managed through the use of innovative offsite solutions.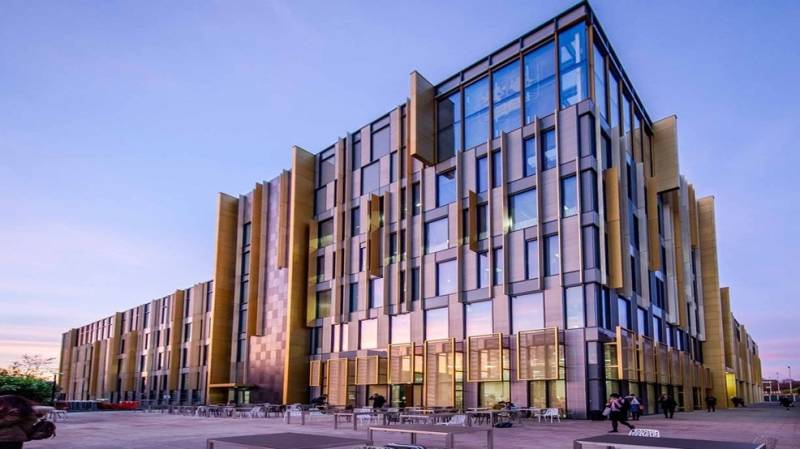 University of Birmingham Library
This 6-storey library for the University of Birmingham provides state-of-the-art facilities for students, staff and researchers. The Library has been tailor-made to suit contemporary users' needs and is designed to be accessible to all visitors. We provided the mechanical, electrical and plumbing services on the project, as well as the design and installation of bespoke intelligently controlled lighting solutions to create a unique aesthetic. Our offsite manufacturing facility was also involved, providing plantrooms for the building.