6 Nov 2023
Facilities Services secures a three-year contract with Inspiration Trust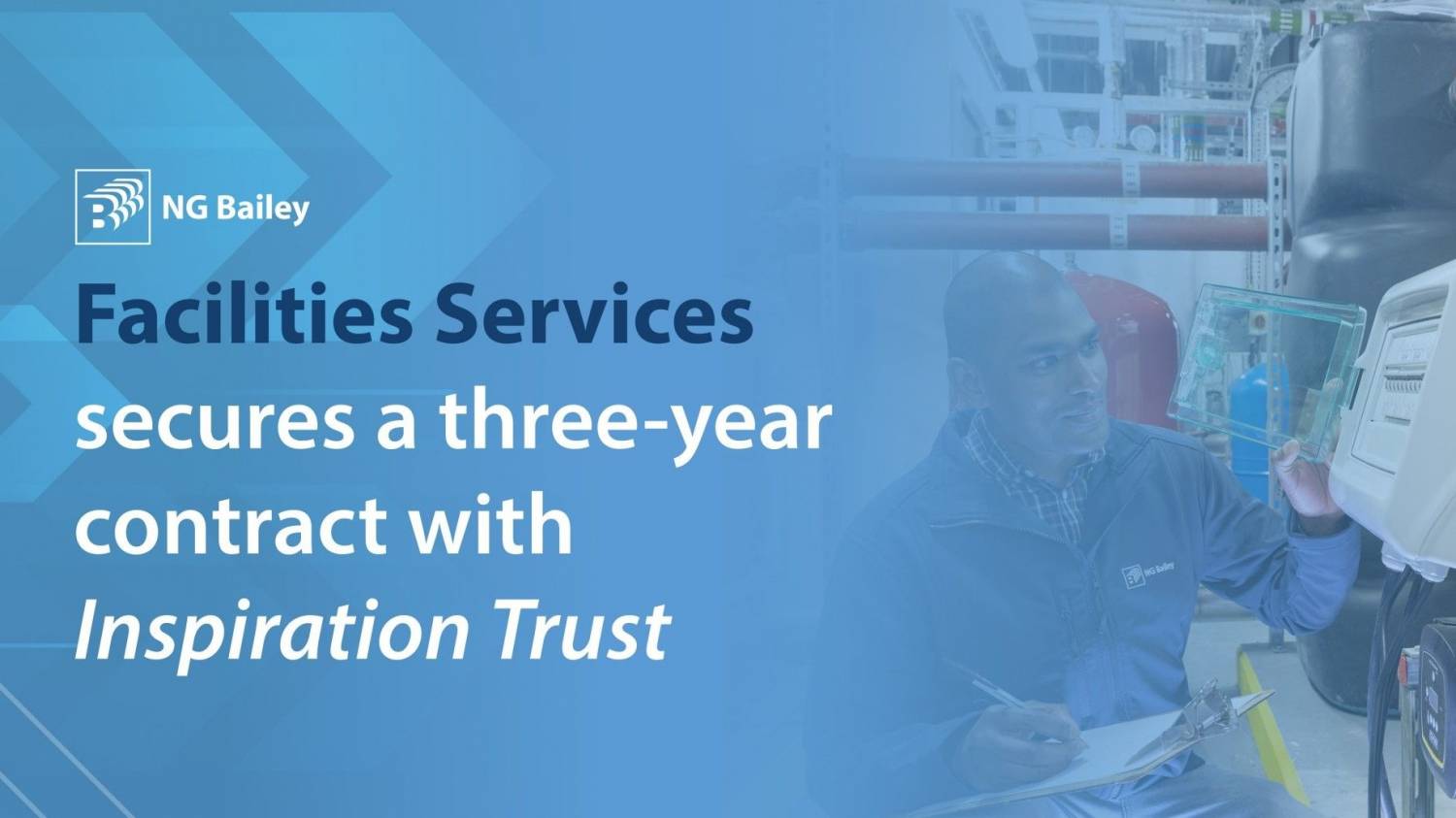 NG Bailey, the UK's largest independent services and engineering business, has secured a three-year contract to provide maintenance services for the Inspiration Trust, a multi-academy trust based in Norfolk and north Suffolk.
The contract will see NG Bailey providing a full range of planned preventative maintenance (PPM) services, ensuring the buildings in the Inspiration Trust's estate can operate smoothly and efficiently.
The latest win builds on the company's significant expertise in delivering facilities services in the education sector, with NG Bailey providing ongoing HVAC maintenance and repairs, as well as supporting with new projects across the Inspiration Trust's 17 academies.
Sarah Hotchen, Managing Director at NG Bailey Facilities Services, said: "Our aim is to bring together engineering excellence with intelligent building management to ensure spaces are maintained as sustainably and efficiently as possible. This is vital for organisations like the Inspiration Trust, which needs its spaces to work consistently and reliably so they can focus on educating the next generation. We are delighted to be working with them on this PPM contract to help support them in that goal."
A spokesperson for the Inspiration Trust said: 'We are delighted to work with NG Bailey, who will provide Planned Preventative Maintenance (PPM) services, ensuring that schools are open, safe, warm and dry. The importance of the service provided by NG Bailey cannot be overstated, and we look forward to developing an excellent close partnership'.
For more information about NG Bailey's services offering, go to: https://www.ngbailey.com/services