10 Nov 2022
We've had our Science Based Target approved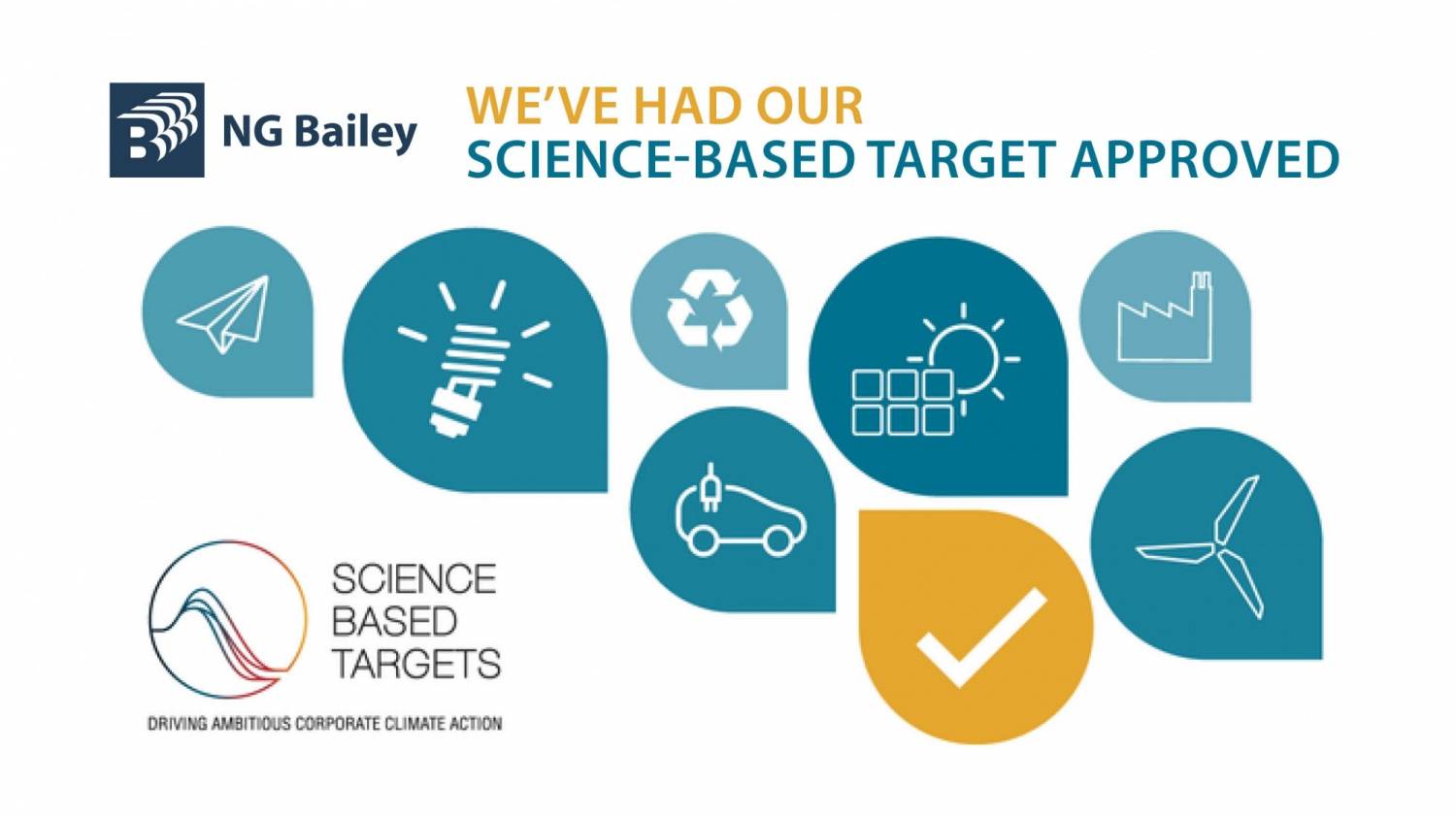 NG Bailey receives validation from the Science Based Targets initiative supporting our ambitions to limit our climate change impact
NG Bailey announces that its near-term greenhouse gas emissions reduction targets have been approved by the Science Based Targets initiative:
We commit to reduce absolute Scope 1 and Scope 2 greenhouse gas emissions by 50% by 2031
And that 75% of our suppliers, by spend, covering purchased goods and services and capital goods, will have science-based targets by FY2027.
These targets align with the Paris Climate Accord's aim to limit global warming to 1.5°C - the most ambitious designation available through the Science Based Targets initiative process. We are leading the way as one of the first ten companies in the UK construction and engineering sector to make this commitment.
The latest climate science from the United Nations Intergovernmental Panel on Climate Change reports it is still possible to limit global temperature rise to 1.5°C, but we are dangerously close to that threshold. NG Bailey is committed to taking significant and credible action on climate change, both through our internal processes and how we work with customers and suppliers. Our long-term strategic ambitions are set out in our Net Positive strategy and you can find out more about our journey here:
Find out more about Climate Change, Science Based Targets and how to take action by signing up to the NG Bailey training session Net Zero 101 for beginners on 16 November 1-2pm.
What is Science Based Targets initiative?
The initiative is a collaboration between CDP, the United Nations Global Compact, World Resources Institute (WRI) and the World Wide Fund for Nature (WWF) and one of the We Mean Business Coalition commitments. The Science Based Targets initiative defines and promotes best practice in science-based target setting, offers resources and guidance to reduce barriers to adoption, and independently assesses and approves companies' targets.