Electric Vehicle Infrastructure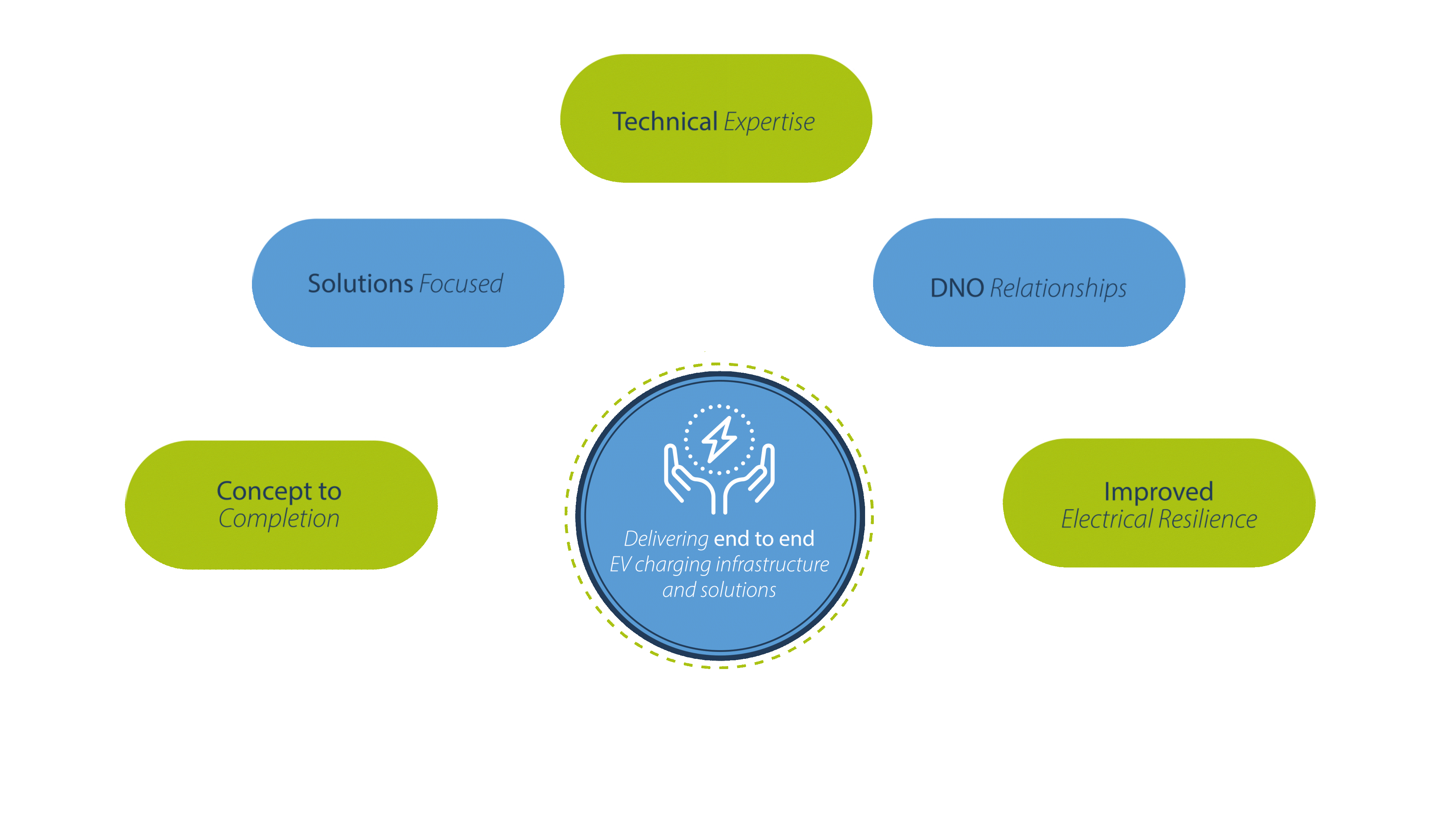 We have been helping our customers install electrical infrastructure for over 100 years.
We are proud of our heritage and utilise our technical expertise to support customers on their EV journey.
Are you ready for the transition to EV?
Whether you are a charge point operator, fleet manager, or property manager, our EV team can support you on your EV journey.
From early concept through to installation and commissioning, we are experts in the installation of charging hubs, depots, and workplace charging. We can act as principal designer and principal contractor on your projects.
SPECIALISTS IN DELIVERING EV SOLUTIONS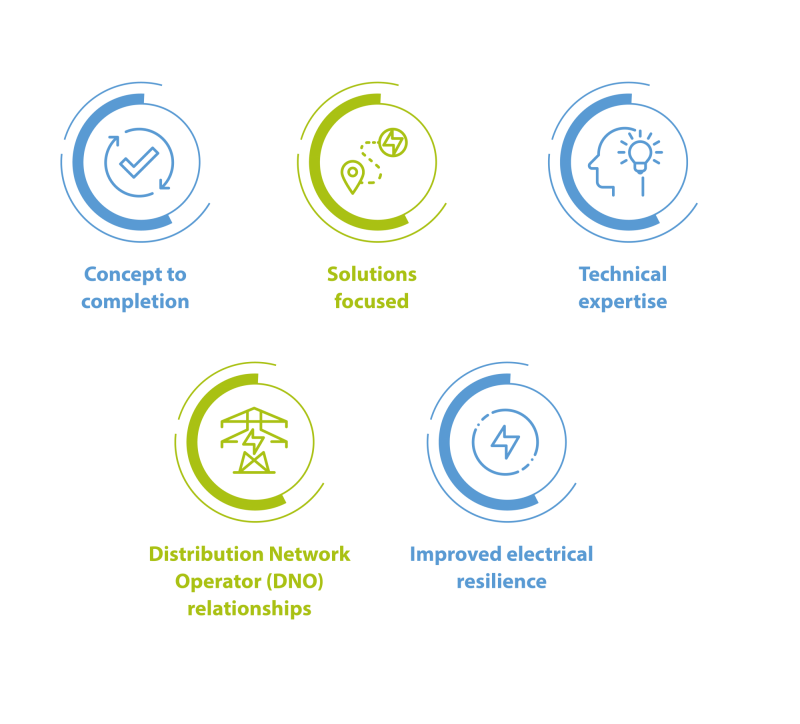 Concept to completion
Through our in-house design, ICP and delivery teams we are in a unique place in the market to support you to ensure you install the appropriate EV infrastructure for now and the future. We can offer our clients a solution from design to installation and ongoing maintenance and aftercare.

Solutions focused
We partner with our clients to provide solutions to meet their requirements and overcome their challenges. Our project management experience and approach gives clients confidence of delivery so that they can focus on their core business.

Technical expertise

We survey, design, and install HV/LV infrastructure to fit our client's EV requirements for their eFleet and other electrical requirements
Distribution Network Operator (DNO) relationships
Through our trusted working relationships with the DNO's we are uniquely placed to resolve grid connection restrictions to help save our clients time and money
Improved electrical resilience
Our proactive approach to quality, health & safety, and infrastructure maintenance ensures that our clients enjoy a more resilient infrastructure, leading to enhanced security of supply and maximum uptime for their business.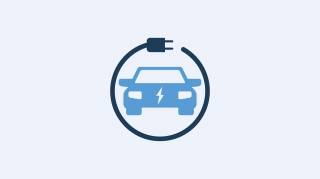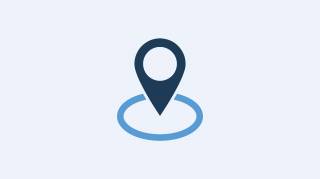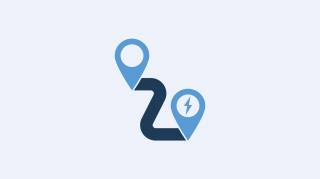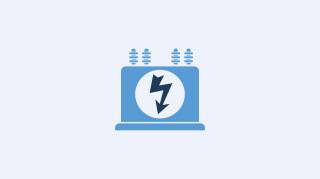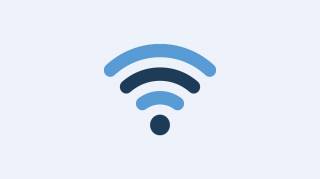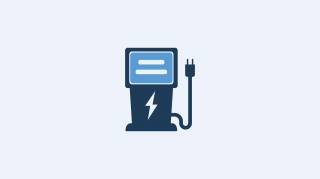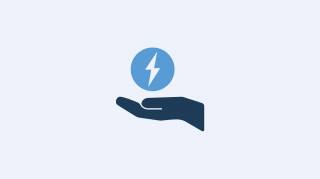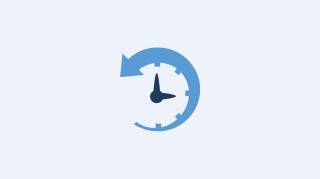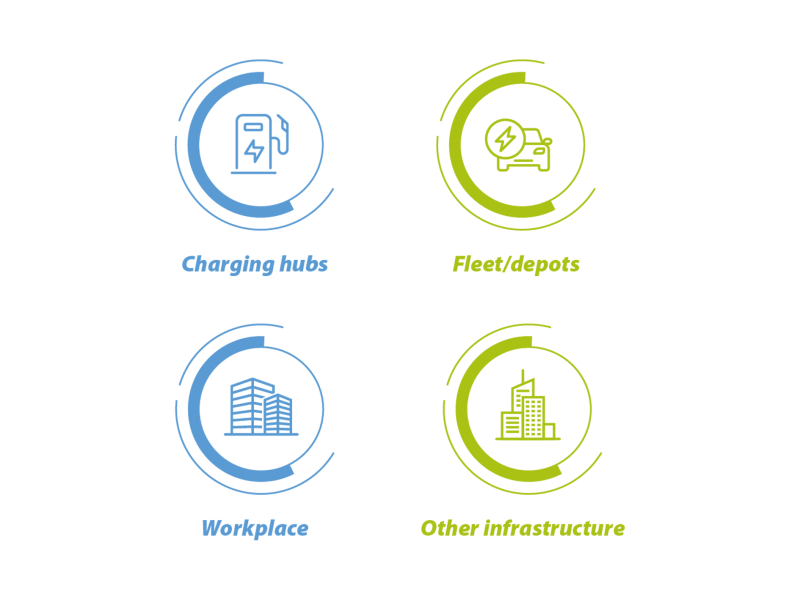 Charging hubs
Robust delivery methodology as principal contractor and extensive DNO experience to ensure you can recognise revenue as early as possible.
Fleet/depots
High-quality delivery across the UK to ensure that your vehicles are always charged and ready to go.
Workplace
Solution-focused approached to provide the appropriate infrastructure across your estate.
Other infrastructure
Significant experience working across different sectors such as retail parks, ports and destination charging to provide reliable infrastructure.
How we support our clients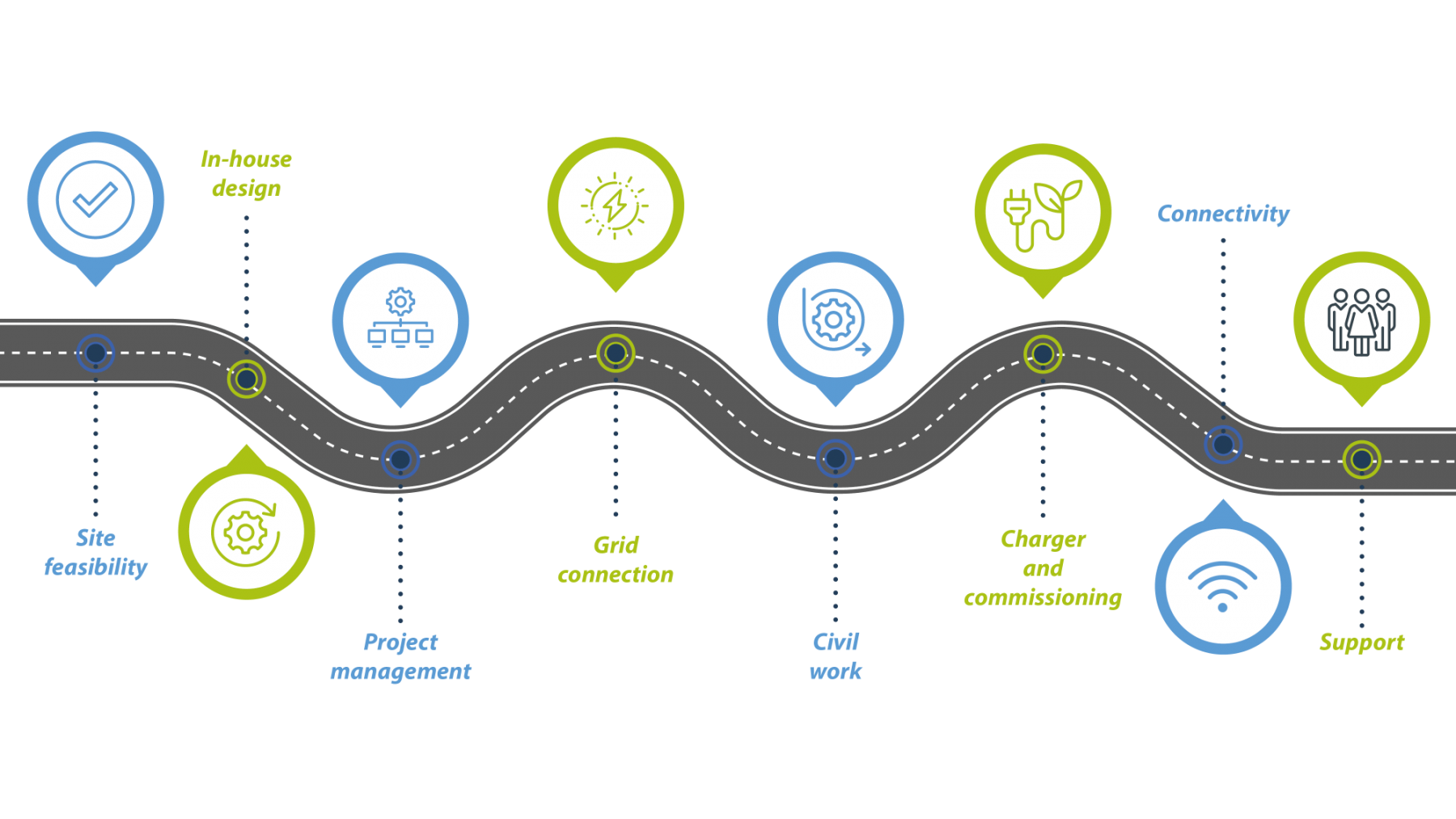 Get in touch with one of our specialists