University of Sheffield - The Faculty of Social Sciences building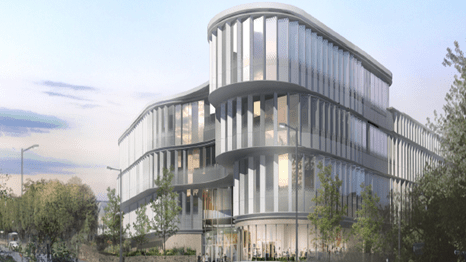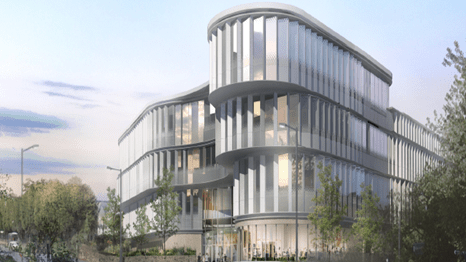 Client
University of Sheffield
Principal Contractor
BAM Construction
Key Benefits

Renewable energy solution

Renewable energy solution

Partnering ethos

Reduced site labour
We were part of the team designing the new University of Sheffield Faculty of Social Sciences building. Creating a world class, low energy, sustainable building that encourages collaboration and enhances the Faculty's reputation for excellence in teaching and research.
The new building sits at the heart of a new social sciences mini campus. Providing bespoke accommodation for the departments of sociological studies, economics, and politics, alongside shared facilities including a collaborative research hub.
We collaborated closely with multiple stakeholders to create a forward-looking, flexible learning environment that supports student's mental health and wellbeing. The design embraced the idea that 'every learning space should be active' and includes a large volume of active learning spaces, that support both traditional and active learning alongside technology-rich group working areas and individual study areas.
One standout aspect of the project was the renewable thermal energy solution, with the basis of the system being a geo exchange / CHP hybrid solution, to meet the building's thermal energy demands.
The principal platform is the array of 16 coaxial borehole heat exchanges that are thermally and hydraulically superior in performance to traditional single or double U tube system. The system is configured with the necessary flexibility to supply simultaneous heating and cooling energy to the facility, in the most efficient manner and to maximise the potential efficiency of the CHP if / when used.
The design and selection of mechanical services presented some challenges with strict acoustic criteria, and open soffit ceilings, which lowers the temperature from the building heat source.
To ensure the scheme stuck within budget, we worked extensively with the University and BAM to technically challenge the original design, intent to incorporate various value engineering solutions.
To reduce labour hours on site, ease trade congestion, and enhance programme certainty, we developed large offsite manufactured solutions including multi-service distribution modules, valve sets, brackets, riser frames, and office dado sections.