Nightingale Hospitals Initiative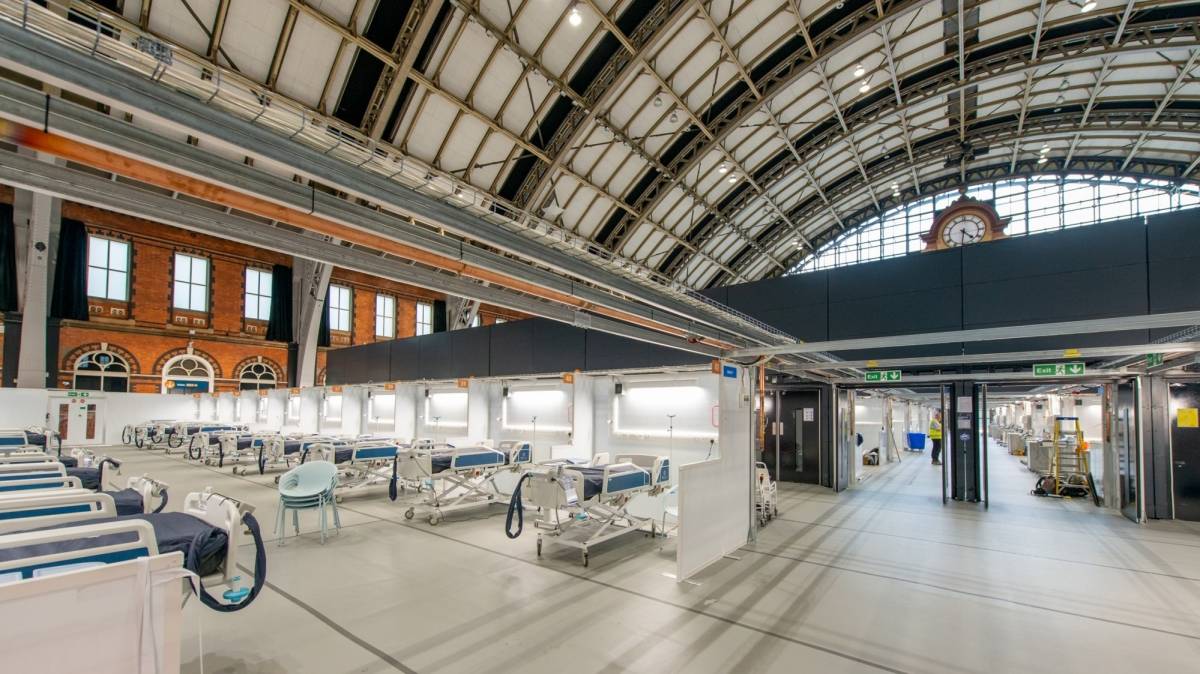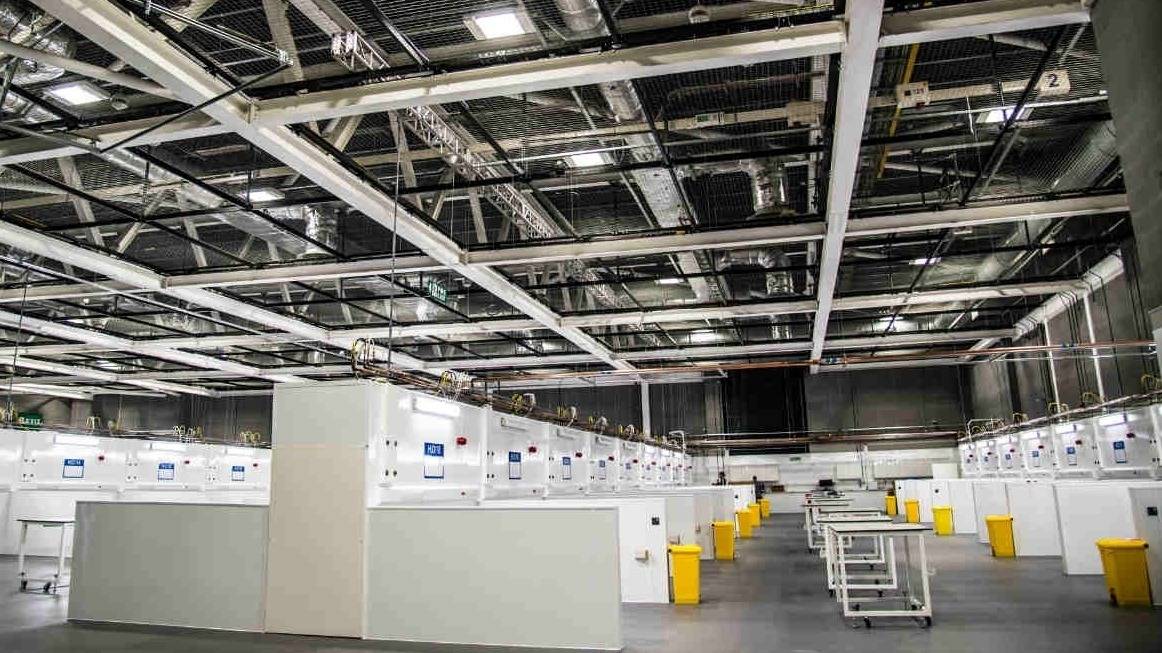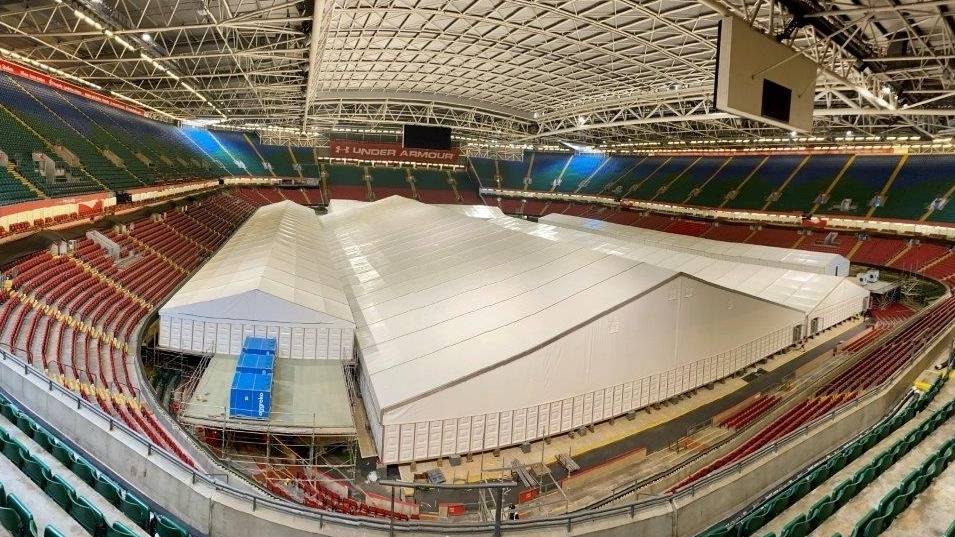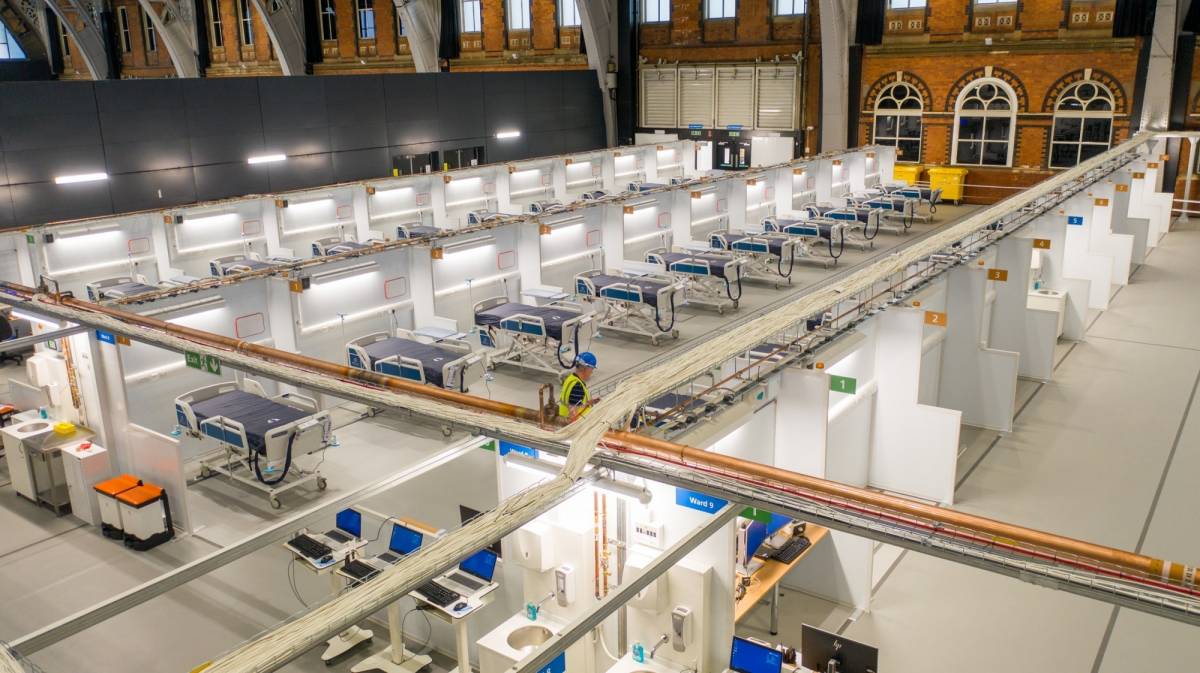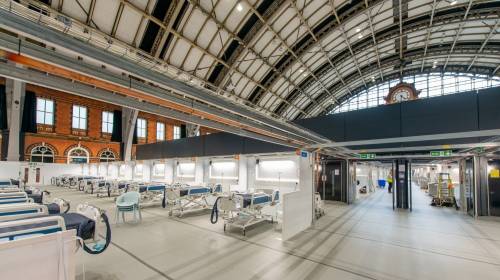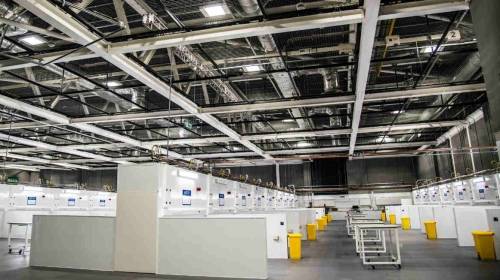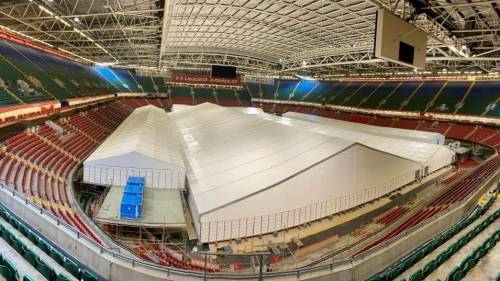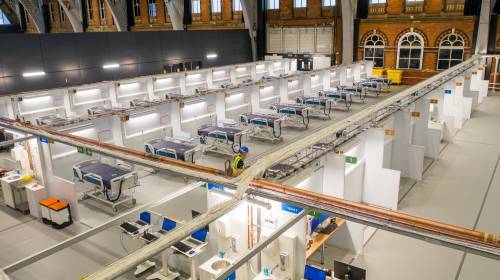 Client
Betsi Cadwaladr University Health Board/Cardiff and Vale University Health Board/Leeds Teaching Hospitals NHS Foundation Trust/Manchester University NHS Foundation Trust
Principal Contractor
BAM Construction/ES Global Solutions/Integrated Health Projects (Vinci/Sir Robert McAlpine JV)
Key Benefits

Offsite manufacture

24/7 service

Fast-track works

Collaboration

Health & Safety
We were proud to support the fight against coronavirus by working collectively with key partners throughout the industry to create several Nightingale hospitals across the UK.
Both our Engineering and Services divisions came together to deliver field hospitals in Manchester, Harrogate, Cardiff, Deeside and Bangor.
Time was of the essence and our dedicated Offsite Manufacture facility played a key role in the rapid delivery of these projects. The first bespoke product was designed, manufactured and delivered to site from our Bradford facility within 24-hours and at its peak, completed products were coming off the assembly line every three and a half minutes.
Hundreds of our employees worked round-the-clock to supply almost 100 miles of cabling, pipework and wiring, thousands of brackets, sockets and switches and other essential equipment.
Across the five Nightingale sites, our offsite facility delivered over:
• 22,000 electrical outlets
• 3,000 prefabricated bed head units
• 470 pipework modules
• 70 water heaters
• 70 hand sanitiser stations
More than 1,200 bedhead trunking systems were supplied for the Cardiff hospital alone, the UK's second largest emergency field hospital. In total, 6.5km of bedhead power trunking was fitted along with 22,000, electrical outlets; 10km of medical gas pipework; 20km of wiring and 60 piped and wired water heaters and hundreds of circuit breaker leads were manufactured and supplied in less than three weeks.
In Manchester, we were part of the 1,000-strong team that transformed a grade-2 listed building into a fully functioning 750-bed hospital in just two weeks. We installed and manufactured essential power and data services, including: 7,242m of copper pipework for essential medical gas supply; 104,608m of data cable and 864m of Unistrut support frames, to carry essential services throughout the hospital.
Harrogate Convention Centre was transformed into a 500-bed critical care hospital and altogether, 440 medical gas pipework modules; 500 bed-head power modules; 70 water/sink modules; 19km of medical gas pipework and 3,500 socket outlets were manufactured, delivered and fitted on site within two weeks.
By producing components offsite, not only were we able to ensure speed of manufacture for these time-sensitive projects, we were also able to enforce social distancing in the controlled environment. It also sped up progress by removing over 12,000 working hours from site.
Collaboration has always been an important part of our ethos; however, it was especially important for these key projects. Each site saw a different combination of partners and delivery requirements, with specialist teams from across the UK coming together to deliver the works in time.