Media City, Manchester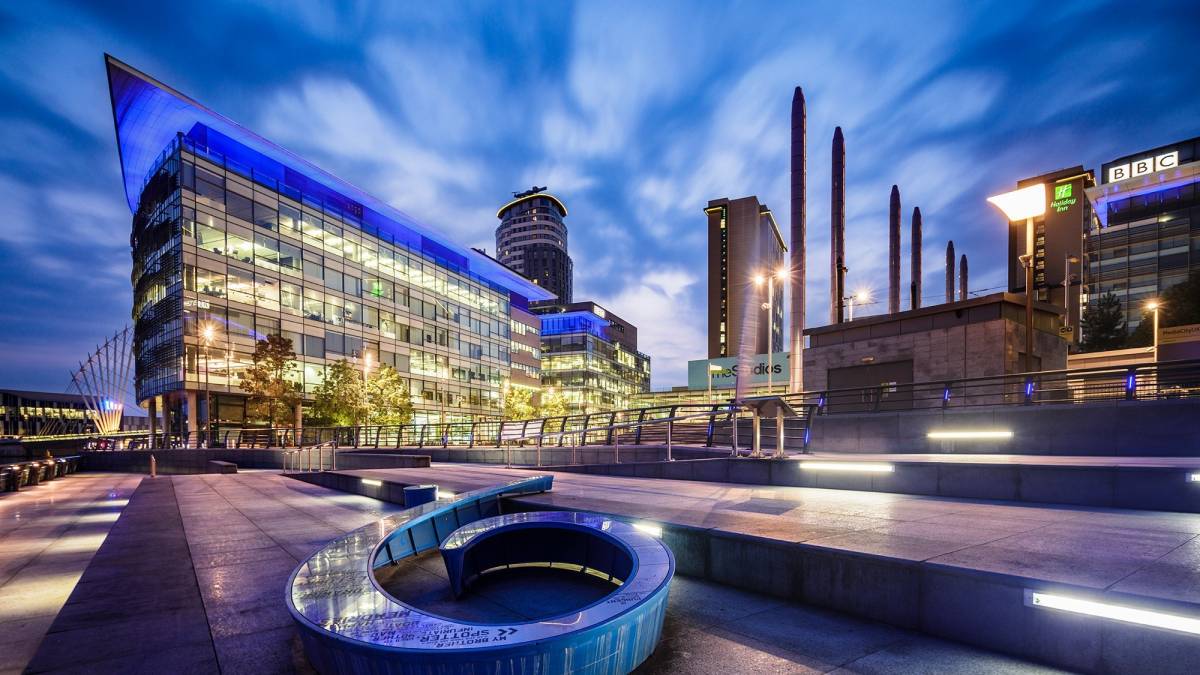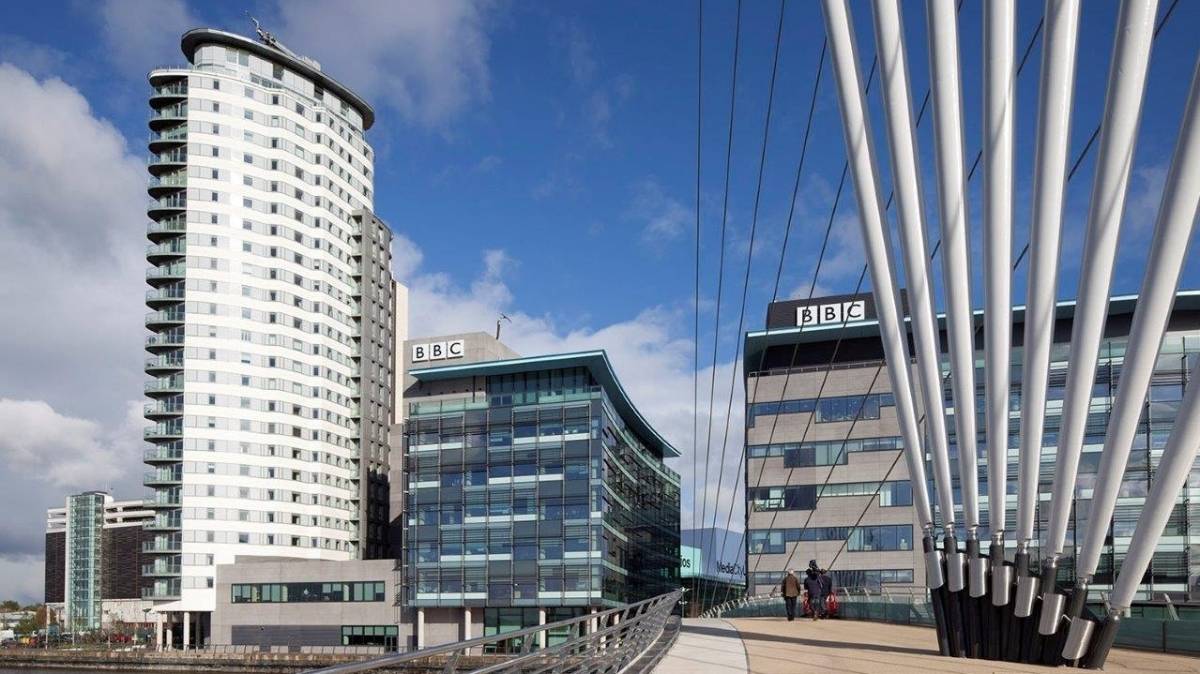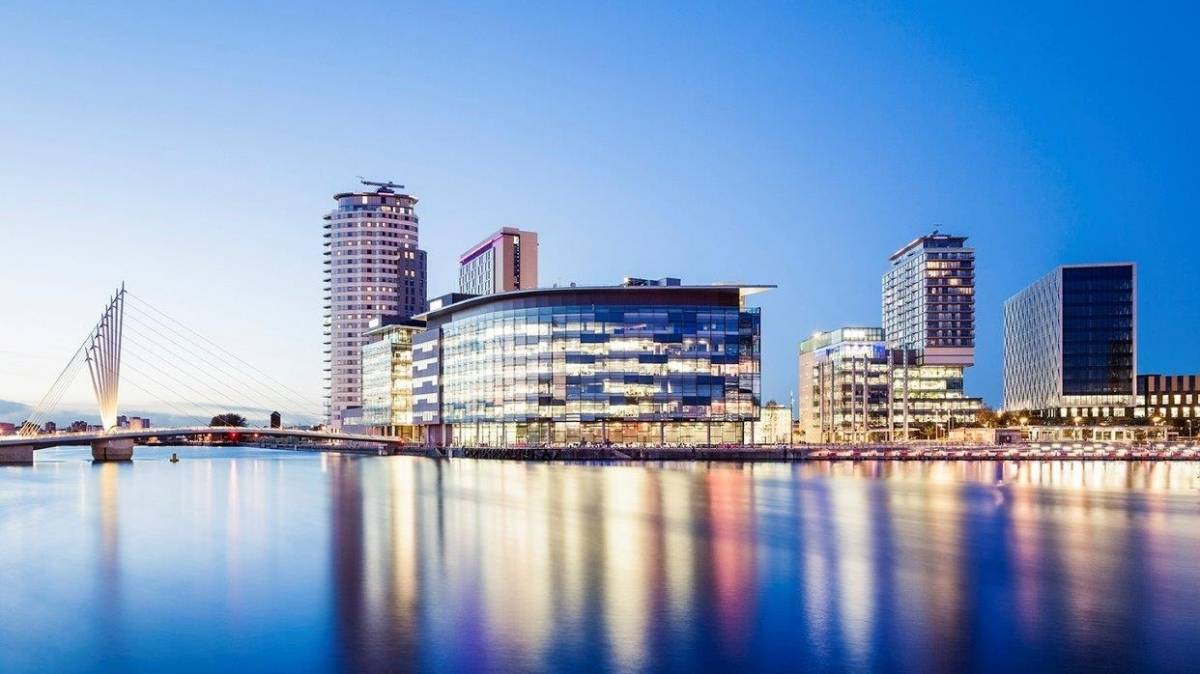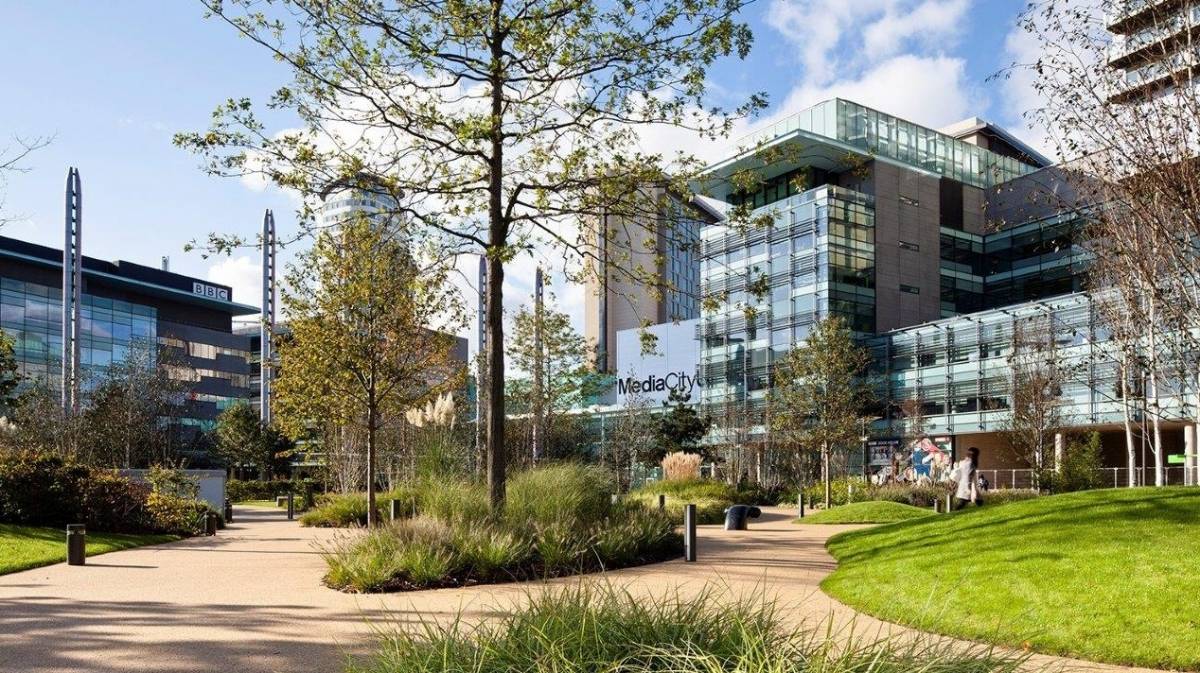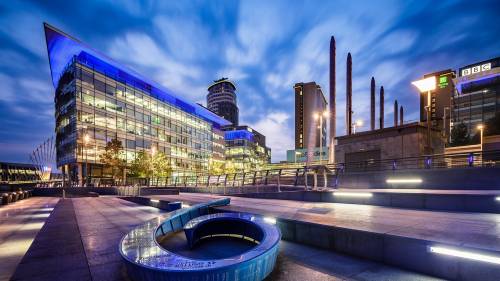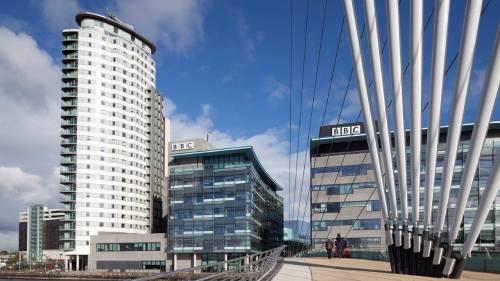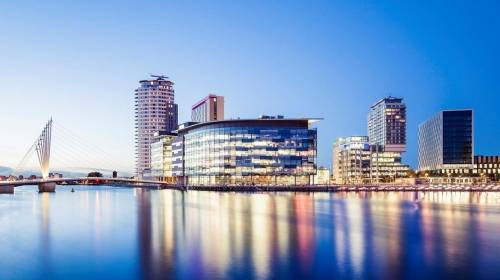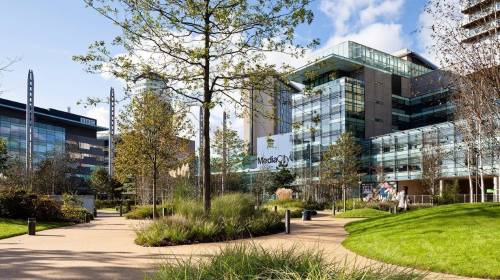 Principal Contractor
Bovis Lend Lease
Key Benefits

Offsite Solutions

Reduced programme

Innovative install secured programme

Excellent relationships

High quality install
MediaCityUK is the home to five national departments of the BBC alongside regional broadcasting teams. It houses one of the largest high definition studio facilities in Europe, featuring seven HD television studios and two audio studios, one of which is dedicated to the BBC Philharmonic Orchestra.
NG Bailey delivered the complete mechanical and electrical building services installation including a building management system, fire, security and access systems as well as specialist and temperature controls.
It was the fastest project ever completed by NG Bailey with £67m of works delivered in 20 months.
The nature of the buildings, particularly the acoustic requirements made this a unique project for NG Bailey. It included radio studios and edit suites which were built to extremely tight acoustic criteria and required a completely soundproof environment.
The CAT A and CAT B installation also included open plan broadcast studios, main and sub plant rooms, dedicated IP & Data application rooms, all serviced by acoustically rated plant.
From the outset our site teams experience in major project delivery was utilised and we introduced innovative installation methods which contributed to the security of the main construction programme.
This included using our Offsite Manufacture facility for prefabricated pipework and riser modules including electrical distribution and plantroom equipment.
The provision of services for the studio facilities required a high level of coordination to allow for the acoustic build requirements. These rooms were formed using a "box in box" type structure. Acoustic room testing was vital to ensure all plant was contributing to the results.
All services, such as sprinkler and ductwork, that had a potential to create noise were acoustically insulated and all plant and equipment was produced in line with stringent acoustic specifications.
These constraints created a requirement for extra coordination during the pre-construction stage; it was vital that all services were sequenced precisely and a detailed programme of works was in place and followed throughout the installation.
The client's requirement for continuous service from major plant meant that duplicated and stand-by systems were installed; this included air conditioning plant and LV distribution panels.
A central combined heat and power system is situated in the site's energy centre. The heat generated by this process is used as the primary heat source for the buildings and is also used for cooling purposes via the absorption chiller. In addition to this, there are duel fuel boilers (oil / gas) fed from a central oil storage facility.
There is also a lighting control system to ensure that the lighting is used in the most efficient manner possible.