The Diamond, University of Sheffield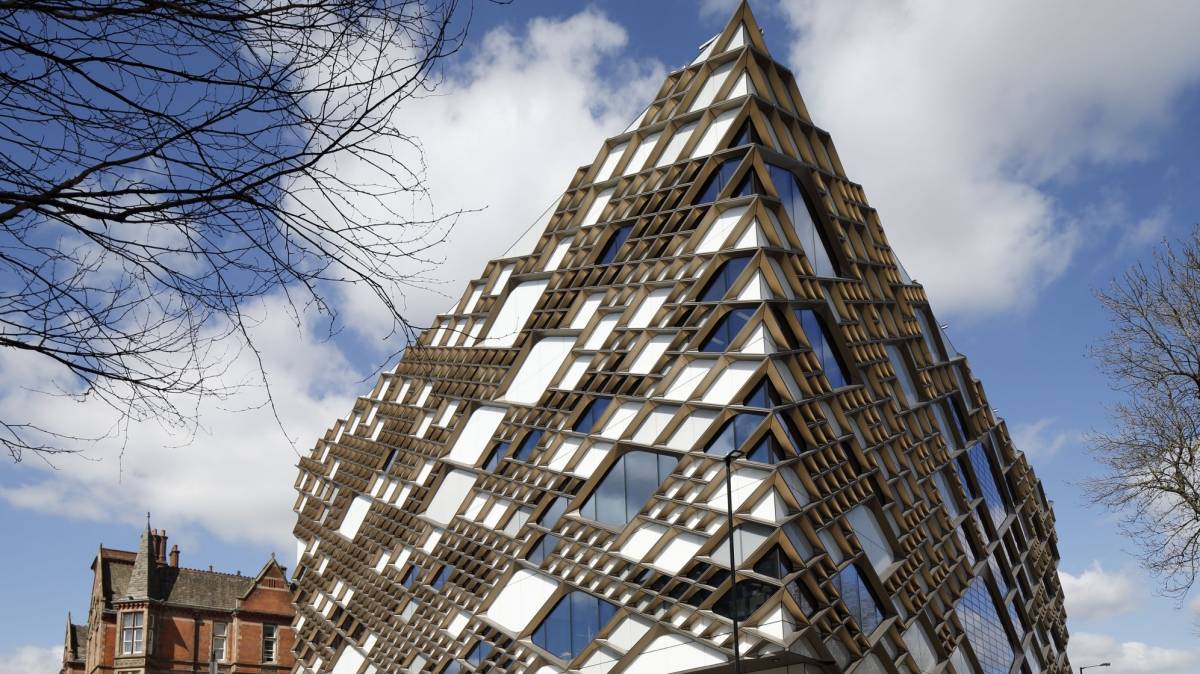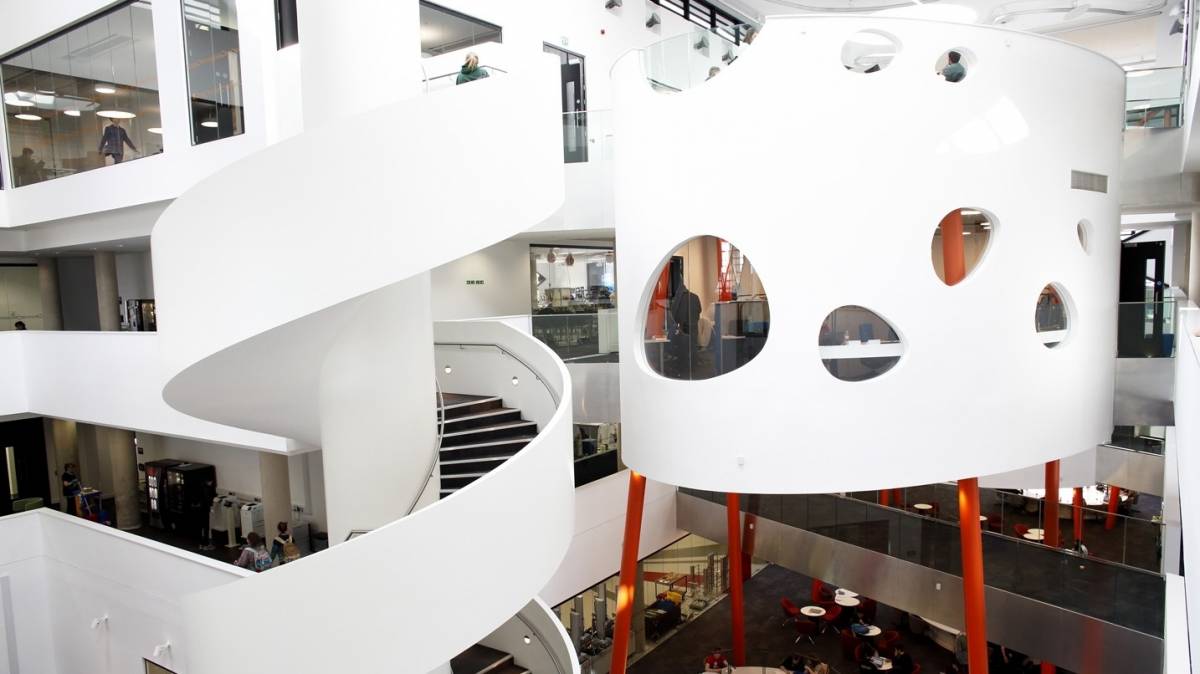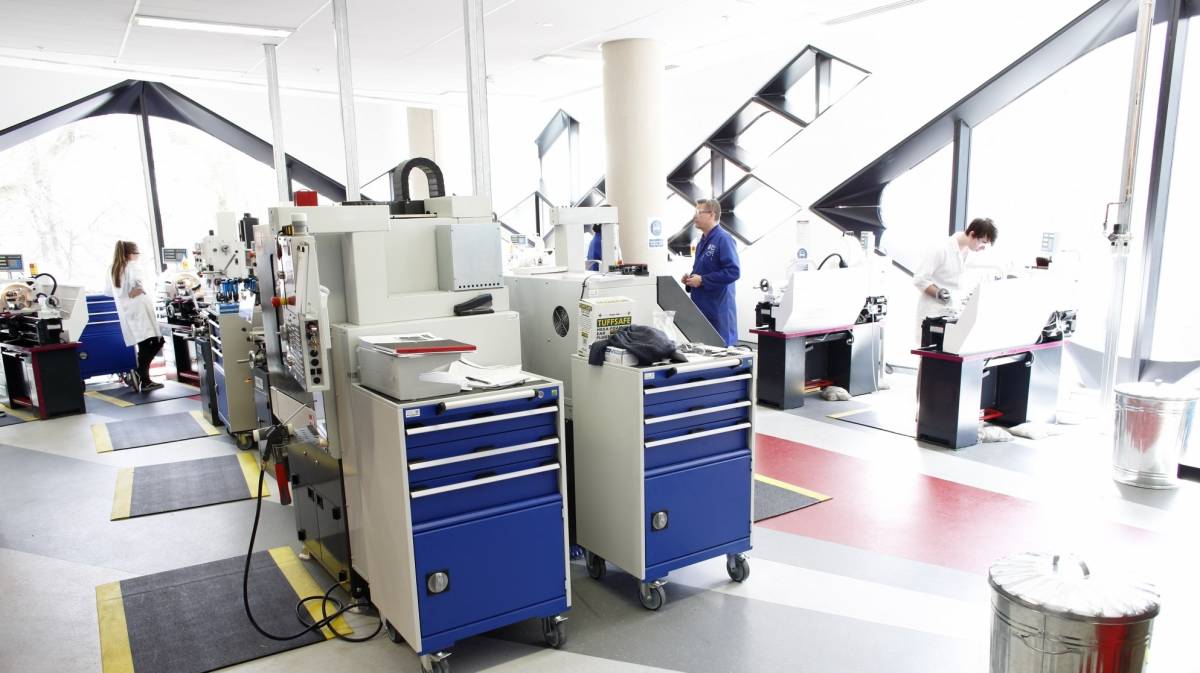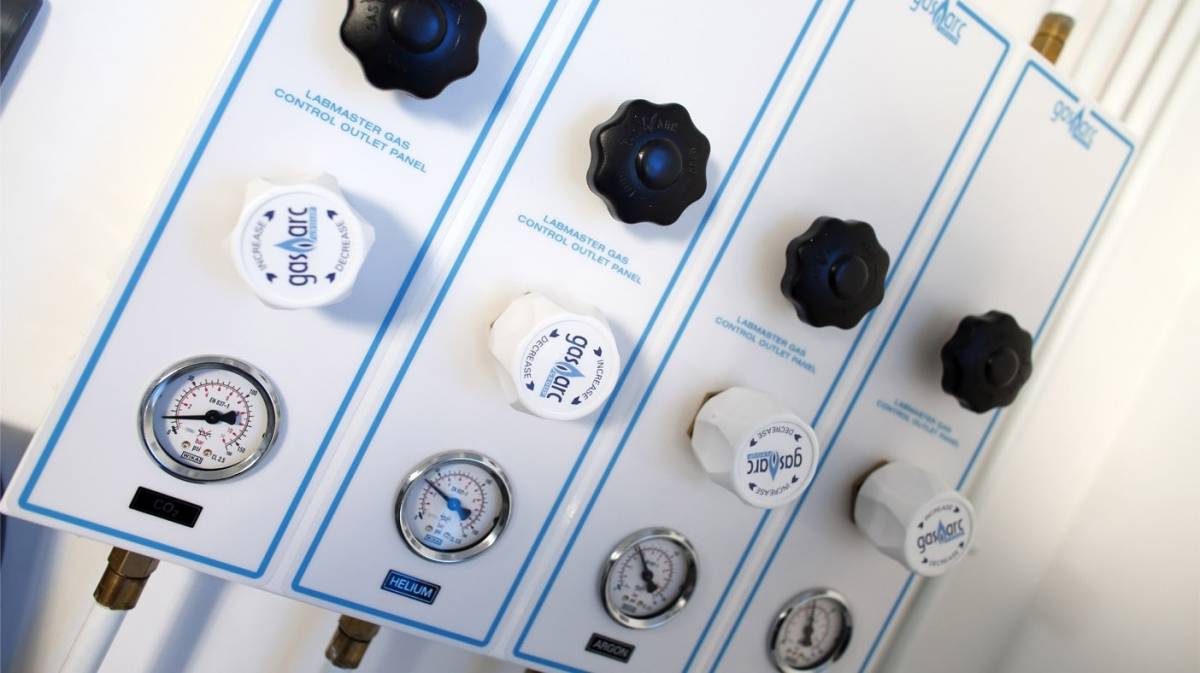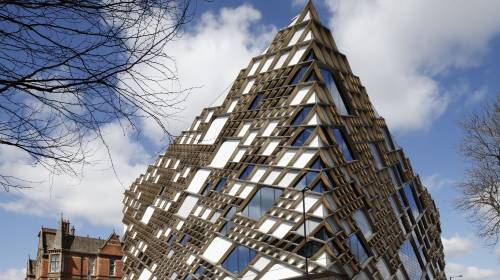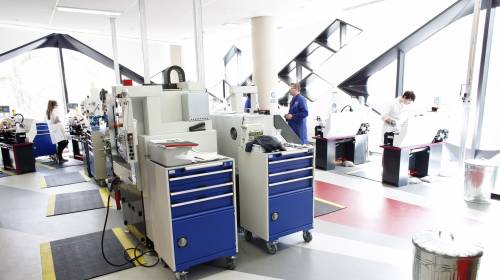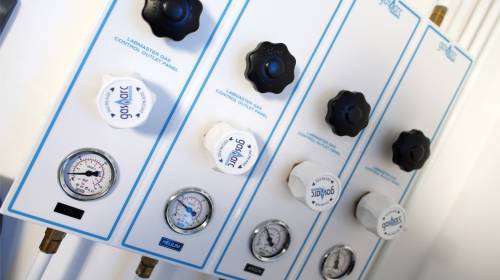 Client
The University of Sheffield
Principal Contractor
Balfour Beatty Construction Ltd
Key Benefits

Collaborative programming

On time and on budget

Offsite modularisation

Sustainable technologies and energy reduction
The Diamond is the University of Sheffield's hub for engineering students. The iconic building houses specialist teaching facilities for engineering as well as lecture theatres, seminar rooms, a library and more than 1,000 study spaces. We delivered all mechanical and electrical installations which included a number of specialist systems such as industrial gas and ventilation services and intelligent lighting systems.
The six-storey building is clad with an exo-skeleton suit made up of 10,000 anodised aluminium components; giving the new facility its name, this feature was designed to reflect the detailing of the surrounding buildings.
We secured the contract in partnership with Balfour Beatty Construction after we decided to work exclusively with one-another during the bid period, this collaborative approach translated into an integrated team and offering to the university.
The Diamond provides approximately 19,500m2 (GIA) of accommodation for the University's Faculty of Engineering and includes 19 laboratories, a chemical engineering pilot plant, a clean room, an aerospace simulation lab, and a virtual reality suite.
It houses a number of specialist systems such as industrial gas and ventilation services associated with the 19 laboratories, including nitrogen, oxygen, CO2, compressed air, and argon. We also installed a comprehensive, intelligent Dali lighting control system that is connected through every light fitting. The system is fully addressable, controllable, and dimmable and includes an integrated intelligent emergency lighting monitoring and testing facility.
Designed to a strict acoustic treatment, the nine lecture theatres were connected to individual air handling units located within the basement.
Heating and Chilled Water plantrooms were located at roof level, with the heating being generated via buffer vessels connected to Sheffield Council's district heating scheme. We also installed a small scale, roof-mounted CHP to provide additional heating and power.
The Diamond is also used as a learning platform for the students taught there, a "building as a laboratory". Real time energy consumption data is captured together with how this relates to the outside weather conditions, building occupancy, and ventilation strategy.
Together with a roof-mounted weather station, there are over 70 temperature / humidity / CO2 sensors provided within the naturally ventilated atrium space; these are all accessible via the BMS system to students and the university estates team.
To deploy the MEP services throughout The Diamond, our delivery team worked closely with our dedicated Offsite Manufacture team to design, deliver and install a number of offsite components.
These included freestanding mechanical, electrical, and ventilation modules at roof level, vertical M&E risers throughout the building, horizontal distribution modules on the floors, and plant and equipment skids within the plantroom areas.
The Diamond project's success involved an approach with offsite manufacture solutions designed from the outset in collaboration with Balfour Beatty, The University of Sheffield, Arup, and the wider professional project teams.
These installations ensured that the commissioning process started early, with our site management team, installation operatives, and sub-contractors regularly benchmarked against the construction programme.
Enabling a smooth transition between construction, handover and into operation, our project manager carried out a "Soft Landings in reverse" approach with the university operatives during construction. This involved a series of regular up front familiarisation visits by the operatives, where they observed the systems installation process and any comments or questions raised were resolved as we continued through the construction.