17 Nov 2023
IT Services achieves Mitel Technical Excellence accreditation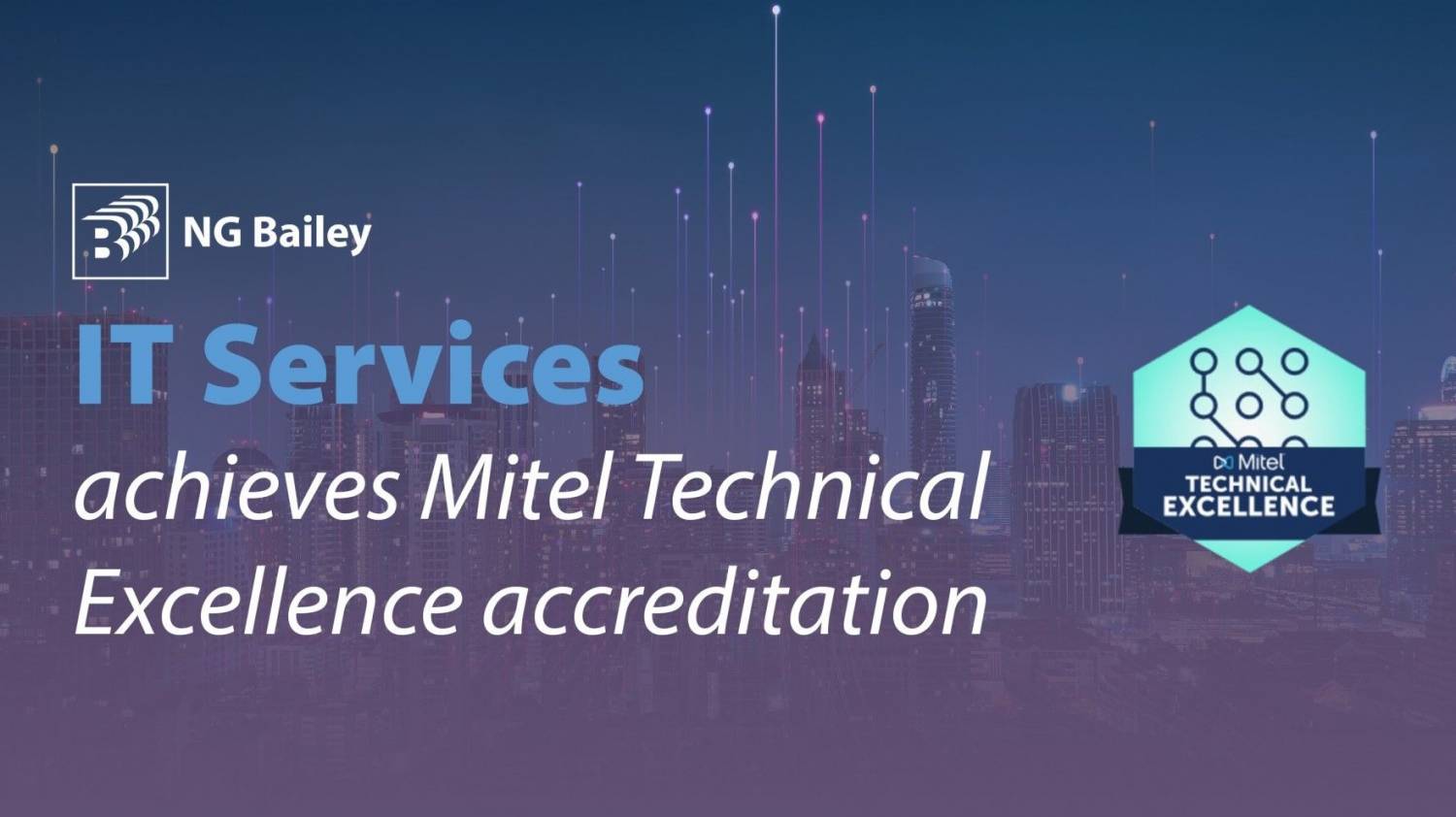 NG Bailey, Mitel's longest-serving partner through their IT Services division, have been awarded the Technical Excellence Badge as part of its Global Partner Programme (GPP).
The programme aims to help partners realise the success of their customer-focused investments, from up-to-date product expertise to excellence in technical support and proactive account planning.
The Technical Excellence Badge is awarded for providing high-quality and comprehensive technical support for Mitel solutions, ensuring customers receive an excellent level of service.
From a relationship spanning over 30 years, the IT Services division has decades of experience. The Engineers are experts in installing, upgrading, and migrating Mitel solutions. From legacy equipment to virtual or cloud-based technologies, they are among the most highly experienced engineers in their field, having seamlessly delivered multiple public cloud, private cloud, and hybrid solutions that meet customer needs.
This award highlights the business' focus, training, and expertise in delivering and further enhancing our customers' new and existing Mitel solutions.
Sam Young, Operations Director of IT Services, said, "This fantastic achievement demonstrates NG Bailey's commitment to customer excellence and provides market recognition in the provision and management of Mitel communication solutions. This award will help us to continue to demonstrate our meaningful market differentiation and value."