16 Nov 2023
Devonport generator project creates jobs and skills opportunities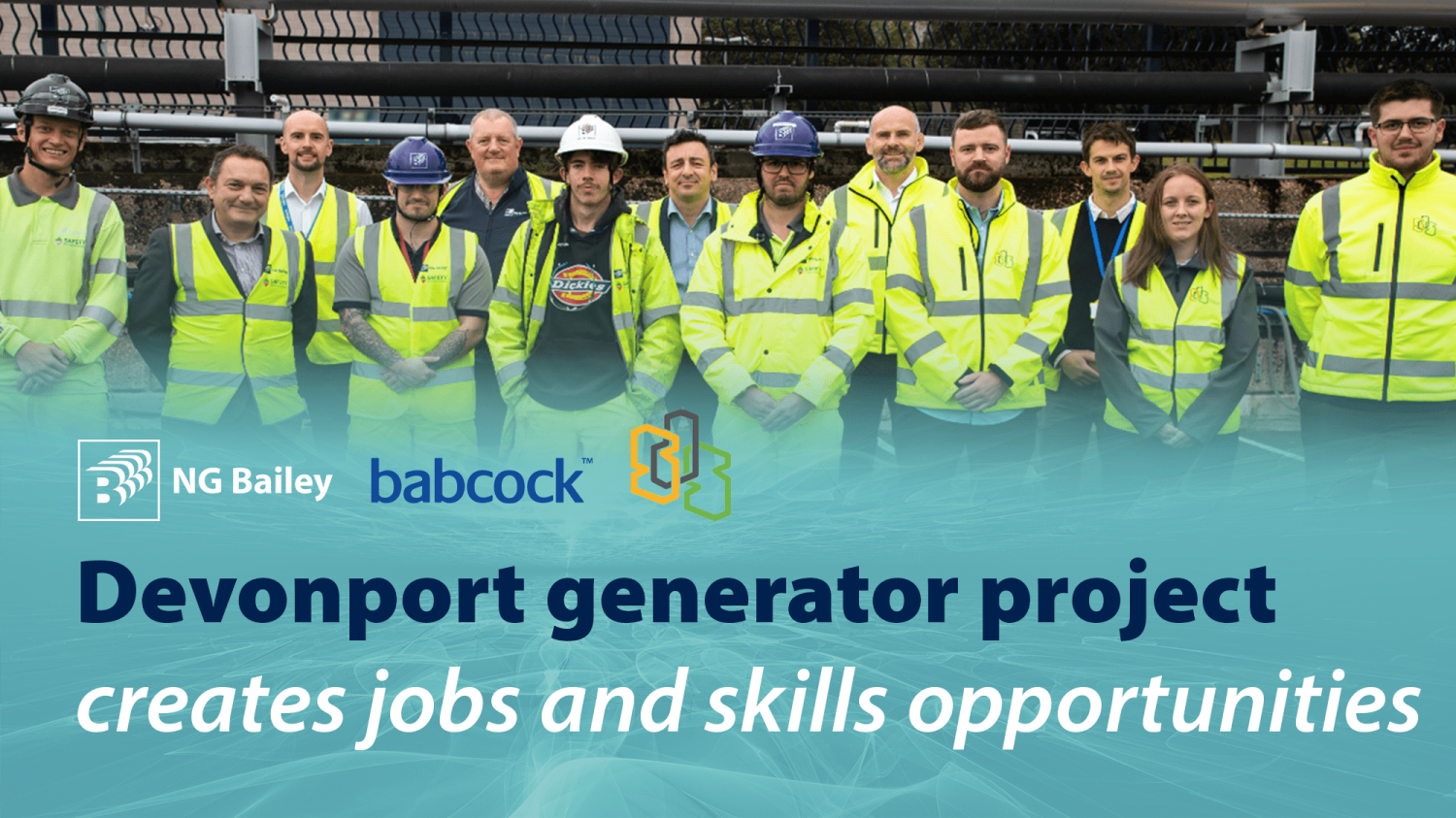 Construction of a new generator to provide additional power into the 60Hz electrical distribution network at Babcock's Devonport site is helping to build skills for the future and generate early career opportunities.
The new state-of-the-art generator is being developed by Babcock International Group in partnership with main contractor NG Bailey and design engineering consultants, Services Design Solution (SDS).
The partnership is set to create a number of early career placements during the design and construction phases of the development, enabling those in early careers to gain valuable on-the-job experience and offer participants the chance to secure full time employment.
The project, which is part of Babcock's regeneration plans for Devonport Royal Dockyard, is set to include a range of built environment opportunities and placements in electrical design, ground works, assistant project management and digital engineering. Specialist electrical and civil engineering apprenticeships are also being planned for the course of the project.
Nathan Flinton, HV Programme Director for Babcock, said: "It is important that regeneration projects set for the dockyard deliver 'social value' for the region. We have sought to award work to suppliers who not only provide the best economic value, but secure wider benefits and future skills for the community.
Darron Jones, NG Bailey's Regional Operations Director for the South West, added: "We hope that in addition to their new skill set, apprentices will also gain valuable knowledge in developing a major electrical infrastructure scheme of this kind. They will also have played a part in regenerating Devonport Royal Dockyard, creating a legacy that will bring prosperity and future engineering jobs to the marine industry."