8 Sep 2023
NG Bailey highly commended at the Construction News Specialists Awards for Digital Construction Excellence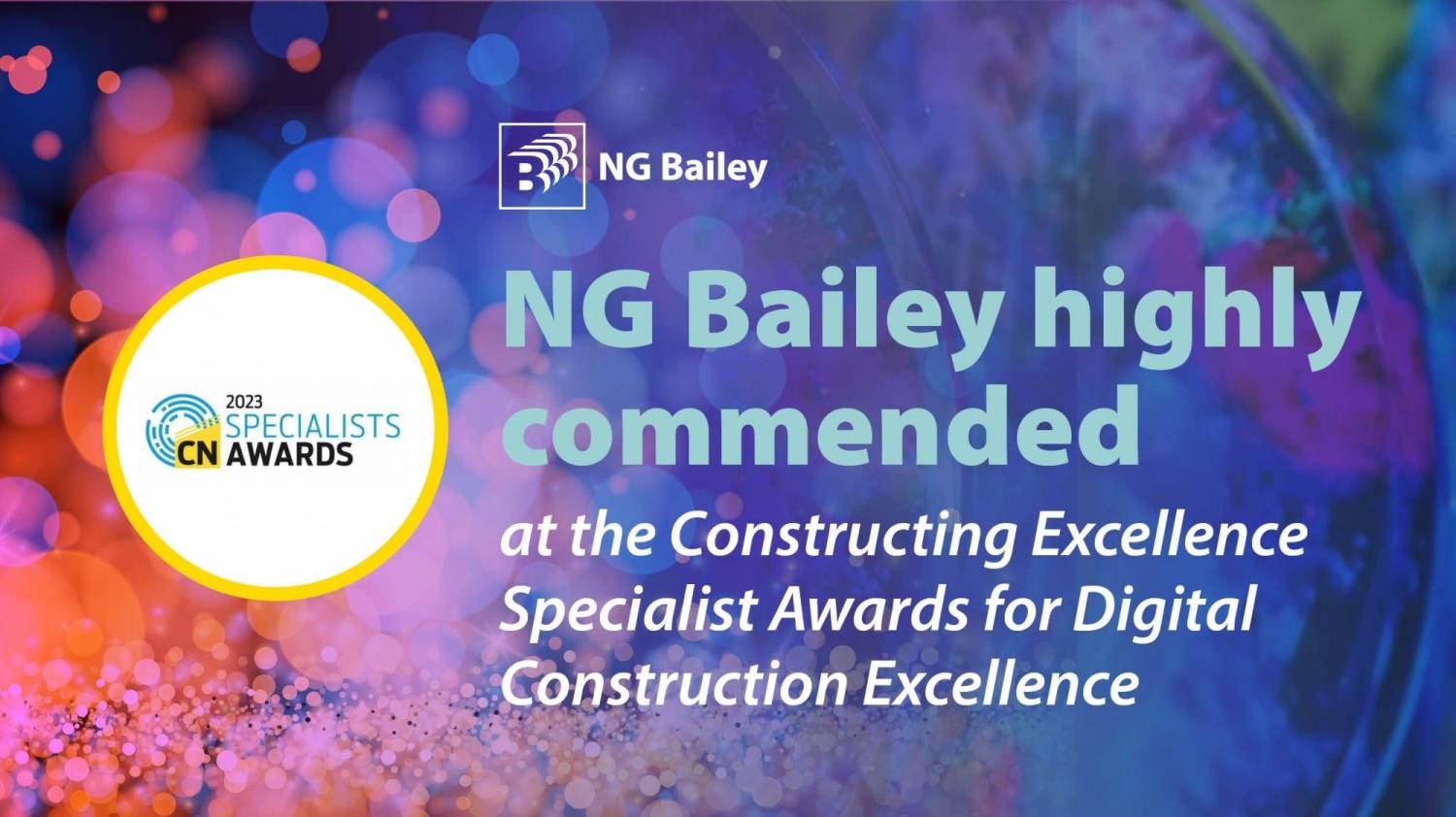 We are delighted to announce that were highly commended in the Digital Construction Excellence category at last night's Construction News Specialists Awards for the development of our Information Management Tool software.
Information Management Tool demonstrates stand-out digital construction excellence through the creation of software that helps to streamline the population of project asset information within the project BIM environment. 
Developed by our Central Engineering team, the tool measures real-time progress, leading to significant time savings and better project outcomes. It addresses common industry issues and ensures better collaboration across internal teams and external stakeholders by breaking down silos of information.
Anna Hunter, Technical Director said: "This is truly a standout piece of software that has transformed the way information is collected and managed on projects. Effective management of this is crucial for successful project delivery.
Through this tool, we are providing clients with a full suite of information that will help them to keep their buildings up to standard both now and in the future."
The Construction News Specialists Awards are the only national awards that recognise the outstanding achievements of specialist contractors and highlight the inspirational businesses and work found across the industry.
Congratulations to the project team.