5 Sep 2023
NG Bailey successfully appointed to the Procure Partnerships Framework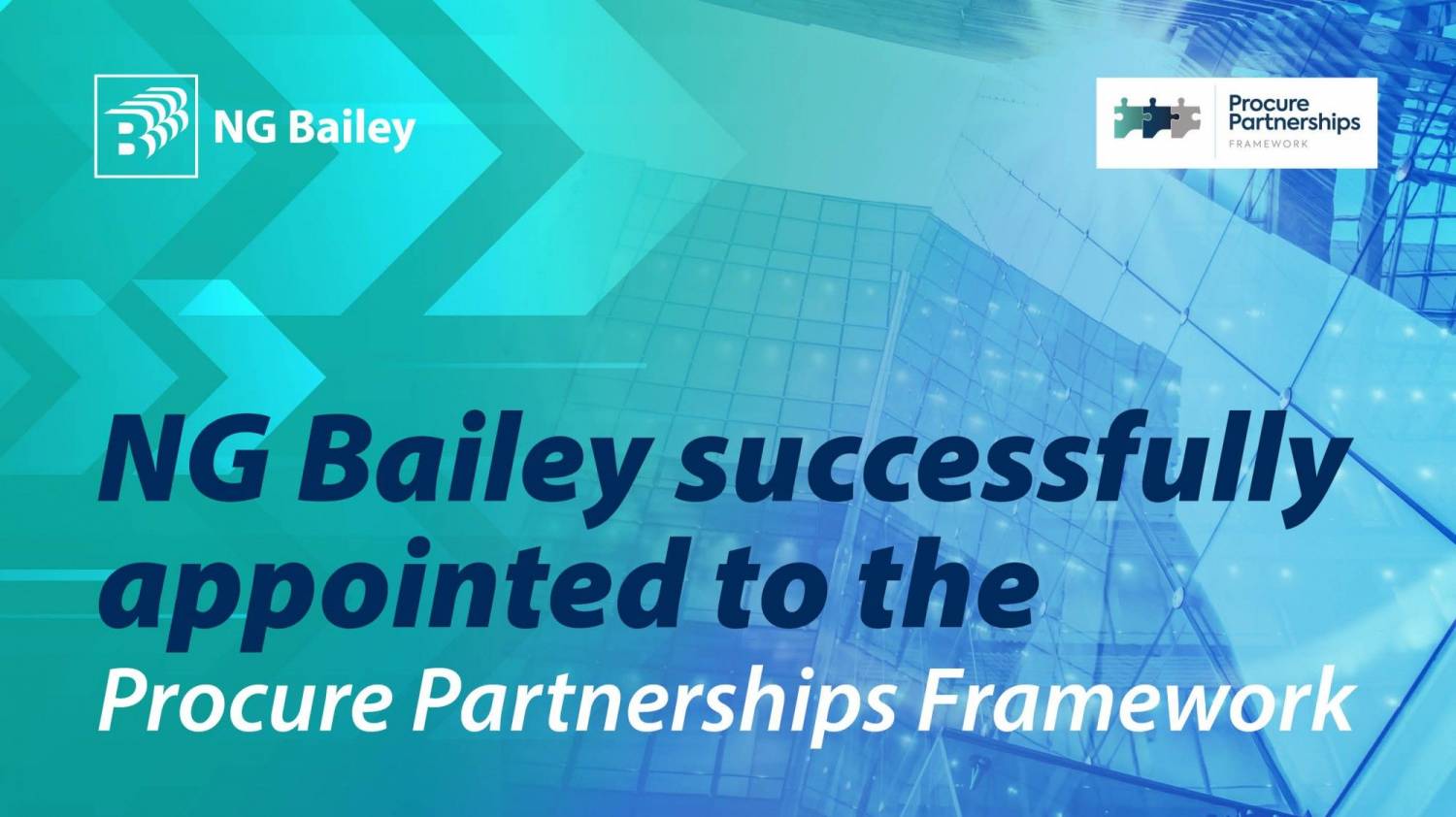 NG Bailey, the UK's leading independent Engineering and Services business, has been successfully appointed to the £8bn transformative Procure Partnerships National Framework.
The framework, which is set to be the biggest framework ever awarded across the UK, is structured over eight sub-regional lots covering five value bands, starting at £50k and going up to £50m+. NG Bailey has been awarded the decarbonisation and retrofit lot that covers England.
Founded in 1921, our business has grown from a small electrical contractor to the award-winning, industry-leading company we are today. We are family-owned with a great heritage, and we are proud of everything we've achieved and all the projects we've successfully delivered to our customers over the years.
Working across a variety of sectors within the construction industry, our approach allows us to work on fantastic, ground-breaking projects using the latest tools and technologies.
Jon Crank, Pre-Contract Director at NG Bailey, said, "Securing a place on the framework aligns with our ongoing strategy to deliver on the UK's decarbonisation targets and our responsibility targets to becoming a 'net-positive' business, where we put more into society, the environment, and the global economy than we take out".
The Procure Partnerships Framework has been operating and delivering a successful national contractor framework across England for the past four years, supporting the delivery of over 150 projects year on year. It was established to support public sector bodies to procure contractor partners. The framework is divided regionally, supporting the framework values of local delivery with national governance.
Robbie Blackhurst, Director at Procure Partnerships, said, "We're delighted to welcome NG Bailey to our second iteration of the Procure Partnerships Framework. Their knowledge and expertise will be an invaluable asset to the framework, and we look forward to working with them over the next four years".