31 Aug 2023
NG Bailey secure over £150m worth of engineering contracts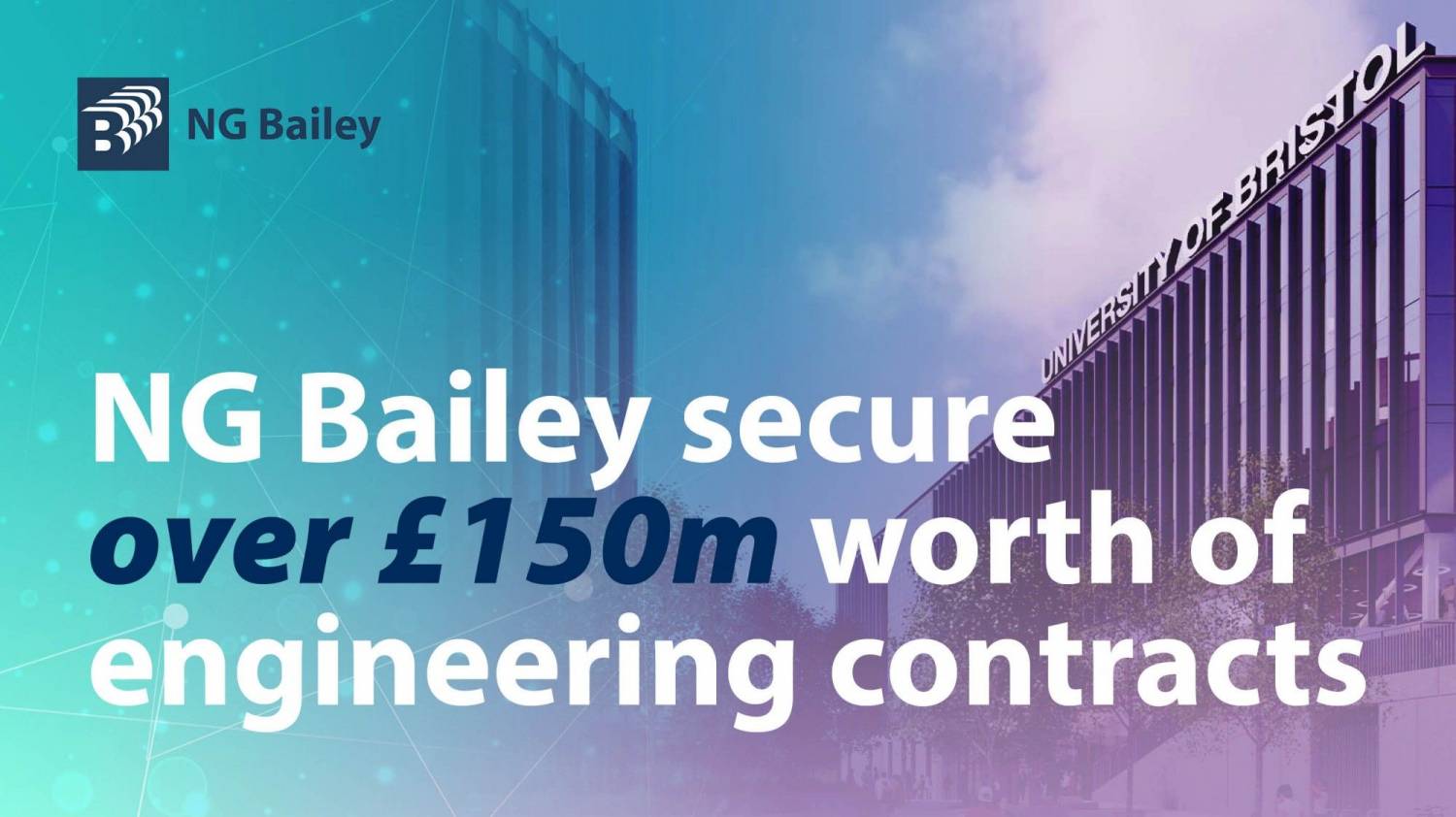 NG Bailey has recently secured a series of engineering contracts worth over £150m, in the last quarter.
The new engineering contracts span a range of sectors, including healthcare, education, film and television, and rail.
The most notable engineering contract is the £68m deal for the University of Bristol's Temple Quarter Enterprise Campus. This two-year agreement will see NG Bailey as the primary MEP supply chain partner for the project.
The Temple Quarter Campus will become a hub for academic and scientific research. The campus will house six floors of teaching spaces, learning zones, academic offices, research and computer laboratories, and innovation areas.
What will NG Bailey deliver through the contracts?
NG Bailey will oversee MEP installations such as water source heat pumps, heat recovery units, PV panels, LED lighting, and the integration of the building into the Bristol City district heating network.
NG Bailey will also work on an £8.5m initiative with Transport for London (TfL) to provide comprehensive MEP and communications services at Beckton Depot.
NG Bailey has also secured two projects in partnership with Shinfield Studios, an emerging UK film and television studio and production centre located in Reading.
This facility will span more than 1m square feet and will feature purpose-built sound stages, workshops, contemporary offices, and post-production facilities.
NG Bailey expands its UK portfolio
Other UK projects that NG Bailey has recently been involved in include the Golden Jubilee Eye Hospital, The Catalyst, and the Nightingale Hospitals Initiative.
"These recent contract achievements underscore the sustained demand for our engineering proficiency and substantiate our expansion in critical sectors. Our company has a longstanding history of executing intricate mechanical and electrical solutions using offsite manufacturing and installation," said Paul Aulton, managing director of NG Bailey's regions division.
"We are eagerly anticipating collaborating with both new and established partners to maintain our exceptional contributions to some of the UK's most remarkable projects within the realm of infrastructure and the built environment," he added.