25 Aug 2023
Building Awards Shortlist Success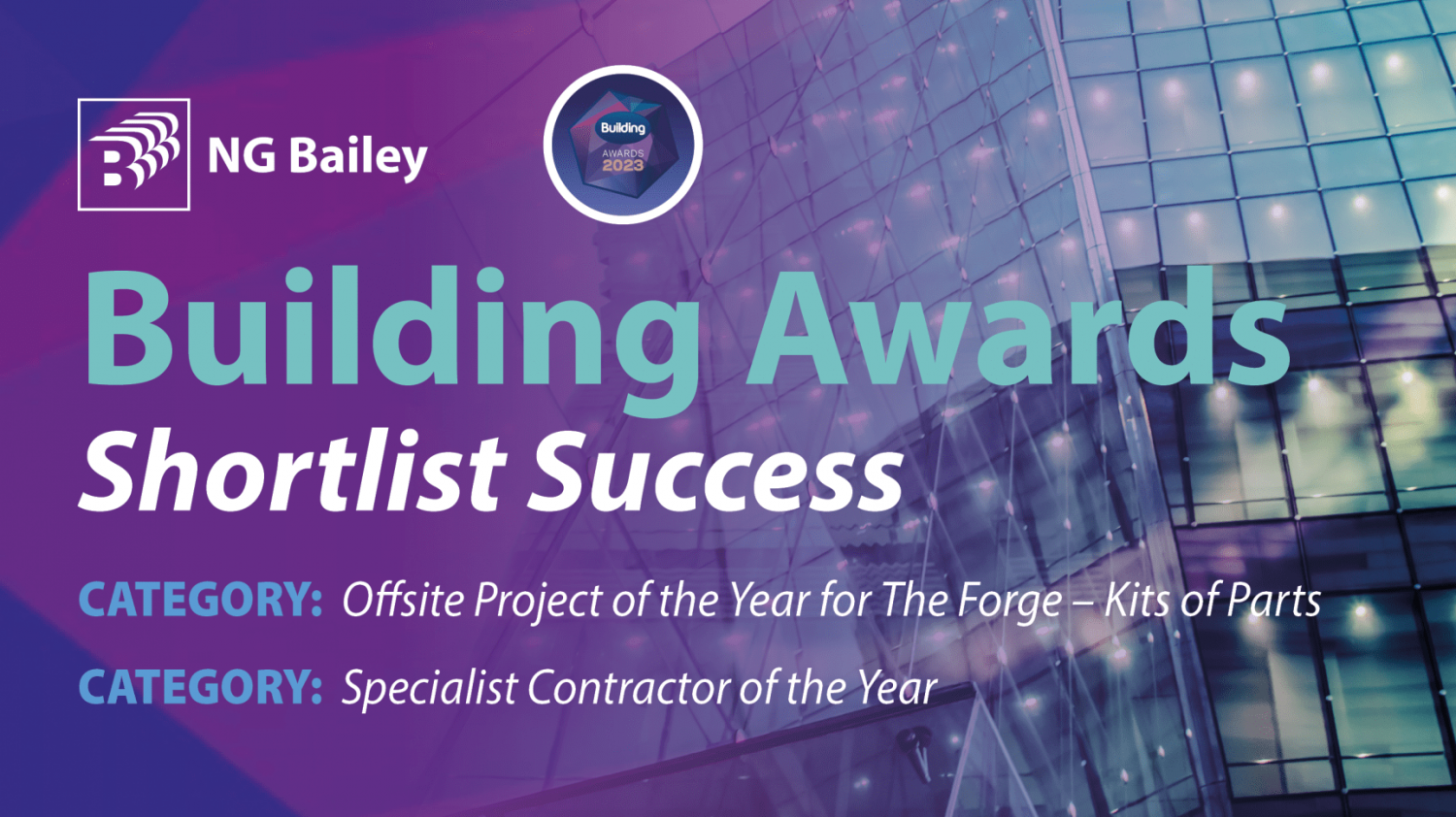 We are delighted to announce that we have been shortlisted in two categories at this year's Building Awards.
Offsite Project of the Year for The Forge – Kits of Parts
The Forge was the first major building completed using the Platform Design for Manufacture and Assembly (P-DFMA) from initial design to final delivery.
The Forge uses an innovative 'kit-of-parts' solution that was developed by NG Bailey's Offsite Manufacture team. This solution can be used for future buildings, where they can select from a library of components which will accelerate both the design period and streamline the construction period.
Specialist Contractor of the Year
Over the past year, we have continued to deliver positive and responsible impacts through a clear strategy of bringing buildings and infrastructure to life, creating exceptional environments for present and future generations.
This year's Building Awards will be bigger than ever, as they are celebrating their 180th year.
The winners will be announced at the event on the 7 November at The Grosvenor House Hotel in London.