15 May 2023
NG Bailey named country's leading M&E contractor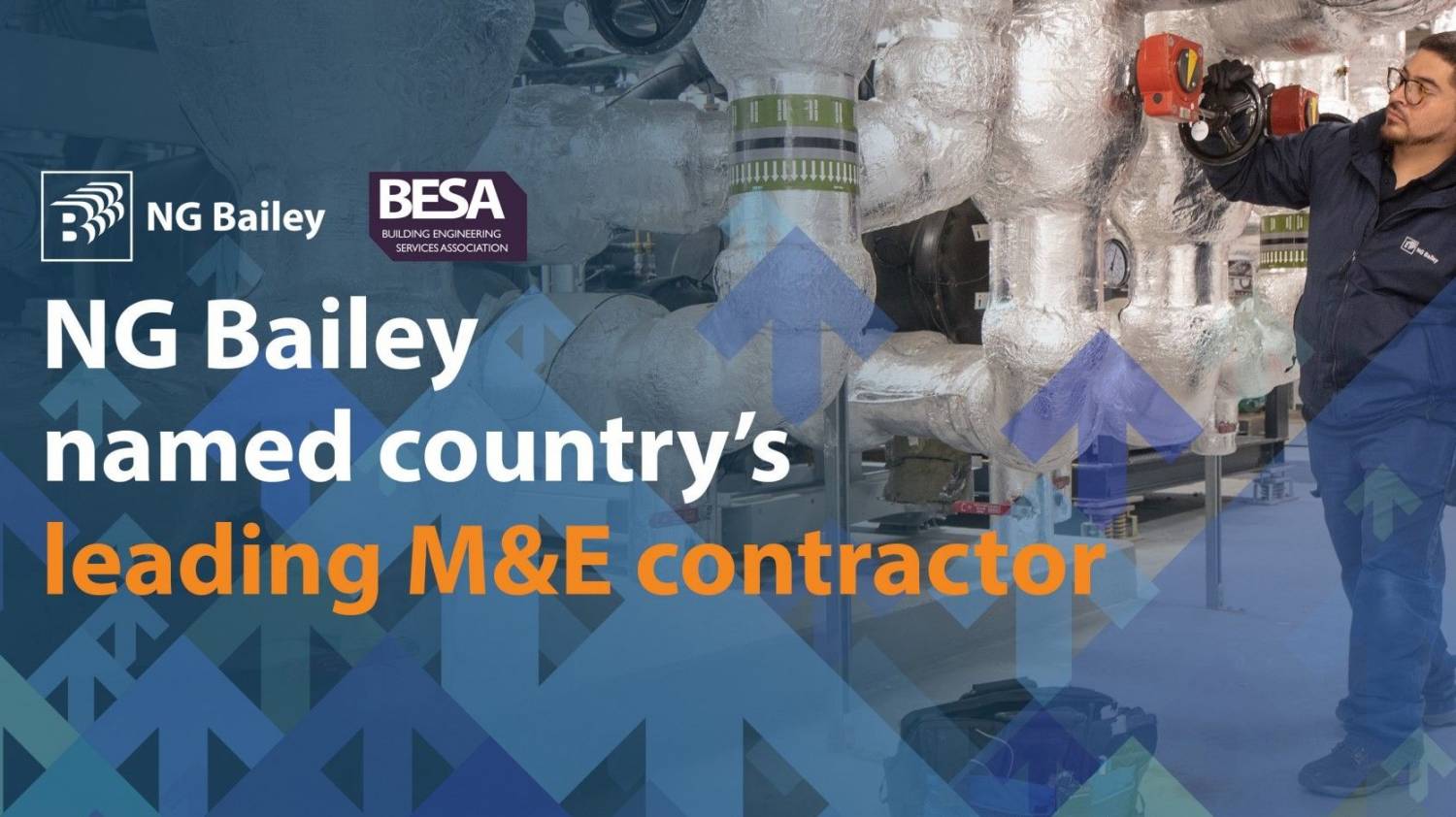 We are pleased to share that we have been placed at the top of the M&E contractors league table, retaining our gold standard.
NG Bailey is the UK's leading independent engineering and services business.
Everything we do at NG Bailey is driven by our vision: To create exceptional environments for present and future generations. We believe in bringing buildings and infrastructure to life and we know that the benefits of our work will be felt by generations to come.
In the last year, we have welcomed 94 apprentices, 10 graduates, created hundreds of job opportunities, and continued to grow our revenue after recovering from the effects of the pandemic.
To read more, click here.