14 Aug 2023
Peer to Peer Alliance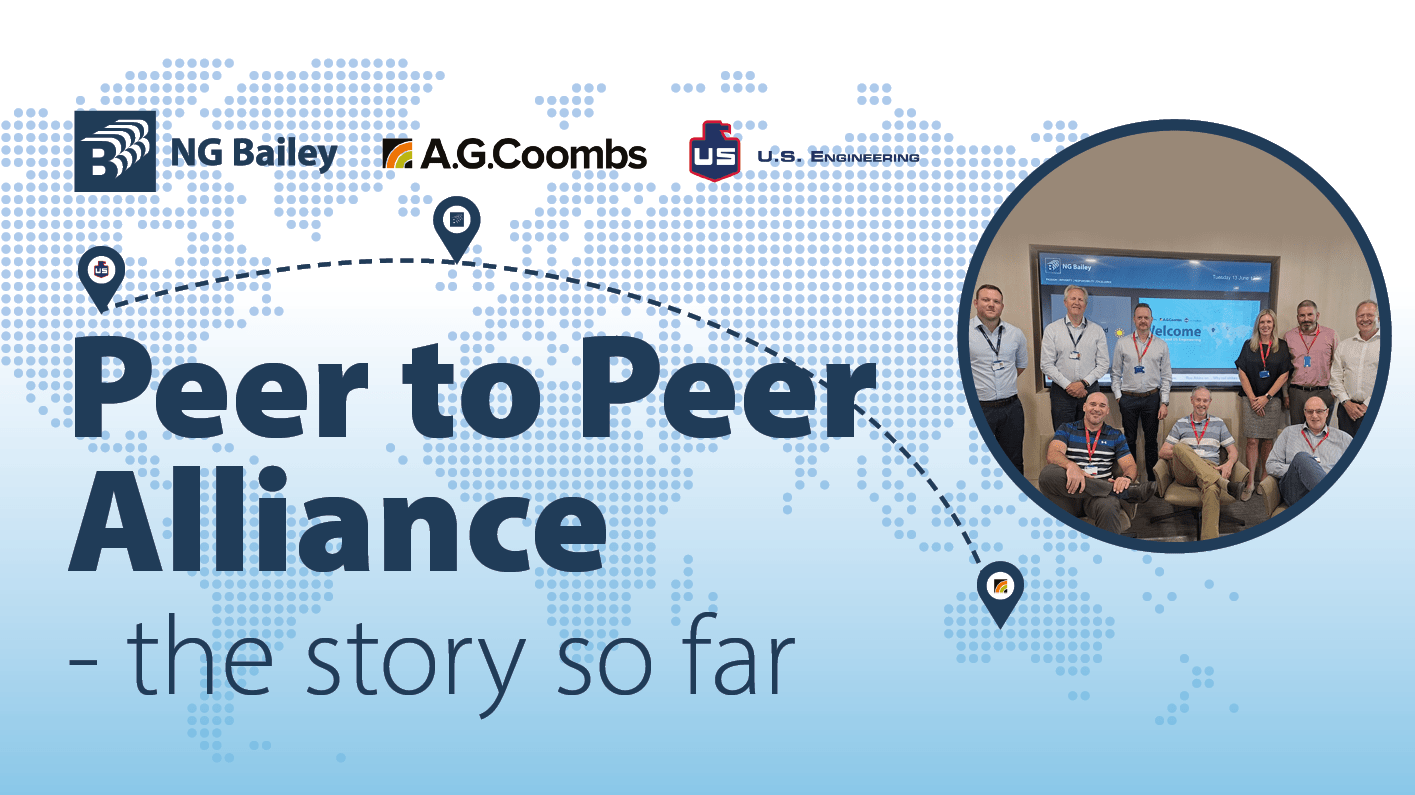 Five years ago, we formed an alliance with two overseas businesses, A.G. Coombs in Australia and U.S. Engineering in America, as both organisations work in similar markets and sectors in their respective countries.
The alliance has generated incredible insight at a business level, and last year we launched an international peer group employee exchange programme with both businesses.
We recently welcomed Ryan Reed from US Engineering, the first participant in the international exchange programme. Ryan has spent a few months in the UK with several teams throughout our organisation where he engaged in conversations on global best practices, innovation, and excellence.
Earlier this year, we hosted a visit from members of the Alliance to Manchester, and in the video below, they all talk about the global benefits and best practices it has brought to all three businesses.