1 Aug 2023
Ten NG Bailey apprentices join Hinkley Point C team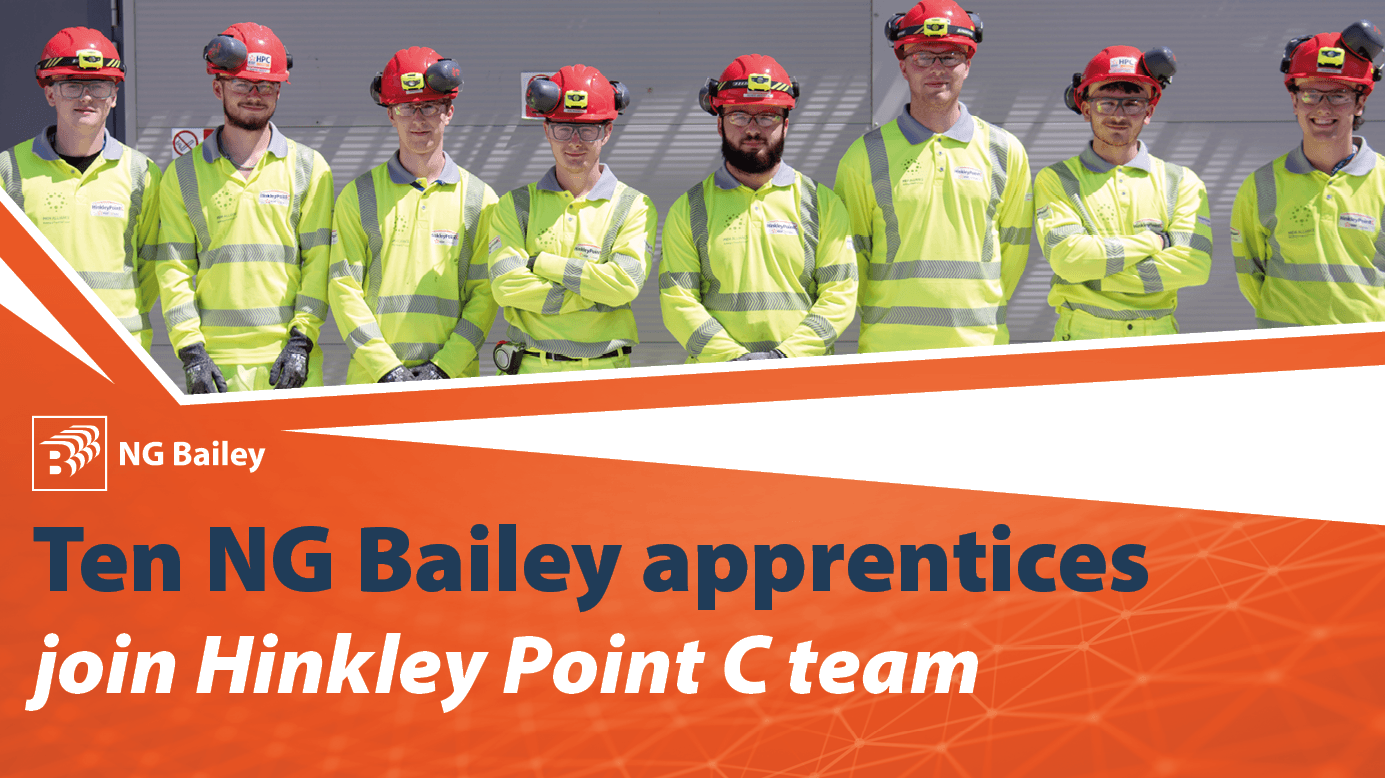 We are delighted to announce that 10 electrical apprentices have recently joined the team at Hinkley Point C as part of the MEH Alliance, following their first year at college.
They will be responsible for undertaking the electrical work, contributing to the efficient and reliable operation of the project's electrical systems. They will contribute significantly to the project, but they also help to boost the number of apprentices within the construction industry.
Hinkley Point C has helped to boost the UK nuclear industry and with more than 8,000 workers on site daily, covering an area the size of 250 football pitches, the scale of this project is unlike anything seen in the UK before. This legacy project contributes to producing reliable, low carbon nuclear electricity, which is essential to energy security.
The MEH Alliance is committed to providing our apprentices with a supportive and enriching environment where they can develop their skills and contribute to the success of Hinkley Point C.
We look forward to seeing you succeed throughout your apprenticeship journeys with us.