14 Jul 2023
The Forge scoops Best New Place to Work Award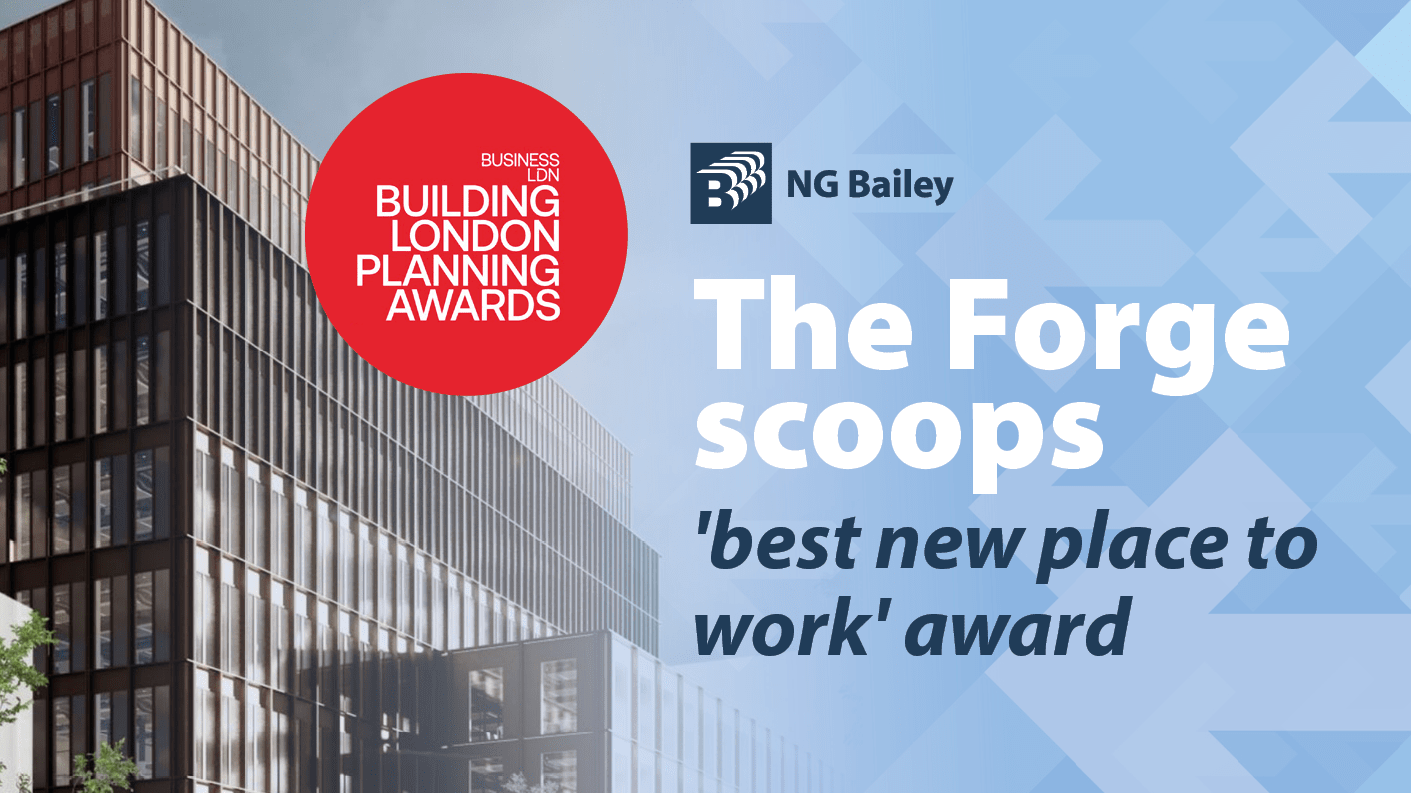 We are delighted to announce that The Forge in London has been awarded the much-coveted 'Best New Place to Work' award at the Building London Planning Awards 2023.
As part of the team involved, we are thrilled that the unwavering focus on the core values surrounding sustainability, health, and wellbeing has secured this award and recognised The Forge as an unrivalled, unique, and great place to work.

The Forge, in its inception, was a landmark moment for the platform approach to manufacture and assembly as it was the first major building completed using the P-DFMA (Platform Design for Manufacture and Assembly) from initial design to final delivery.
The construction consists of two new commercial office buildings, built around a publicly accessible internal courtyard, comprising 139,000 sq. ft, and standing nine storeys high.
The Forge uses hybrid steel and concrete structural platform, which is part of an overarching R&D project utilising components to create a fully re-usable kit-of-parts solution for this design, and as a future example for further design concepts.
We are consistently proud of our projects, not least those designed with people and the environment at the core of their design. The Forge is a shining example of this work, and we hope to be involved in many more projects that follow the same sustainable template.
Well done to all involved in The Forge, including Bryden Wood, Landsec, Easispace, Aluproof OK, Mace, and Sir Robert McAlpine.
To learn more about our work at The Forge, watch our video case study that ooks at the project and its whole design philosophy.