19 Jul 2023
Wellbeing Day 2023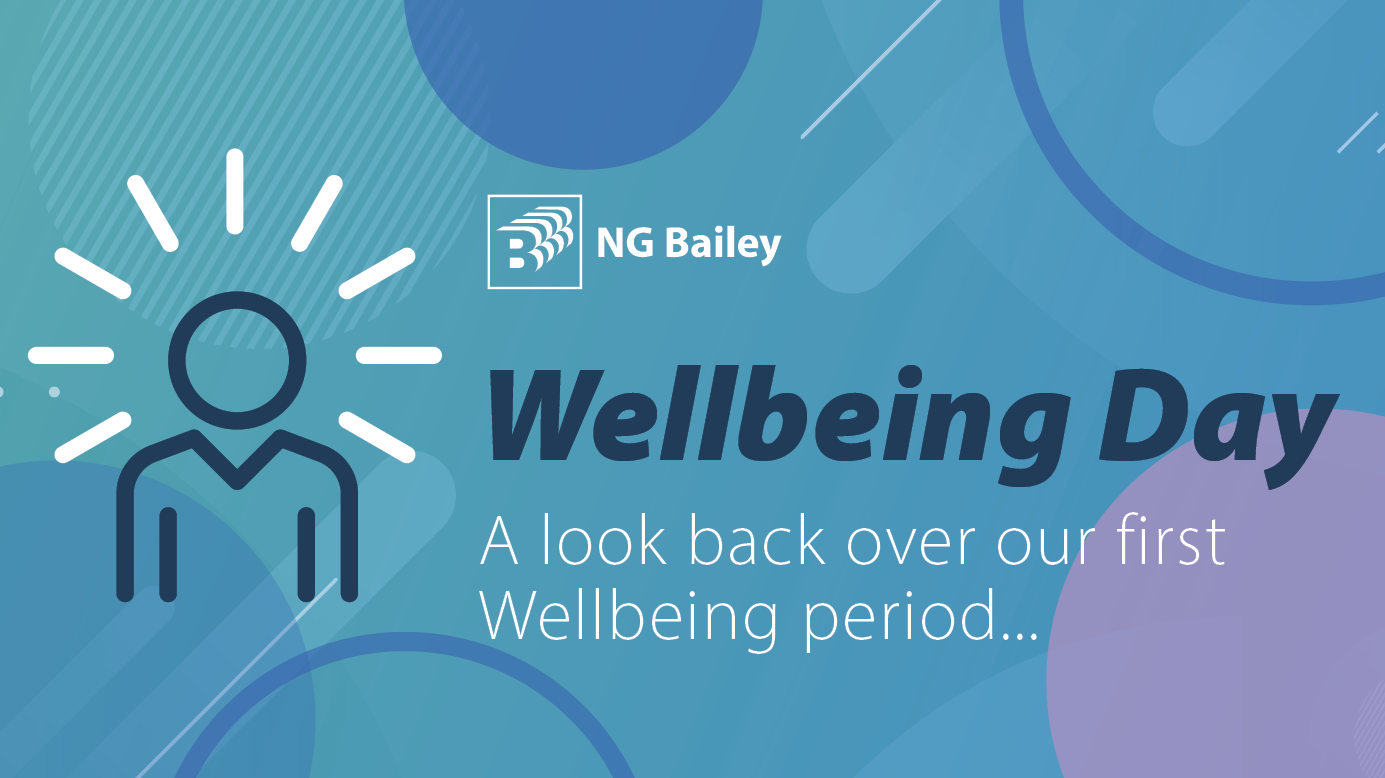 This year we launched our annual Wellbeing Day, a day in which we invited colleagues from across the business to take a day to focus on their physical and mental wellbeing.
The launch of Wellbeing Day was designed to support our wider employee wellbeing plan that brings together several business initiatives, including our Employee Assistance Programme, Employee Discount Scheme, Hardship Fund, and Volunteering Days.
As we have now reached the end of our first wellbeing day period, we wanted to reflect on its success over the five-week period, 2,775 colleagues enjoyed their Wellbeing Day. The video below showcases lots of the incredible activities people took on as they enjoyed their time out.
Rob Smith, HR Director, said, "We are delighted to see how much of a success and how well received the introduction of a Wellbeing Day has been across the business.
At NG Bailey, our approach to wellbeing goes beyond wellness and working well, it's a blend of physical, psychological, social, and relationship aspects of everybody's working lives."