18 Jul 2023
Hinkley Point C – first earth cabling begins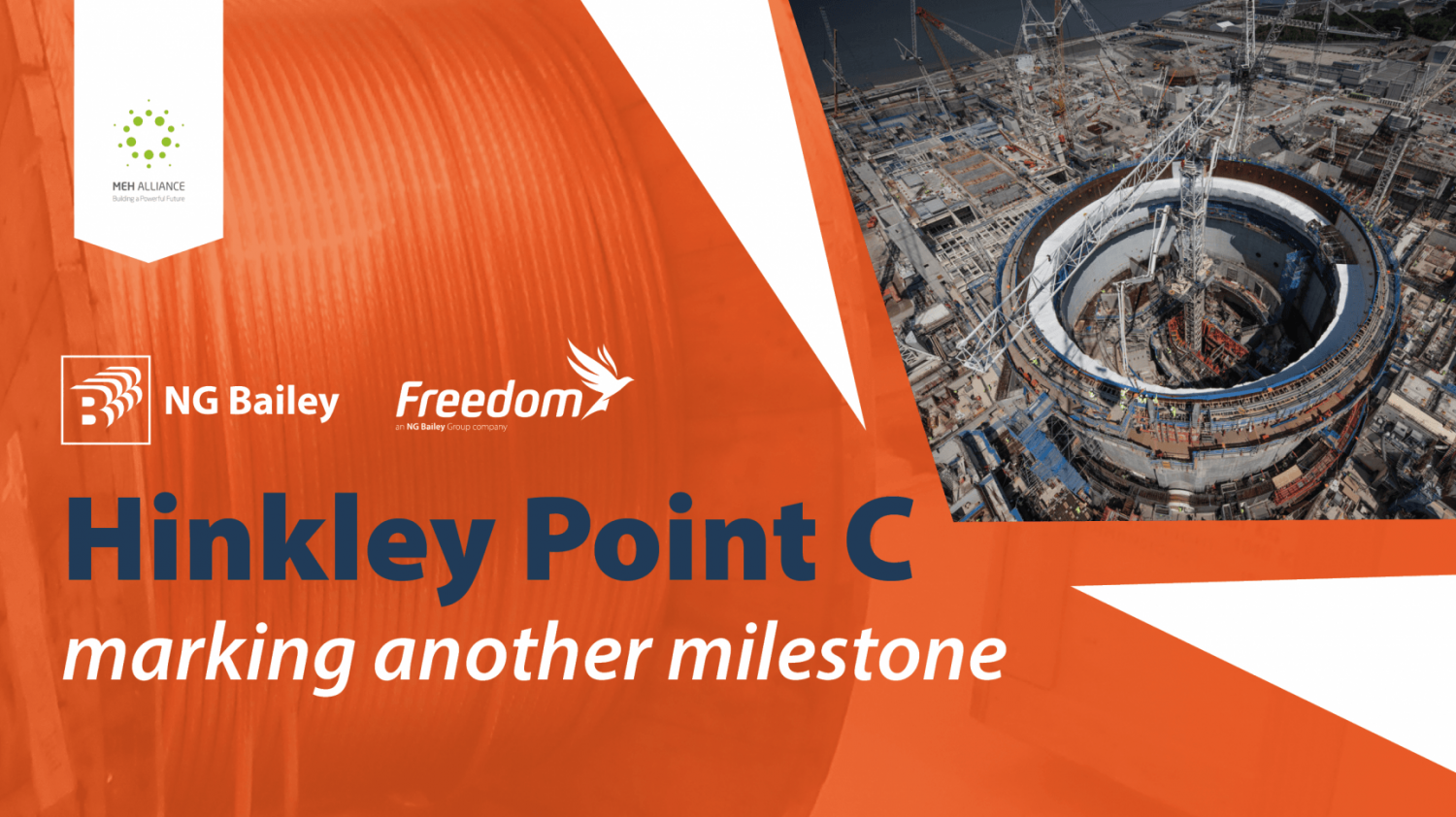 As a Group, we form part of the MEH Alliance responsible for the installation of the mechanical, electrical, heating, ventilation, and air conditioning systems throughout the site at Hinkley Point C (HPC).
The site team have recently taken a big step forward with the first permanent earthing cable arriving on site and being installed. These cables are the start of a vast network of cabling which will form the earthing for the entire power station. HPC, being French designed, has a very different earthing process, however, that doesn't stop the fact that there is still in the region of 200km of similar cabling to be installed within the plant's two units.
This supports one of the project's major milestones on the mission to commission – the energisation of the auxiliary transformer from the 400kV National Grid, which will mark the first step to bringing a permanent power supply onto the Site. The connection to the National Grid will allow us to energise our distribution boards, enabling electrical infrastructure across the Site to be commissioned.
NG Bailey, as part of the Balfour Beatty Bailey Joint Venture and the MEH Alliance, is also progressing with the installation of the next high-voltage switchboards, which form part of the electrical distribution network required to achieve the milestones as part of HPC's overarching mission to commission targets.
Thank you to all the members of the MEH electrical team, as we continue to work in unison to achieve many of the important electric milestones as part of the mission to commission at Hinkley Point C.