12 Jul 2023
Offsite Awards 2023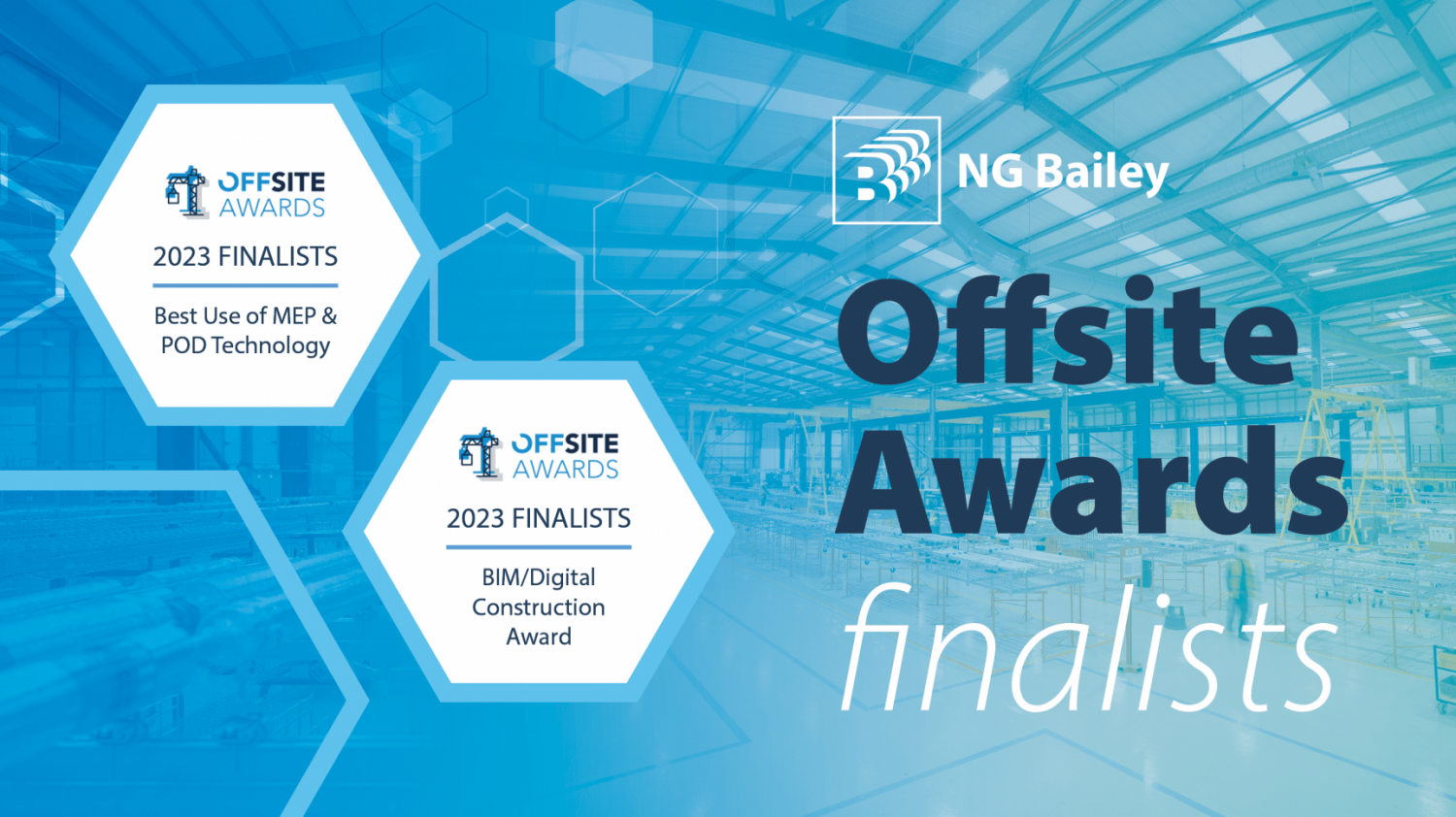 We are delighted to confirm that we have been shortlisted in two categories at this year's Offsite Awards for our IssuePlot software in the Best Use of MEP & POD Technology and BIM/Digital Construction Award categories.
IssuePlot is a digital solution that is transforming how the UK's biggest construction and infrastructure projects are being delivered. Building on NG Bailey's status as one of the UK leaders in offsite construction, IssuePlot is streamlining the process between design and assembly in its offsite facility, the largest of its kind in the UK.
IssuePlot has also revolutionised how project and design teams communicate. By making workflows totally transparent and offering a single point of truth for all design deliverables, IssuePlot is vastly reducing the time spent on administration and creating a clear trail of decision making and accountability.
NG Bailey works on complex projects made up of thousands of specialist drawings which go through multiple iterations before being approved for use on a project. In the past, this process was managed using traditional forms of communication, such as email, with the status of individual drawings logged on spreadsheets. This led to a lack of consistency and many hours spent on administration.
IssuePlot was designed to tackle this by offering a solution that manages and tracks project design and installation drawings, enabling a live status view of any design or BIM deliverable on a project.
Martin Hardman, Divisional Digital Engineering Manager said: "The use of IssuePlot on our projects ensures that we not only retain a record of all design decisions taken but most importantly, acts as a single point of truth for our workforce.
The automated workflows contained within significantly reduce traditional administrative processes, improving productivity and collaboration.
Developed by our Central Engineering team, the tool has recently been enhanced to offer standard Offsite products that can be easily customised to suit the requirements of any project specification. The use of these products across our projects will save time on engineering, offsite, procurement and planning activities – the full range of products are being phased and released on a project-by-project basis.
We're thrilled to see IssuePlot recognised externally through the Offsite Awards and would like to thank everybody involved that has inputted to its development."
The winners will be announced at the awards ceremony on the 19 September in Coventry.