27 Jun 2023
Renewal of our corporate partnership with CRASH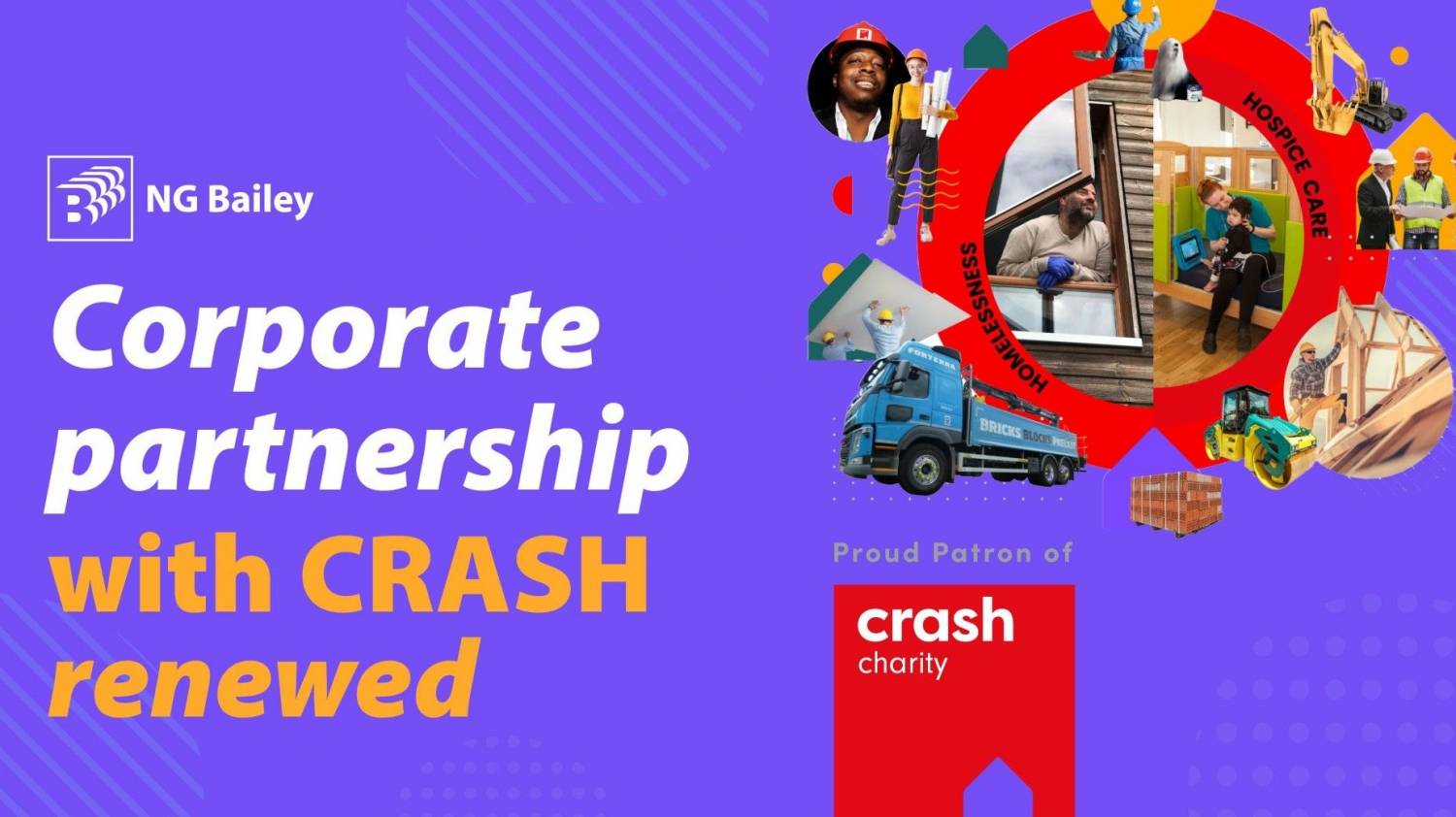 As a business, we are extremely proud of our relationship with the UK Construction industry charity CRASH, and subsequently, we are also pleased to renew our partnership with them for a second year.
This will now see us continue to work on projects that care for those who find themselves most vulnerable, including those with life-limiting conditions.
It is a privilege to act as a Corporate Patron, and we hope our contribution can help ensure CRASH will continue to deliver positive social value and help create places that care for people who need it most.
CRASH unites the construction industry by channelling the professional expertise, products, and donations of all their Corporate Patrons, who in turn help underpin every project that CRASH undertakes, and their work would not continue without the involvement, support, and fundraising we give.
In recognition of the support delivered to date, we are delighted to have been chosen as CRASH's 'Corporate Patron of the Month' for June after we gave additional support to Emmaus Hastings & Rother where we helped to install a new air conditioning system.
Zac Hurst, Community Manager, Emmaus Hastings also commented, ''Just to say a huge thank you again for the air conditioning that you kindly arranged for EHR for the first floor of the shop here at Whitworth Rd. It has been invaluable during the last week when temperatures have been so high down here on the coast. Everyone here has commented on how it has transformed the retail/work environment and has meant that we have not had to close any of the operations here.''
Jon Crank, Pre-Contract Director commented, "We are pleased that our support has had such an impact and it is humbling to receive such positive feedback from Emmaus Hastings and recognition from CRASH. CRASH is a fantastic charity helping homeless charities and hospices with vital construction projects. The opportunity for NG Bailey to be able to play our little part in support of this was just the right thing to do."
Niamh McCann, Project Manager at CRASH said, "Congratulations to NG Bailey on being named June's Corporate Patron of the Month. Thank you for your ongoing commitment to CRASH and the charities we support. I look forward to working together on more projects in the future and continuing our partnership to construct places that care for people."