16 Jun 2023
ICT Team Successful at Next CIO Awards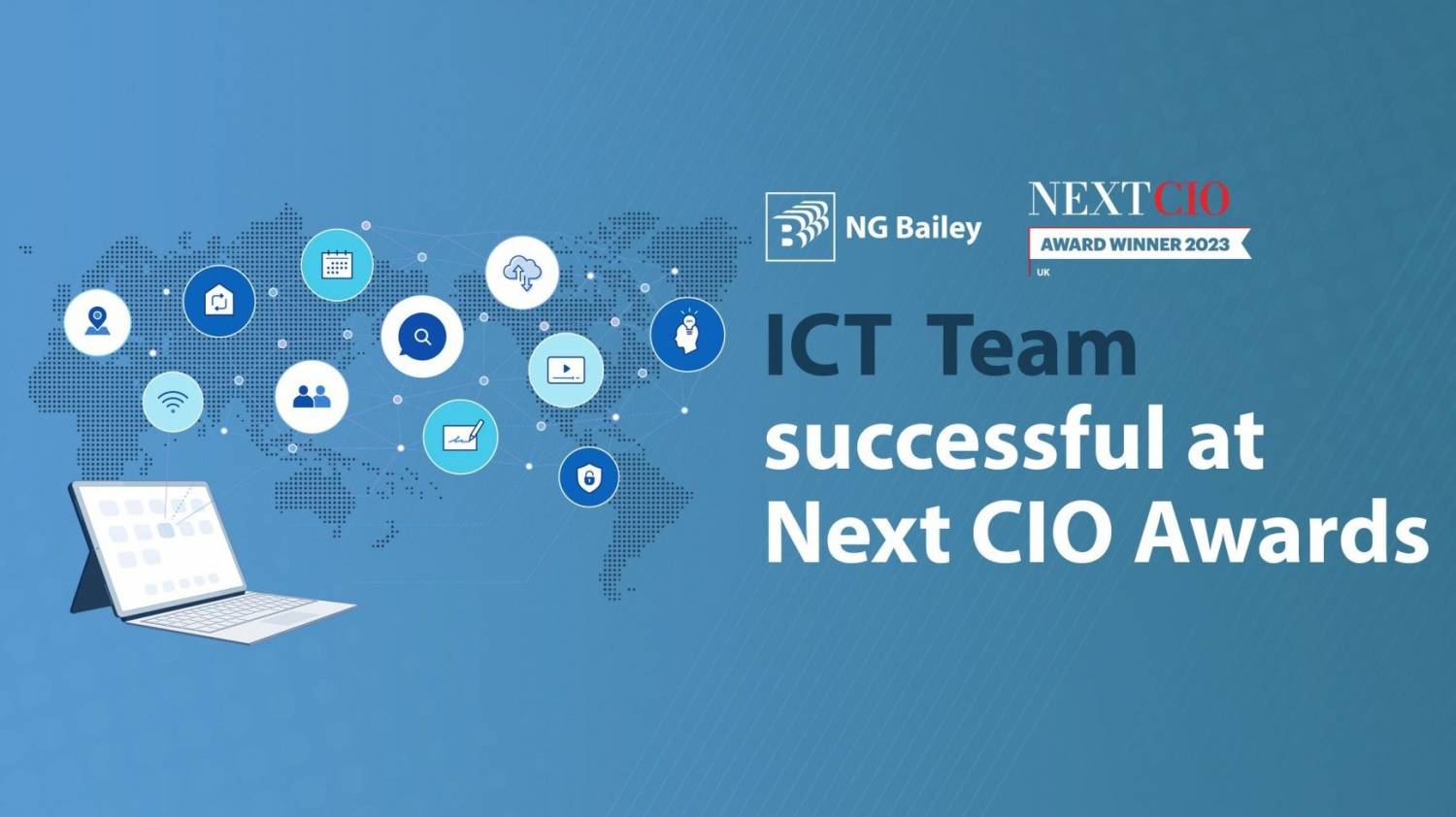 The ICT team, led by Andrew French, has been successful at this year's Next CIO Awards.
Andrew said: "This is very much a team award, and I am very proud of what we have achieved. The priority when I joined NG Bailey was to understand the business and its requirements together with the ICT team, its people, and the service they provide.
Through the hard work and dedication of the team, we developed and agreed on a group technology strategy with a 3-year horizon, and from that several specific programmes have been developed with key business stakeholders."
Some key impacts of this are:
86% decrease in support calls logged from new starters within their first 6-8 weeks
33% increase in self-service ticket logging via the revamped ICT portal
43% reduction in logged tickets
5.5% budget saving through our "fewer, better partners" initiative
Reduce our systems from 71 to 47 through our 3-year strategy will as part of our "fewer, better" systems initiative
The awards recognise and celebrate the rising stars in the UK IT sector. They help aspiring digital, data, and technology leaders develop their careers, build their professional networks, and improve their skill sets.