6 Jun 2023
The future of construction is digital: how digital innovation is proving transformative for NG Bailey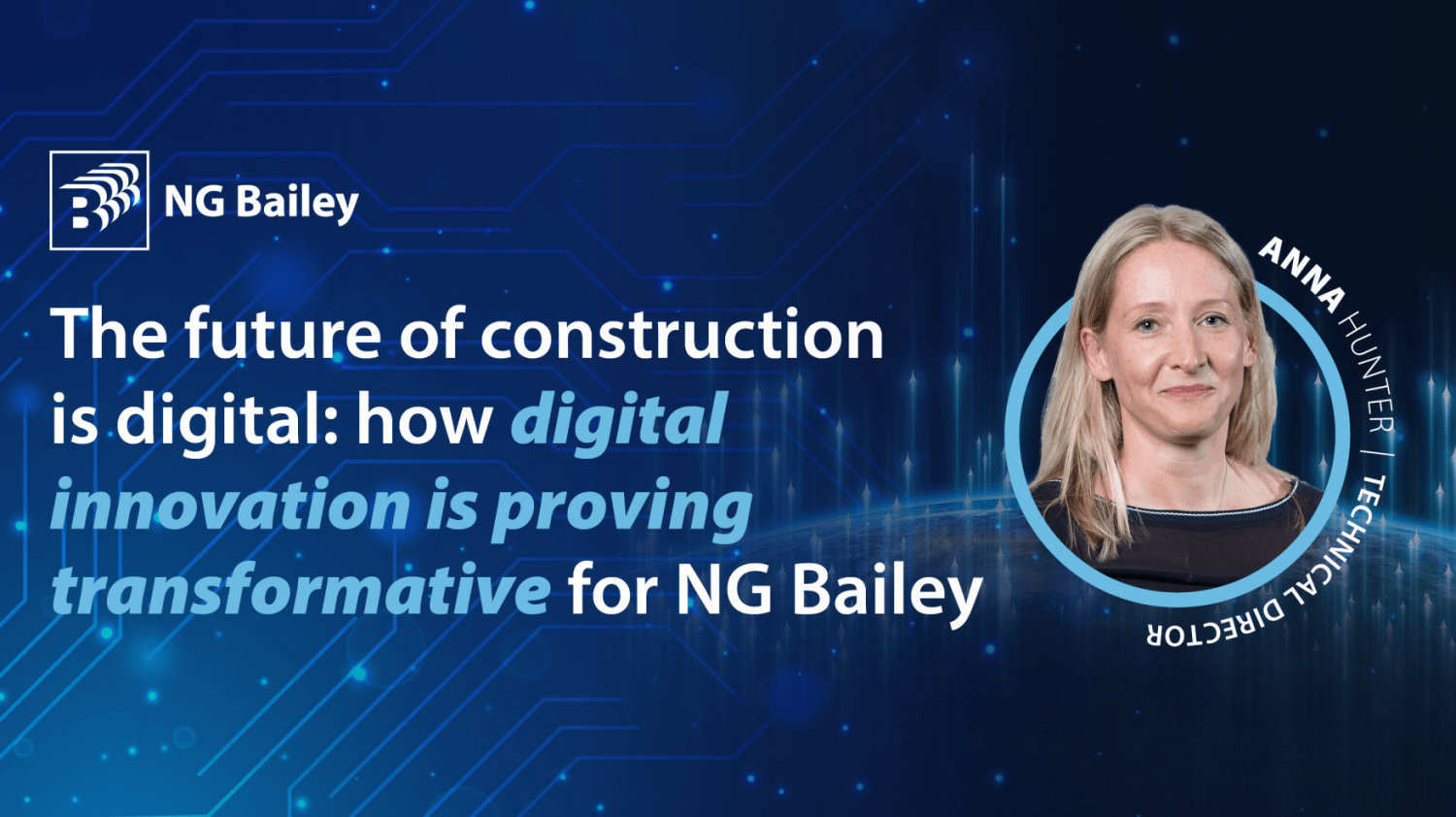 In the article below, Anna Hunter, Technical Director for NG Bailey, talks about how digital innovation is changing not only NG Bailey but the construction industry as well.
At NG Bailey, we have implemented digital construction solutions across most of our projects, and the result has been improved communication and collaboration. We created our own bespoke software, Issue Plot, that manages and tracks project design and installation drawings. Since installation, time spent on each drawing has reduced from six to two hours, saving between 8,000 and 12,000 hours on average, per project.

Getting on board with digital solutions has been transformative for our business. As well as improving efficiency and increasing productivity, we've also seen increasing environmental and health, and safety benefits from being able to move even more of our processes offsite.