2 Jun 2023
Mission accomplished - installation of first high-voltage switchboard in the first electrical building at Hinkley Point C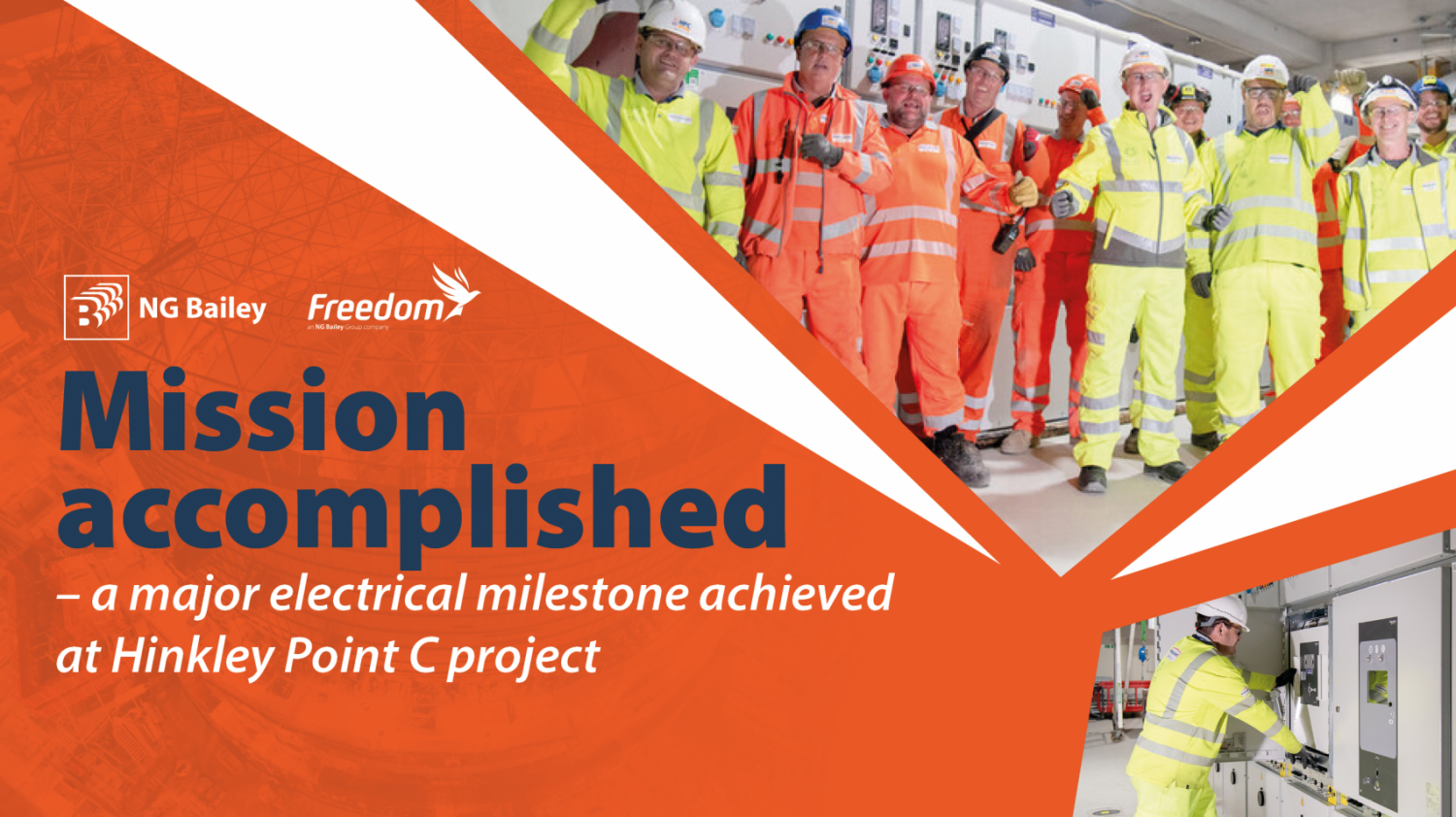 The latest milestone on the Mission to Commission at Hinkley Point C has been achieved with the first of a set of 10kV switchboards installed in the Unit 1 Electrical Building.
This marks the transition of the electrical work from installing cable ladders to the first permanent electrical equipment. The switchboard will help distribute electricity across the power station during commissioning and operation.

All 13 panels were fully assembled by a team of high-voltage specialists; this was a collaborative effort between the multi-disciplinary team.
David Hargreaves, Electrical Discipline Lead, said, "The installation of the first 10kV panel is a significant milestone for the HPC project, and the NG Bailey team at HPC has taken the lead on this activity on behalf of the Balfour Beatty Bailey JV (BBBJV) team.
The installation was planned and supervised by Jonathan Park, who worked closely with the HPC Equipment Programme team who procured the panel to ensure that all the panel sections were delivered to the site as required with all the relevant fixings and shims needed to install the panel.
Going forward, this gives us a good foundation to fine-tune the processes and procedures and develop the installation team ready for the installation of the next 10kV and LV panels and equipment.
A great achievement safely delivered to the satisfaction of BBBJV, MEH Alliance, and the wider HPC team."