26 May 2023
Digital Construction Excellence Awards Shortlist Success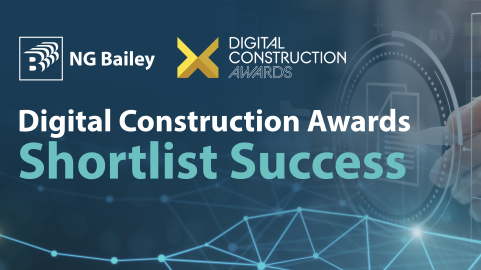 We are pleased to announce that we have been selected for this year's Digital Construction Excellence Awards shortlist.
We demonstrated stand-out digital construction excellence through the creation of software that helps to streamline the population of project asset information within the project BIM environment.

Developed by our Central Engineering team, the tool measures progress in real time leading to significant time savings and better project outcomes. It addresses common industry issues and ensures better collaboration across internal teams and external stakeholders by breaking down silos of information.
Our Information Management Tool has been recognised, with us shortlisted in the Best Use of Data on a Project category.
The Digital Construction Awards celebrate the most pioneering projects, teams, and individuals championing innovation and technology in the built environment to share and recognise the incredible efforts from across the sector in driving our industry forward.
Anna Hunter, Technical Director said: "This is a truly stand-out piece of software that has changed how information is collated and managed on projects. The more effective management of information and data will also have far-reaching positive consequences for digital construction.
Through this tool, we are providing clients with a full suite of information that will help them to keep their buildings up to standard, and the people that occupy them, safe both now and in the future."