31 Mar 2023
Minimum Energy Efficiency Standards for commercial buildings are changing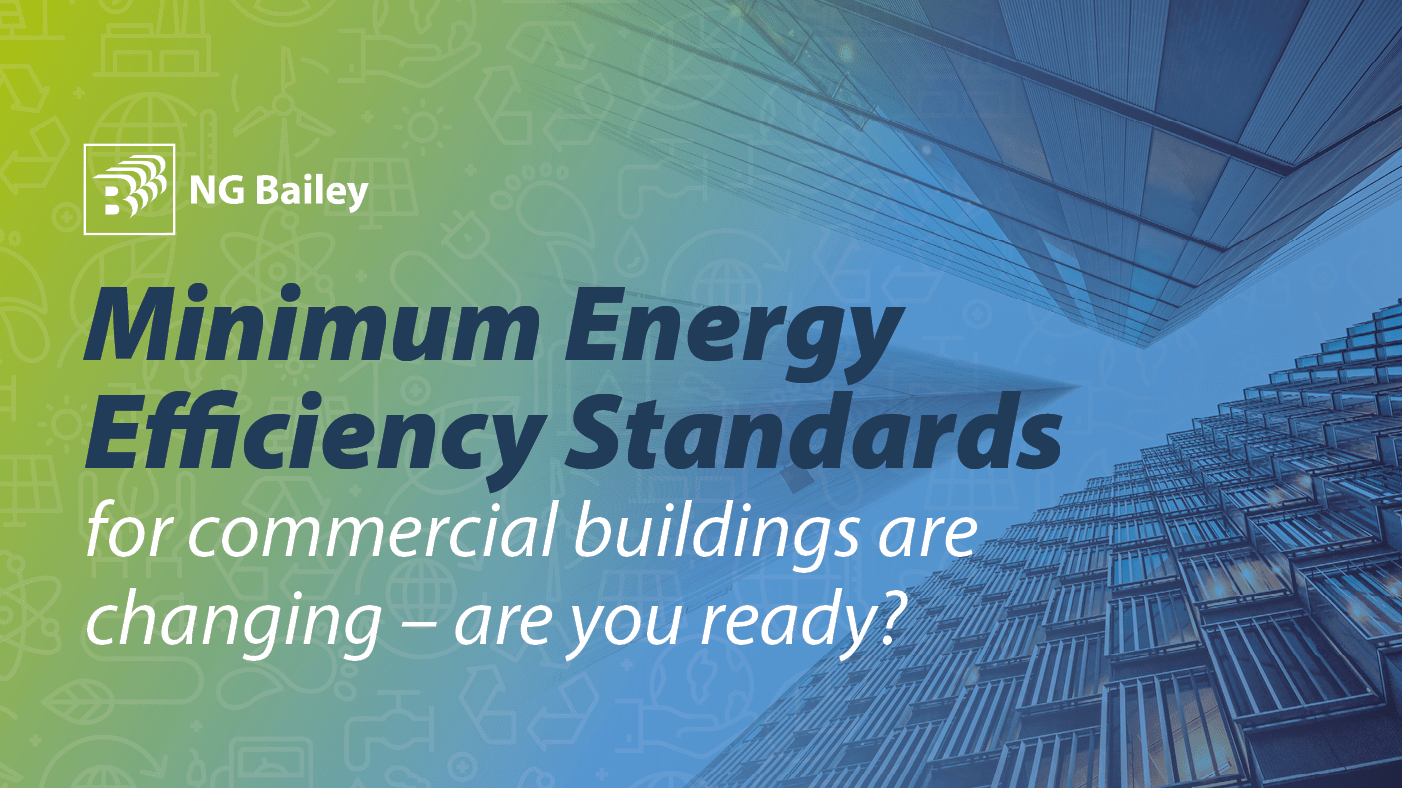 The built environment remains a considerable roadblock to net zero, with buildings accounting for 39% of global carbon emissions. With one in six buildings built before 1900, the UK has some of the oldest commercial and housing stock in the world, meaning that improving the energy efficiency of existing buildings to make them fit for a net zero future is vital to ensure the UK can meet its 2050 target.
The latest changes to the Minimum Energy Efficiency Standards (MEES), which originally came into force in April 2018, are designed to improve the energy efficiency of these older commercial buildings. From 1 April 2023 it will become unlawful to let or continue to let a commercial property with an EPC rating of 'F' or 'G', meaning that owners whose properties don't meet these standards will need to make improvements, or face a fine of up to £150,000.

This makes it ever more vital for commercial landlords to retrofit energy saving measures such as plant upgrades, fabric improvements or renewable technology to increase their EPC rating to an E or more. It's also anticipated that from the 1 April 2027 buildings will need to meet a minimum EPC rating of C, increasing to EPC B in April 2030, meaning that building owners and facilities managers should act now to improve their building stock for the future.
While there are a small number of exemption routes for the MEES regulations, inefficient properties are harder to lease, generate lower rents and impact the overall value of your property, meaning that it pays to ensure your buildings stay ahead of the curve of the current minimum standards.
At NG Bailey we believe the changes to MEES standards are a positive step for the UK in moving towards a net zero future and hope this milestone will drive change and ensure more buildings are transformed through upgrade and retrofit.
We understand that navigating these changing standards can be challenging, but across both our Services and Engineering divisions we are on hand to support with your transition to a net zero future. From assessing current property performance to the delivery of complex retrofit projects, we have the people you need to accelerate change so get in touch with our team today if you need support.
Chris Coath, Energy and Asset Management Director