27 Mar 2023
NG Bailey appoints Jonathan Stockton to Chief Operating Officer role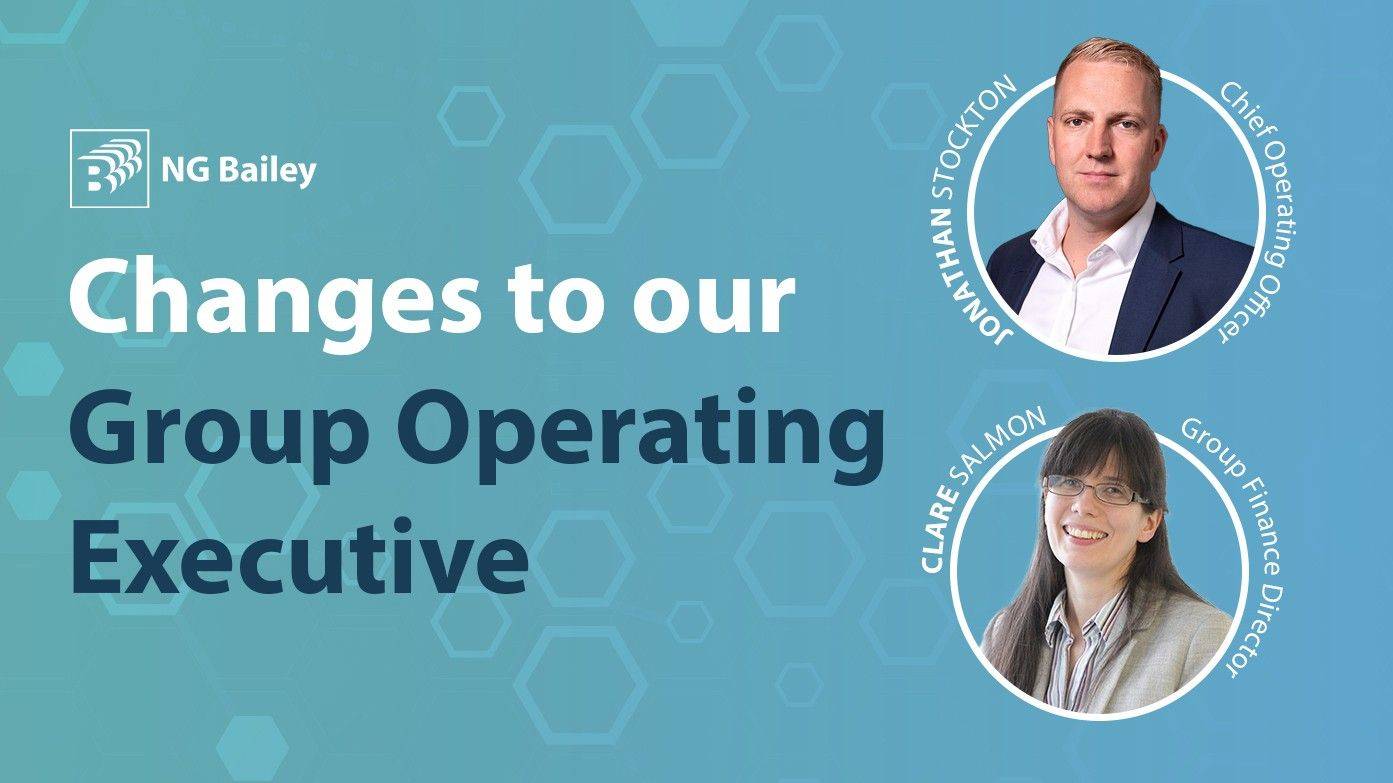 NG Bailey, the UK's largest independent engineering and services business, has appointed Jonathan Stockton to the newly created role of Chief Operating Officer (COO).
Clare Salmon, previously Group Financial Controller, has been promoted to Group Finance Director.
As COO, Jonathan will oversee and optimise the Group's operational capabilities and administration, alongside developing and implementing key business strategies. Jonathan will also continue as a Group Board Director.
Jonathan has played a key role alongside Chief Executive David Hurcomb and the NG Bailey Board in driving the Group's growth agenda, which included several successful acquisitions within the services business. The NG Bailey Group, which has operated for over 100 years, is supported by a positive balance sheet, strong order book, diversified business plan and solid market positions.
David Hurcomb, CEO at NG Bailey, said: "It is pleasing to see Jonathan move up into this newly created and strategic role. He has been an important part of the senior team since joining in 2016 and has contributed much to ensure the continued success of the business.
"As a business, we are committed to recognising and rewarding our own talent and Clare's promotion is testament to that. It also shows our succession plans are working and that colleagues can thrive and succeed in their careers with us.
"Moving forward we have exciting plans across the Group, including a continued commitment to the net zero agenda and making a positive impact in everything we do. Both Jonathan and Clare's wealth of experience across the business will ensure we remain at the forefront of the industry."
Speaking about his new role, Jonathan said: "NG Bailey continues to be a leader within its field, and I am excited about the opportunity this role presents to deliver important work that further enhances our market leading position and supports our people – the lifeblood of the business.
"I look forward to developing further in this new role and making a positive contribution to our ongoing success."
In her new role Clare joins the Group Operating Executive. Clare will manage the financial integrity and day-to-day performance of the business to support and build on the company's solid financial position.