24 Jan 2023
Apprentice Recruitment 2023 – one week to go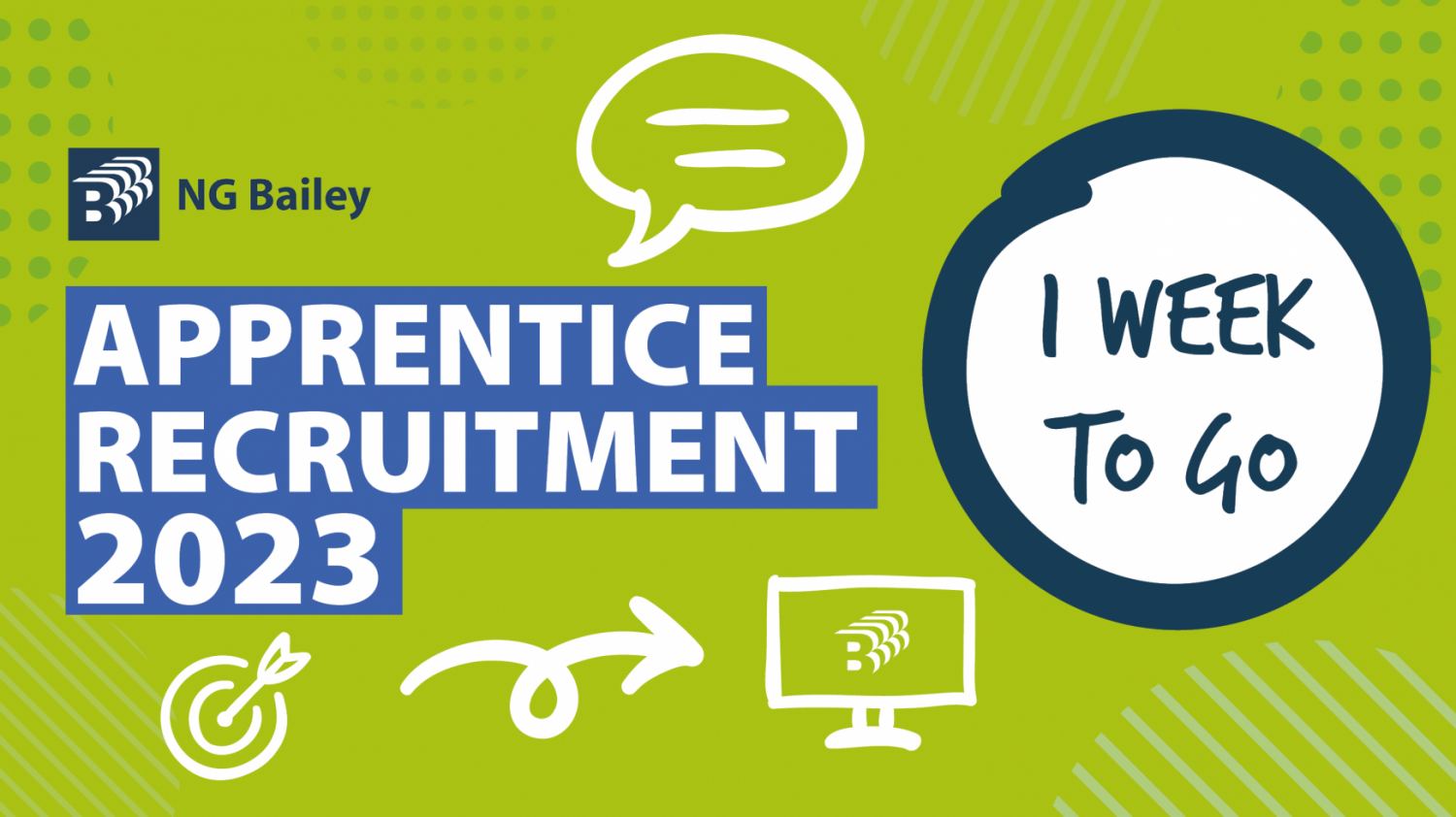 Further to our recent announcements, it is now less than a week until our 2023 apprentice recruitment will commence.
As a business, we have a long-standing history of training apprentices. This consistent focus on its importance has seen us recognised in the 5% club, a select group of companies committed to increasing the number of apprentices and graduates in the workforce.
Furthermore, as a business, NG Bailey is also recognised as a Top 100 Apprenticeship Employer by the Government.
The first of our apprenticeships for 2023 will launch next week and will cover Manchester, Scotland, London, and the Midlands. Furthermore, whilst roles will differ by area, the overall list will include the following:
• Electrotechnical Apprentice
• Industrial Plumbing and Heating Apprentice
• Welding Apprentice
• Design Engineer Apprentice
• Project Engineer Apprentice
• BIM Apprentice
• Estimator Apprentice
• Planning Apprentice
• QS apprentice
• Procurement Apprentice
• Bids and Proposal Apprentice
• Building services engineering (Service and Maintenance Apprentice)
• Digital Technology Solutions Apprentice
• Network Cable Installer Apprentice
• Instrument Technician apprentice
Further details about our apprenticeship programme and when you can apply will soon be available on our website.
Following us on socials is the best way to keep up to date on when roles are live and where, as the launch across all our platforms will commence in less than a week.
Please spread the word if there is anybody you think would be interested in joining us as an apprentice.