10 Jan 2023
Freedom 'powers on' for the residents of Shetland.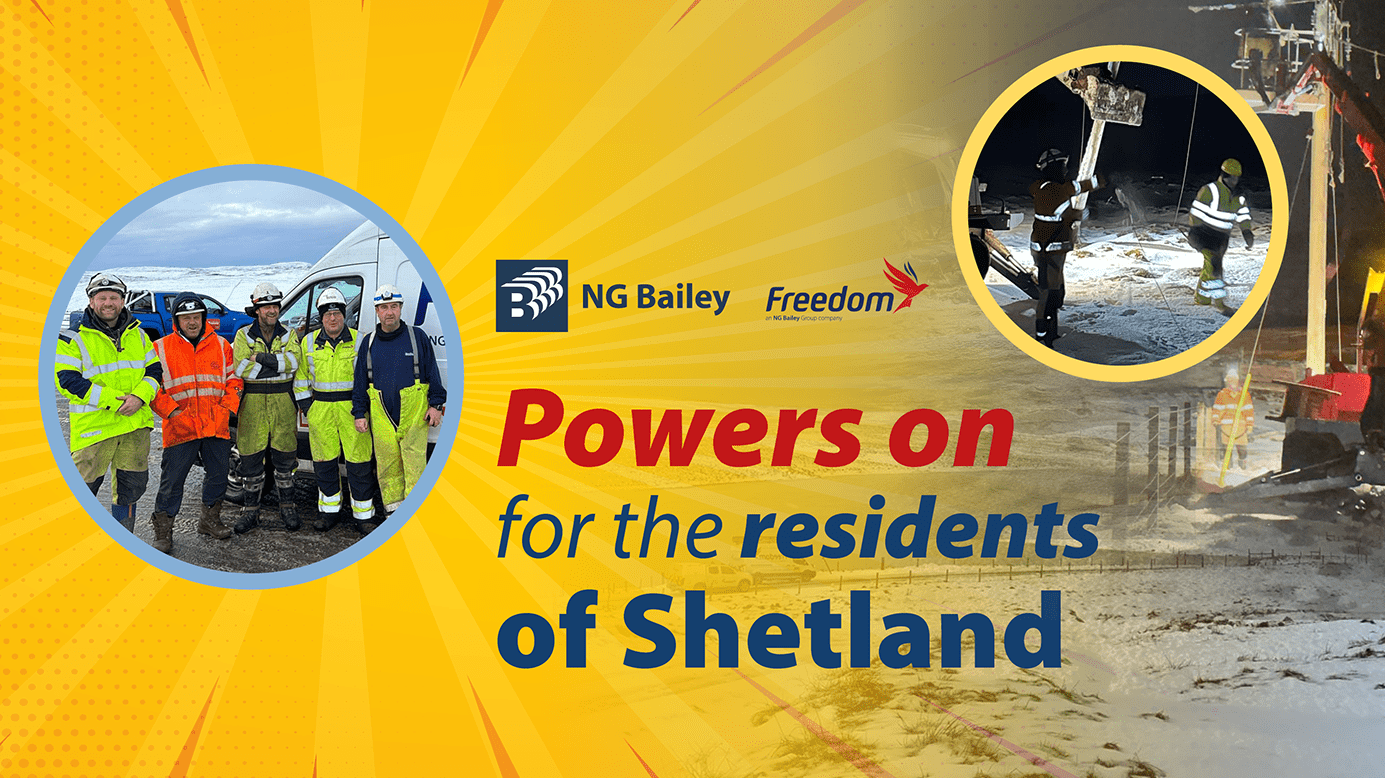 December 2022, saw the UK face extreme freezing conditions and snow in many parts. In the far north of Scotland, the island of Shetland saw severe snowfall, which was described as the "worst in 20 years" as thousands of homes were left without power.
Our Freedom Network Services team, where on hand to support Northern Powergrid in restoring power, and getting the islanders reconnected.

As the snow swept in and temperatures dropped, late night phone calls from Northern Powergrid confirmed our teams would be dispatched to support. Early the following morning the Freedom team set off on the first leg of their journey north to meet the ferry at Aberdeen.
After a ferry crossing lasting 12 hours, the five strong team arrived on Shetland the following morning. Working in some of the harshest conditions, with deep snow, ice, and temperatures below minus 10 the team spent the next couple of days completely rebuilding Scottish & Southern's overhead electricity line infrastructure.
After receiving the good news that all customers were reconnected, and their electricity restored the team endured a 16-hour return trip across a very choppy North Sea before arriving back to mainland Scotland.
Operations Director Jason Hill said "I couldn't be prouder of the team with their willingness to put others before themselves during this Christmas period. Alongside the Linesman and an HGV Driver, Paul Anderson and Dave Russell completed an extraordinary job in very challenging conditions".
Well done to all those involved in this tremendous achievement.