23 Sep 2022
Double celebration at the Construction News Specialist Awards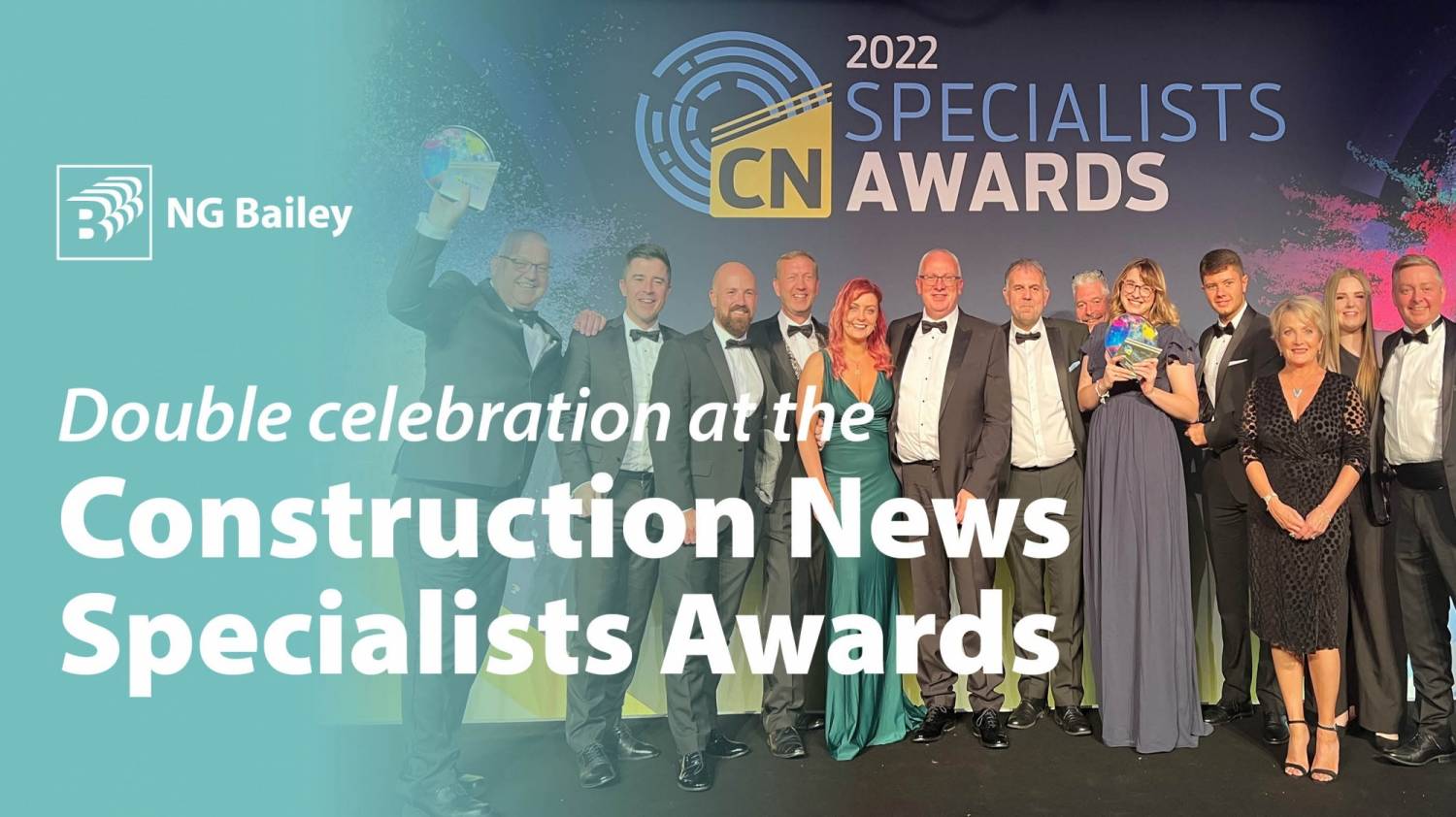 Last night's Construction News Specialists Awards proved to be very successful for NG Bailey with us picking up two awards.
We were delighted to receive accolades in the Apprentice of the Year and MEP Specialist of the Year categories, which is a fantastic accomplishment for the business.
Firstly, we'd like to congratulate Daisie Nash one of our current apprentices who was presented with the accolade for Apprentice of the Year. This is a great achievement for Daisie, whose ambition, enthusiasm, and determination has shone through since starting her apprenticeship and her hard work and dedication has led to her installation work being recognised at the highest standard.
The award for MEP Specialist of the Year celebrates leadership in the field of mechanical, electrical, and plumbing provision within the UK. We are delighted to be recognised in this category, which acknowledges the exceptional quality of our initiatives, people, and projects.
We'd like to thank everyone across the business, you all play a part in enabling us to continue to remain one of the leading independent engineering and services providers in our industry.