2 Sep 2022
Welcome to our new apprentices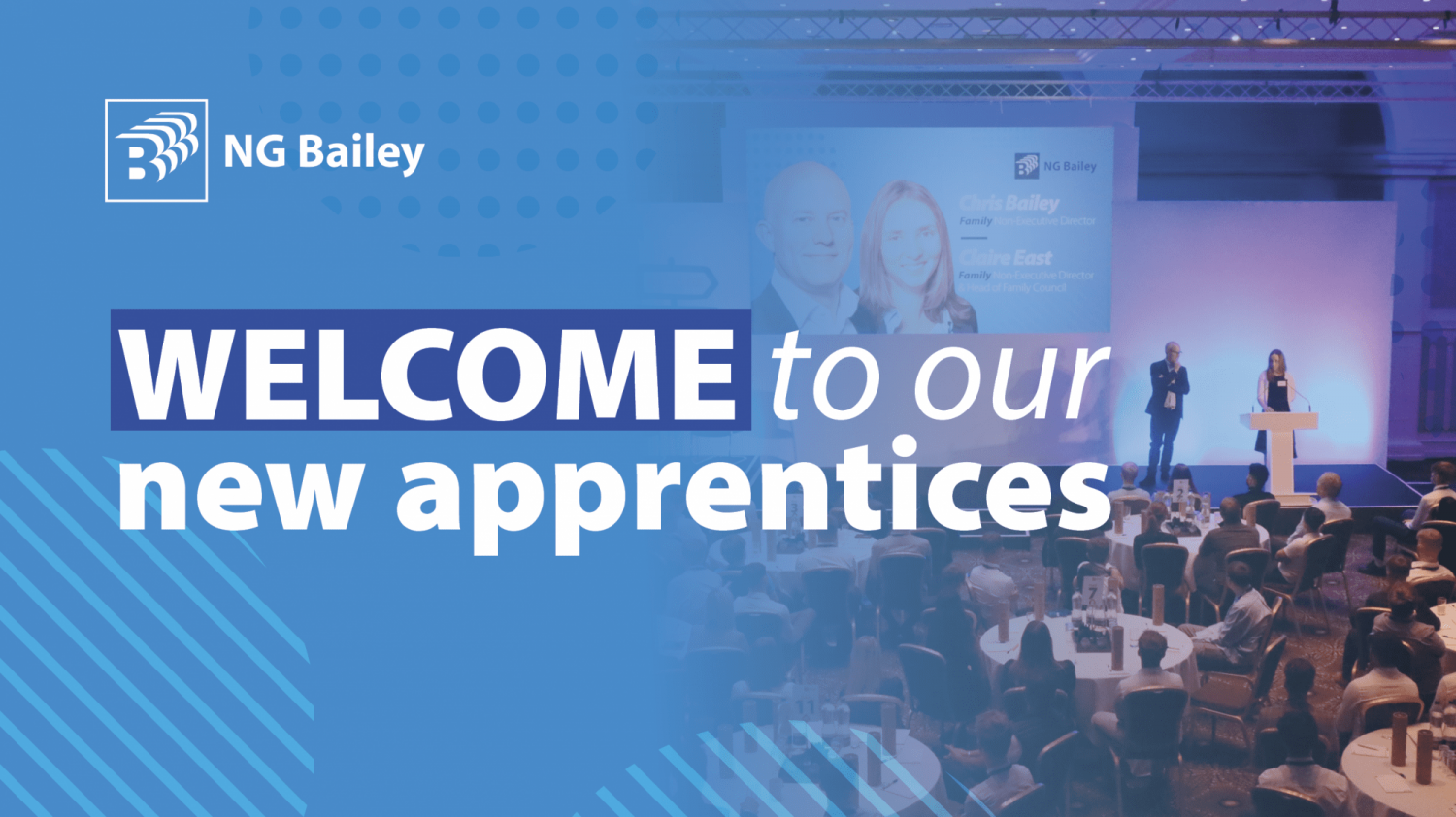 This week we were pleased to welcome our new apprentices for 2022 into the business.
Our apprenticeship programme continues to go from strength to strength and our intake for this year is our biggest to date. We received an amazing 2800 applications and once again, we were really impressed with the calibre of applicants, which made the task of selecting the right candidates very difficult.
Between them, these talented individuals who have been selected to begin their career journeys with us, will be undertaking a variety of roles within our Engineering, Group and Facilities Services business units.
The first step on their journey is an induction, which gives our apprentices a greater insight into who we are and what we do, and what is expected of them, as well as the opportunity to meet their apprenticeship development partners and get to know their apprentice colleagues.
The induction was held at the Queens Hotel in Leeds and saw our apprentices undertake a variety of workshops and tasks and listen to some of our former apprentices and guest speakers from our senior management teams, as well as presentations from key NG Bailey family members including Family Non-Executive Director, Chris Bailey and Family Non-Executive Director and Head of the Family Council, Claire East.
Chris Bailey said: "For pushing ninety years, NG Bailey has committed to apprentice training. Our award-winning apprentice development programme has now seen over 6000 people complete an apprenticeship, and we are delighted to welcome this year's intake into the business. As a family business we are passionate about creating opportunities within our industry and seeing colleagues flourish within their roles and careers."
Claire East also commented: "Today's apprentices have joined us at an incredibly exciting time for the business as we embark on a journey of growth, delivering some of the UK's most prestigious projects. We, along with our wider family, wish all those apprentices joining the business good luck in their careers with us."
The next step will see them joining our teams to kickstart their apprenticeships in offices and on sites in locations spanning the length of the UK.
We wish them every success in their apprenticeship journey with us.