1 Sep 2022
Our apprentices shine in CN Workforce Awards shortlist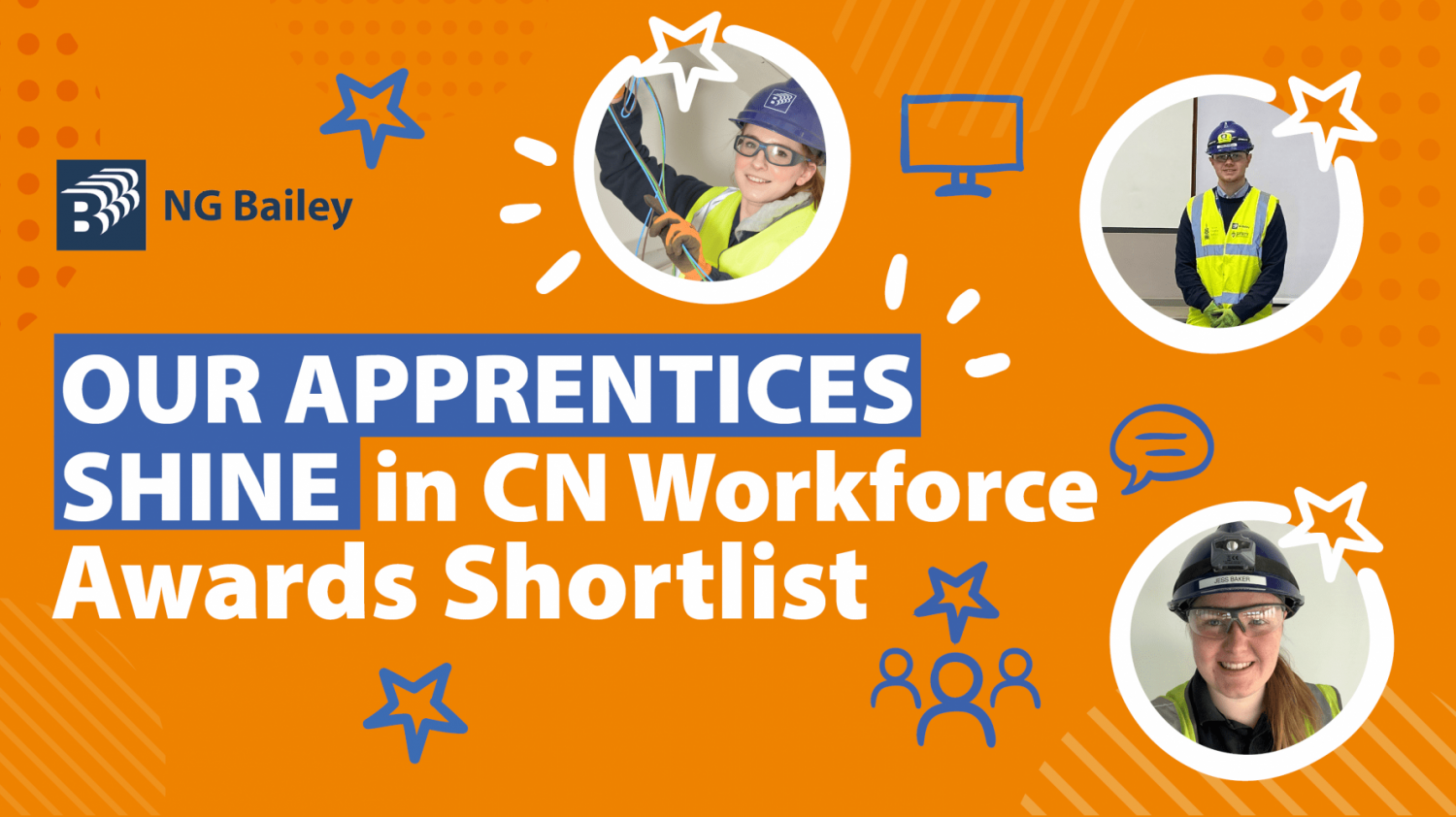 We're really proud of our apprentices, the amazing work they do and the positive contribution they make to our business, so it's fantastic to see three of our aspiring engineering apprentices shortlisted at this year's Construction News Workforce Awards.
Well done to electrical apprentice, Daisie Nash, heating and ventilation apprentice, Jess Baker and building services apprentice, Harry Playfair, who have all been shortlisted in the Apprentice of the Year category - a brilliant achievement!
All three apprentices have keenly progressed since they joined us, with each one of them showing determination, dedication, and enthusiasm, as well as developing the skills and knowledge required to become successful engineers. On top of this, they all really enjoy what they do and are active ambassadors for apprenticeships, which is really nice to see.
We're also delighted to be shortlisted in the Apprenticeship Initiative of the Year category too. At NG Bailey we've been training apprentices for over 80 years, so we know the opportunities apprenticeships can create for the engineers of tomorrow, the value they bring to a business and how they are helping to shape the future of the construction industry.
The CN Workforce Awards recognise the outstanding achievements of those striving to make the construction industry and their organisations great places to work. The awards bring together the brightest workforce talent and recognise those making a difference in recruitment, workforce development, wellbeing, diversity, inclusion and more.