26 Aug 2022
Building Awards shortlist success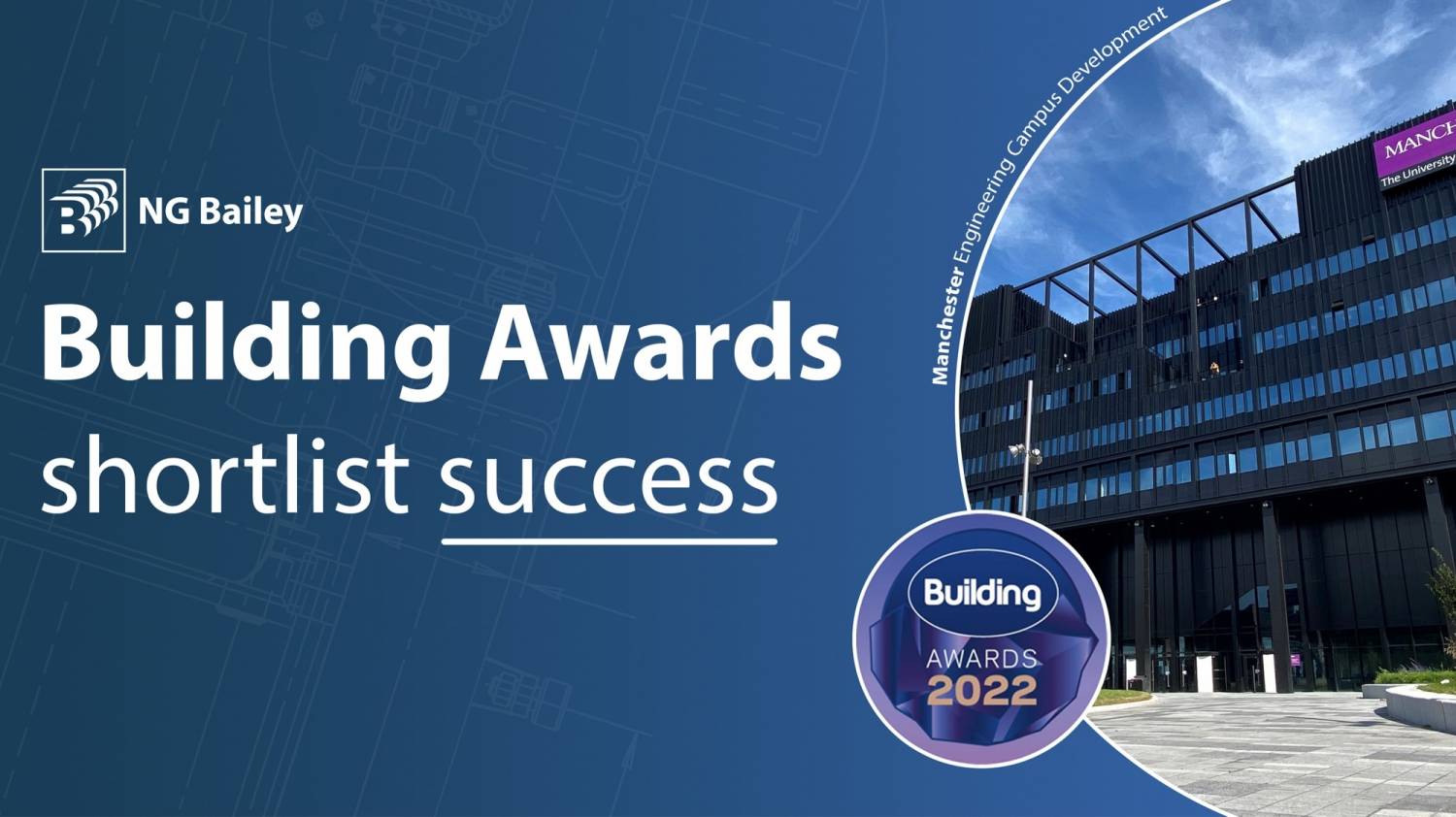 We're pleased to announce that we have been selected for this year's Building Awards shortlist.
Our Offsite capability has been recognised, with us shortlisted in the Offsite Project of the Year category for our work on the Manchester Engineering Campus Development (MECD).
Representing an investment of more than £400m, MECD is one of the largest single construction projects ever undertaken by a higher education institution in the UK. The 80,000m2 development, which spans eight floors and boasts a floorspace the equivalent of 11 football pitches, included three new builds and the refurbishment of a Grade ll listed building.
Working collaboratively with principal contractor Balfour Beatty, we developed a range of innovative build solutions, using offsite techniques to deliver most of the installed equipment on a scale not seen before at an educational facility. More than 850 tonnes of equipment including 64km of pipework – almost enough to reach from our offsite facility in Bradford to the site in Manchester – was delivered in total.
By using our Offsite Manufacture expertise, we achieved significant cost, sustainability and health and safety outcomes, including more than 74,500 hours of work being removed from site.
The Building Awards are the industry's longest running and most prestigious recognition of excellence, that allow companies across all aspects of building to have their achievements held up as an example to the sector.