12 Jul 2022
NG Bailey selected as principal contractor to Britishvolt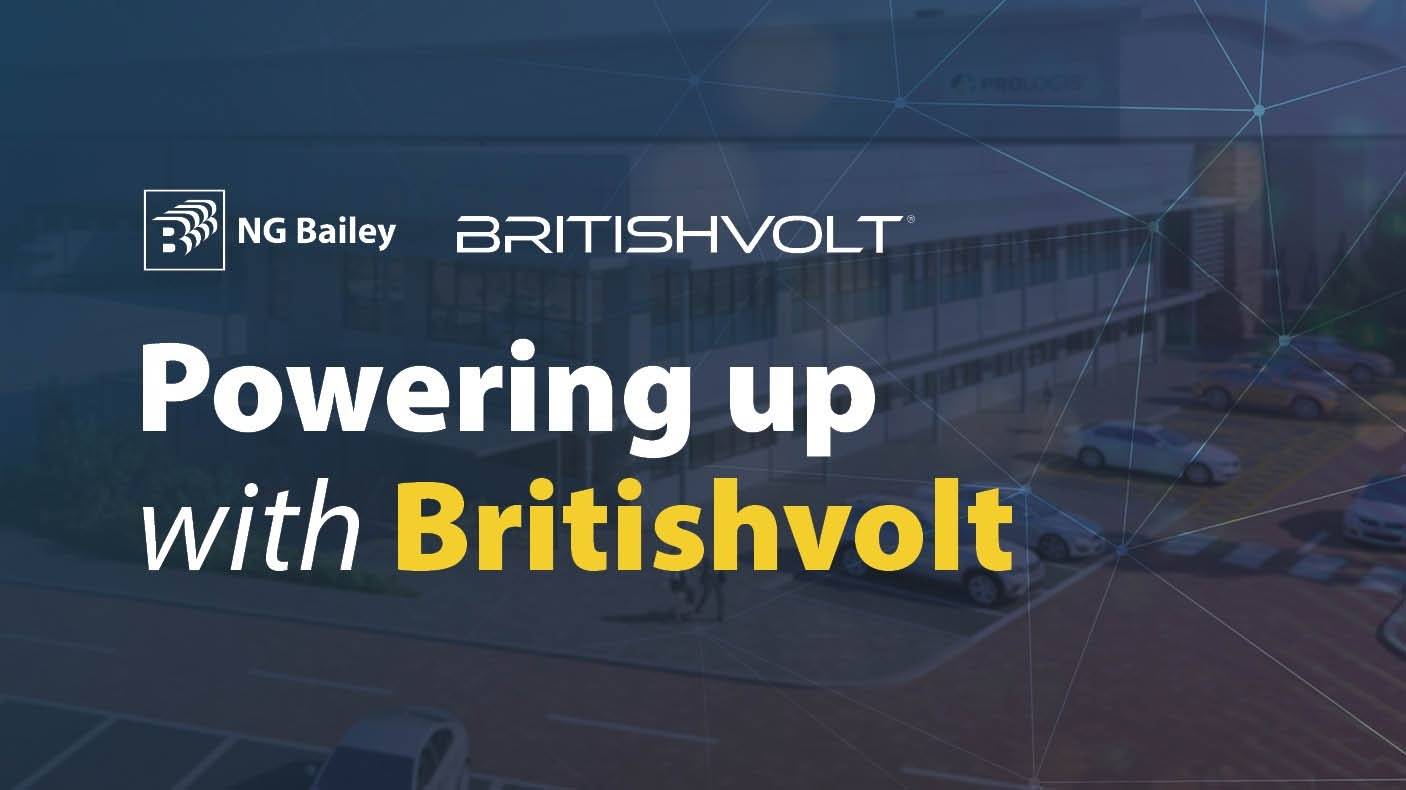 We have secured a further contract with battery cell technology pioneer and manufacturer, Britishvolt. Our contract will support the next phase of the Britishvolt's "Battery Corridor", a concept which enhances the UK's existing battery ecosystem and powers the country ahead in the next industrial revolution.
The appointment builds on the successful partnership established on Britishvolt's Gigafactory project in Northumberland, a £3.8bn scheme for electric vehicle batteries, and beyond, where we are also involved.
This new project will see us play a leading role in supporting Britishvolt and its partner, logistics real estate operator Prologis, in building battery cell scale-up facilities in the West Midlands. We will provide a full range of construction, mechanical, electrical and plumbing services at the Hams Hall facility.
Once complete, the project will create upwards of 150 highly skilled jobs and will unify the Northumberland Gigaplant with a centrally located technology hub.
The contract aligns with our wider responsibility strategy, with the new Hams Hall facilities being net zero carbon in construction and achieving an EPC A rating once operational.
Dan Smith, Sector Director at NG Bailey, said: "At NG Bailey we're proud to be supporting the development of the UK's first Gigafactory. We've been involved with the Britishvolt journey since August 2020, so it's fantastic to be selected as construction partner for the scale-up facility at Hams Hall.
"Our experience as the principal contractor delivering the UK Battery Industrialisation Centre (UKBIC), which was an all-new centre of excellence for battery technology, and our knowledge of the Britishvolt manufacturing process means that this new phase will undoubtedly be a great success as we meet customer demands of battery production and transition to a greener future."
Richard McDonell, Project Director, Britishvolt, said: "I am delighted to see Britishvolt working with NG Bailey again as we lead the UK's journey into re-industrialisation. NG Bailey bring fit out knowledge and expertise to the new scale-up facilities which will help the UK build on its home-grown battery intellectual property and level up the country ready for the energy transition."