1 Jul 2022
NG Bailey is as a Top 100 Apprenticeship Employer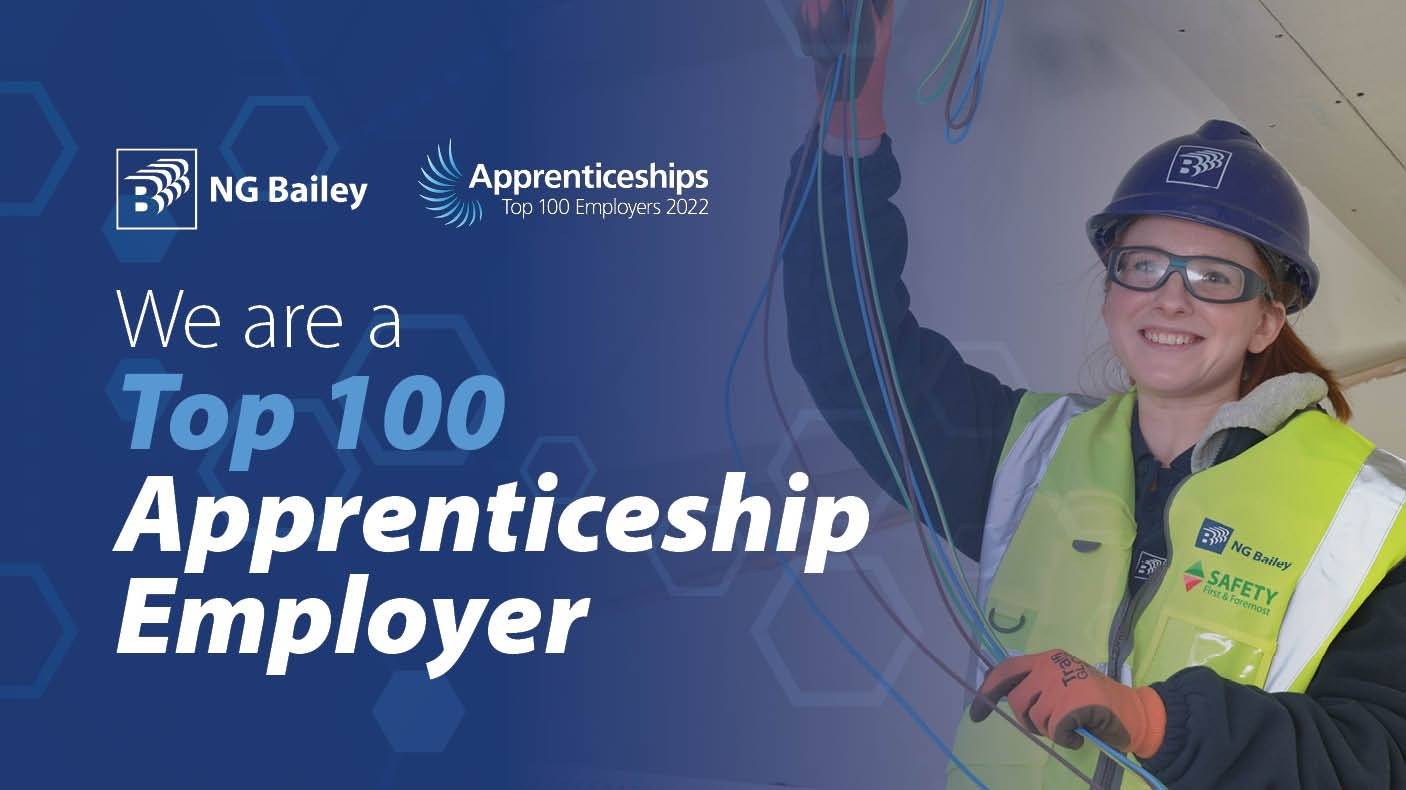 We're really pleased to announce that we have placed at number 94 in the Top 100 Apprenticeship Employers list for 2022.
The Top 100 Apprenticeship Employers rankings, which celebrate 100 of the country's most outstanding apprenticeship employers, have been developed by the Department of Education, in partnership with High Fliers Research, who independently assess and rank the nation's top apprenticeship employers.
First launched in 2020, the rankings showcase the apprenticeship employers that have done the most to provide successful apprenticeships over the last 12 months.
It's hoped the list will help potential apprentices, parents and careers advisers to identify the best apprenticeship opportunities with the country's leading apprentice employers.
Sharon Whitehead, Group Head of Learning and Development, said: "This is a great achievement for us as a business and showcases the fantastic apprenticeship programme we have to offer here at NG Bailey. We're proud to be a part of this group of employers who all share the same passion and commitment we do for apprenticeships.
"We are continually developing our apprenticeship programme and diversifying the roles we have to offer. Providing these opportunities is beneficial to not only to our business but our apprentices too, and it's great to see them grow with us and acquire the skills, behaviours and knowledge required for a successful career."
Our 2022 apprenticeship recruitment drive is coming to a close and we're excited to be welcoming 100 new apprentices to the business later this year.
Click here to find out more about our apprenticeship programme.