29 Jun 2022
Installation work complete at Luton DART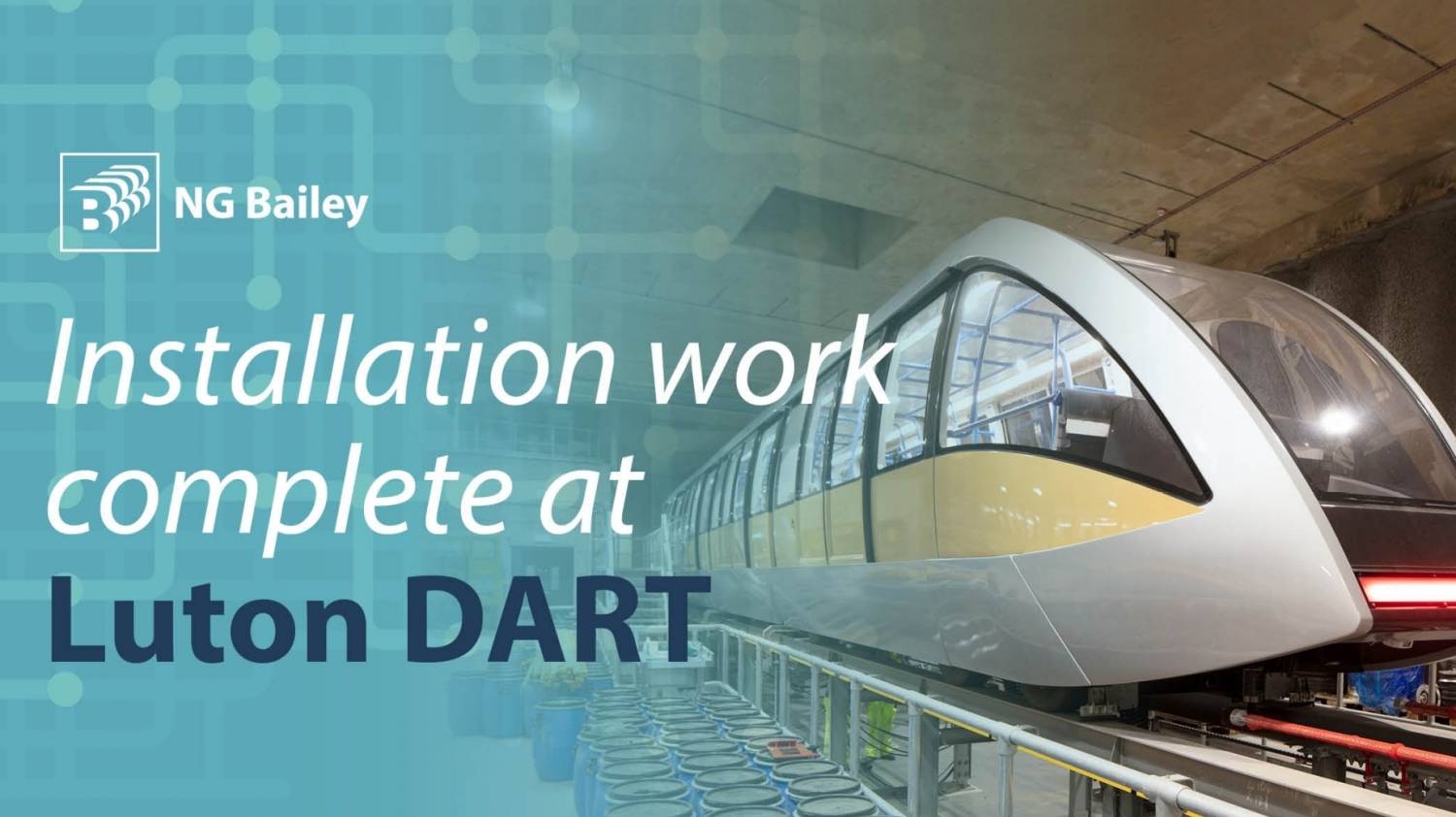 Following three years of successful collaborative involvement, we're pleased to say that our installation work on the Luton DART (Direct Air-Rail Transit) project has been completed.
We have played a crucial role in delivering the project for joint venture VolkerFitzpatrick and Kier (VFK), on behalf of London Luton Airport Limited, which provides a new state-of-the-art guided mass passenger transit system at Luton Airport.
One of the aims of the project was to relieve local roads in peak times and provide a higher capacity transportation method for passengers. When officially open in the summer, Luton DART will transport passengers from Luton Parkway train station to the terminal of Luton Airport in under four minutes, a journey which covers almost 2.2km.
Our work included the design and installation of MEP services and was made up of HV, LV, general and architectural lighting, public health, tunnel extract, general ventilation, cooling systems, communications systems, SCADA, fire detection and suppression systems and building management systems for this fully automated people mover.
A modularised approach was used for aspects of the project, which offered great benefits. A key achievement was the installation of architectural lighting along the gateway bridge.
As well as the installation of MEP services, we were also appointed to commission the works too. The systems, which border Luton Parkway Train Station and Luton Airport, are made up of over 30km of electrical cabling and around 2.5km of fire hydrant pipework.
We caught up with Project Director for the scheme, Alan O'Brien, to find out more about the work that went into creating this transformative form of transportation for the residents and visitors of Luton alike and the benefits it will bring.