31 May 2022
CN Specialists Awards shortlist success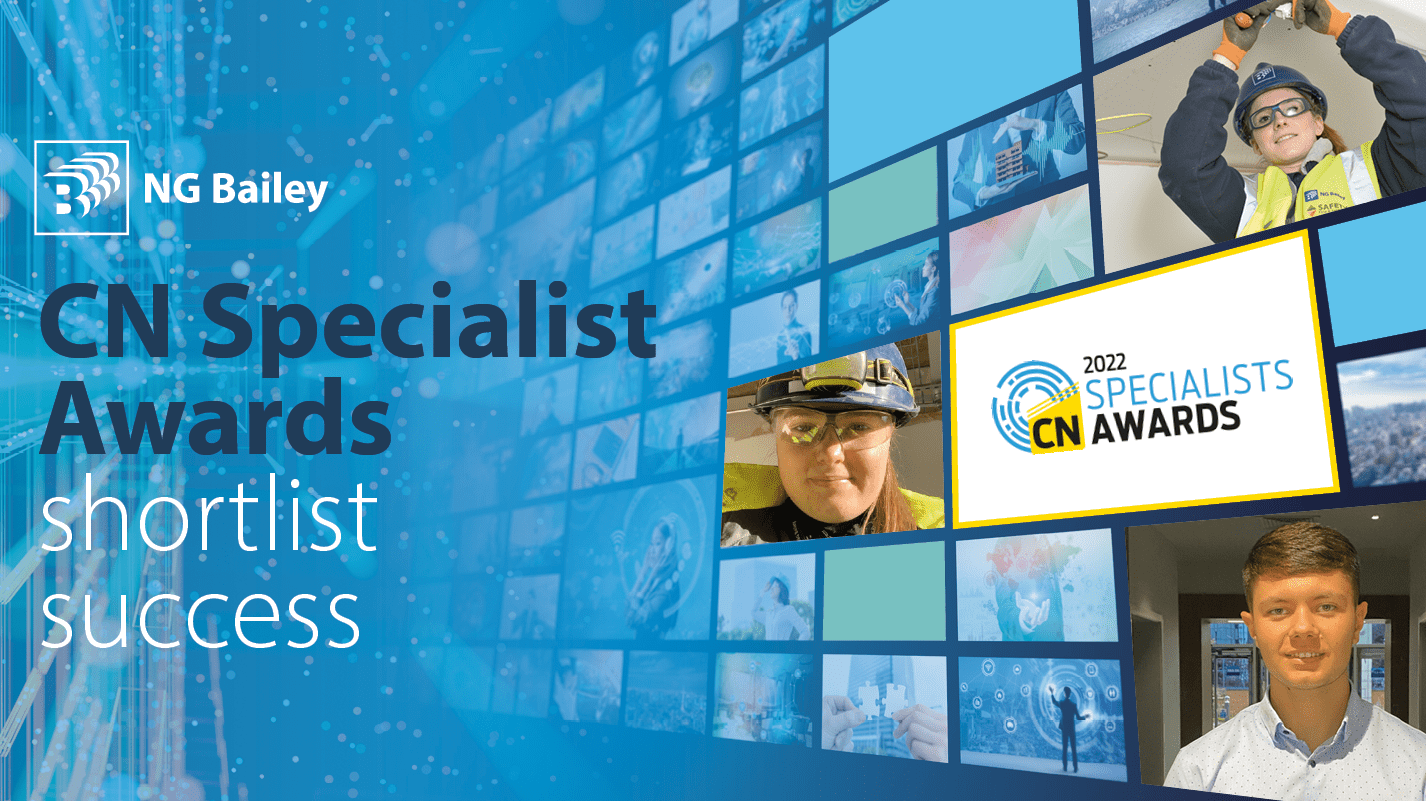 We're pleased to announce that we've been shortlisted in an amazing three categories at this year's CN Specialists Awards.
We've been shortlisted in two categories as a business, MEP Specialist of the Year, which celebrates leadership in the field of mechanical, electrical and plumbing provision within the UK, and Innovation of the Year (Contractor), which recognises contractors that have developed an outstanding new product, new service, new process, or other relevant breakthrough.
For the Innovation of the Year (Contractor) category, we focused on our offsite manufacturing techniques and advocacy of modern methods of construction and how together they have been used to create our 'kit of parts' solution or 'platform' approach, which is currently being utilised on The Forge project in London.
Three of our apprentices; electrical apprentice, Daisie Nash, project engineer apprentice, Harry Playfair and heating and ventilation apprentice, Jessica Baker, have also been shortlisted in the Apprentice of the Year category, taking our shortlisting total up to five. This is a great achievement for these exceptional apprentices and really showcases the talent that we have in our apprenticeship programme.
Now in their 18th year, the Construction News Specialists Awards are the only national awards recognising the outstanding achievements of specialist contractors, highlighting the inspirational businesses and work found across the industry.