26 Apr 2022
NG Bailey launches corporate partnership with CRASH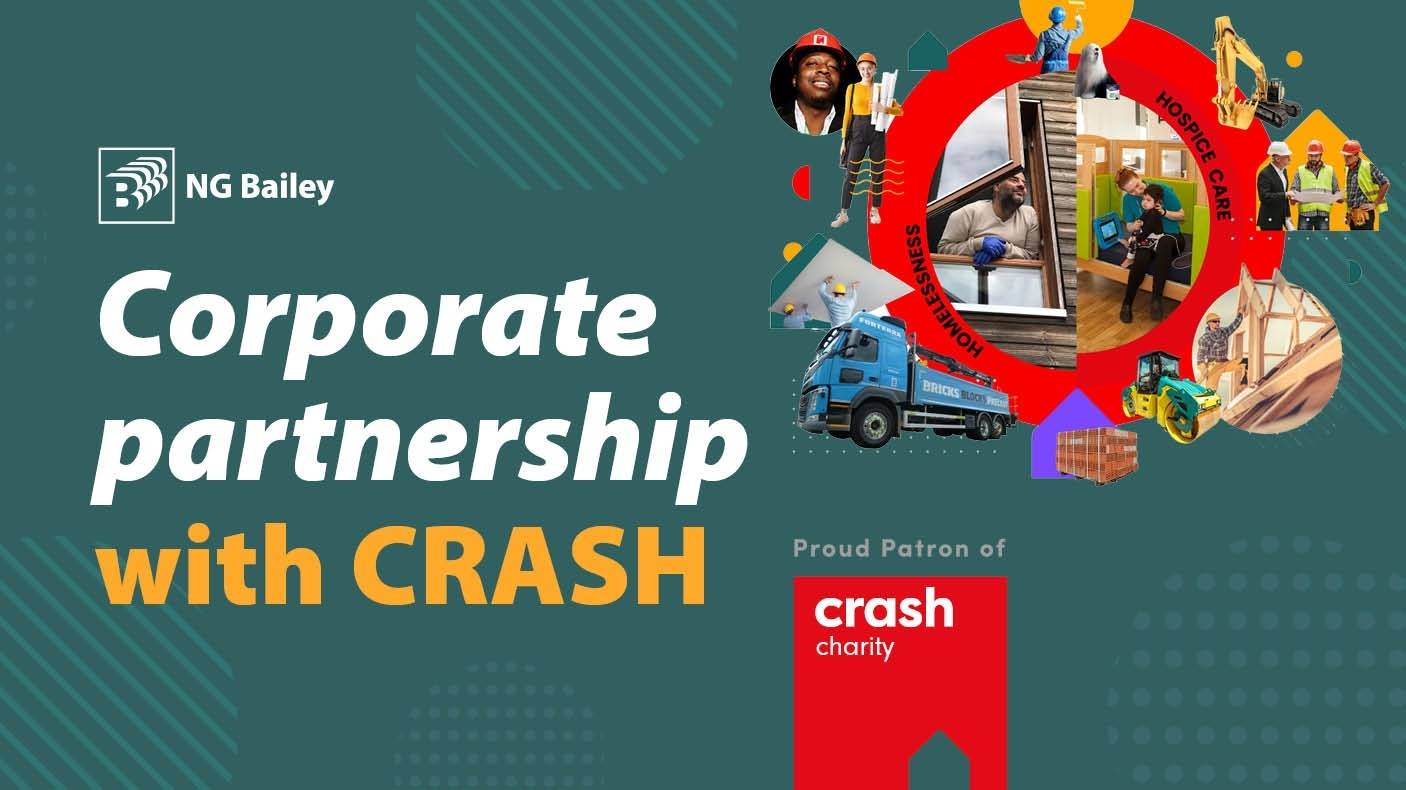 We are pleased to announce that we have joined CRASH as a Corporate Patron.
CRASH unites the construction industry by channelling the professional expertise, construction products and donations of Corporate Patrons and supporters to transform, create and deliver charitable projects.
As a Corporate Patron we will support the great work that CRASH does, helping homelessness charities and hospices across the UK. It will enable us to offer our skills, time and resources for the charities that require CRASH's support and help us to deliver social value back into the communities in which we work.
John Kelly, Managing Director of Engineering, commented: "At NG Bailey we believe in bringing buildings and infrastructure to life and our vision is to create exceptional environments for present and future generations. So, we're proud to be joining CRASH as a corporate patron and working in partnership to transform spaces for people who need it the most. We're looking forward to supporting CRASH and the valuable work they do."
Francesca Roberts, Chief Executive at CRASH said: ''I am delighted to welcome NG Bailey as a Corporate Patron of CRASH. NG Bailey are leaders in the construction industry with social value at the heart of their business and they will bring a wealth of experience in engineering and services to our charity projects across the UK. Thank you to all at NG Bailey for your commitment to constructing places that care for people who are homeless and children and adults with a life-limiting illness.''
As a Corporate Partner we join a host of other industry names who are donating their time and expertise for good.