18 Mar 2022
Apprentice Hassen impresses key Facilities Services customer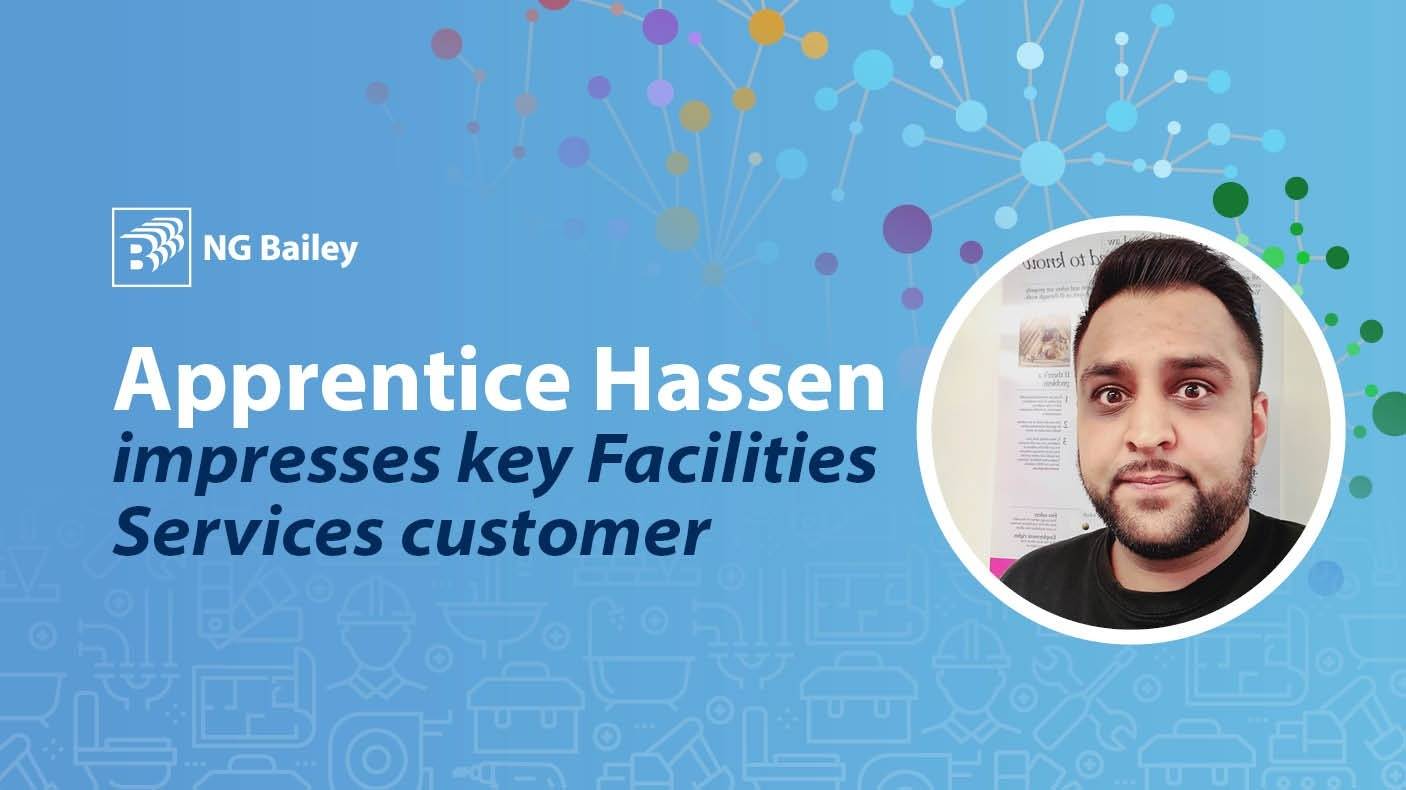 Receiving positive feedback from our clients not only boosts our reputation as a business but it also highlights the great work our people do too. This is especially inspiring when it's one of our apprentices receiving praise.
We'd like to congratulate first-year service and maintenance apprentice engineer, Hassen Ahmed, who recently impressed one of our key Facilities Services (FS) customers, GPE and their occupier, Warner Bros.
Hassen is currently working on one of our managed services contracts at 200 Gray's Inn Road, a destination building in the heart of London that provides high quality offices and TV broadcasting studios.
Jackie Smith, on behalf of building occupier, Warner Bros, commented: "I would like to give some feedback on your engineer, which isn't usually something I do, but Hassen really impressed me. He was knowledgeable, professional, polite and very thorough in his work and great at keeping me updated. He is going to be an asset to you."
Claire Mora, Occupier Services Manager at GPE, also praised Hassen's performance: "It's fantastic to have received such great feedback from the team at Warner Bros. Collectively, we are invested in training our apprentices to the highest standards and Hassen's development is a great example of this. As a leading property developer, it's important that we take the time to nurture individuals with different skills sets to create opportunities for the future of this industry. Congratulations to Hassen on behalf of all of us, you should be very proud."
Hassen forms part of our FS London team of site-based and mobile engineers, who have worked with real estate developer GPE since July 2020, providing planned and reactive mechanical, electrical and plumbing maintenance services to a portfolio of 19 iconic buildings.
Well done Hassen, we're really proud of your progress and it's great to see you embodying our values of Passion, Integrity and Excellence.