3 Mar 2022
It's all about teamwork for Quantity Surveying apprentice Toby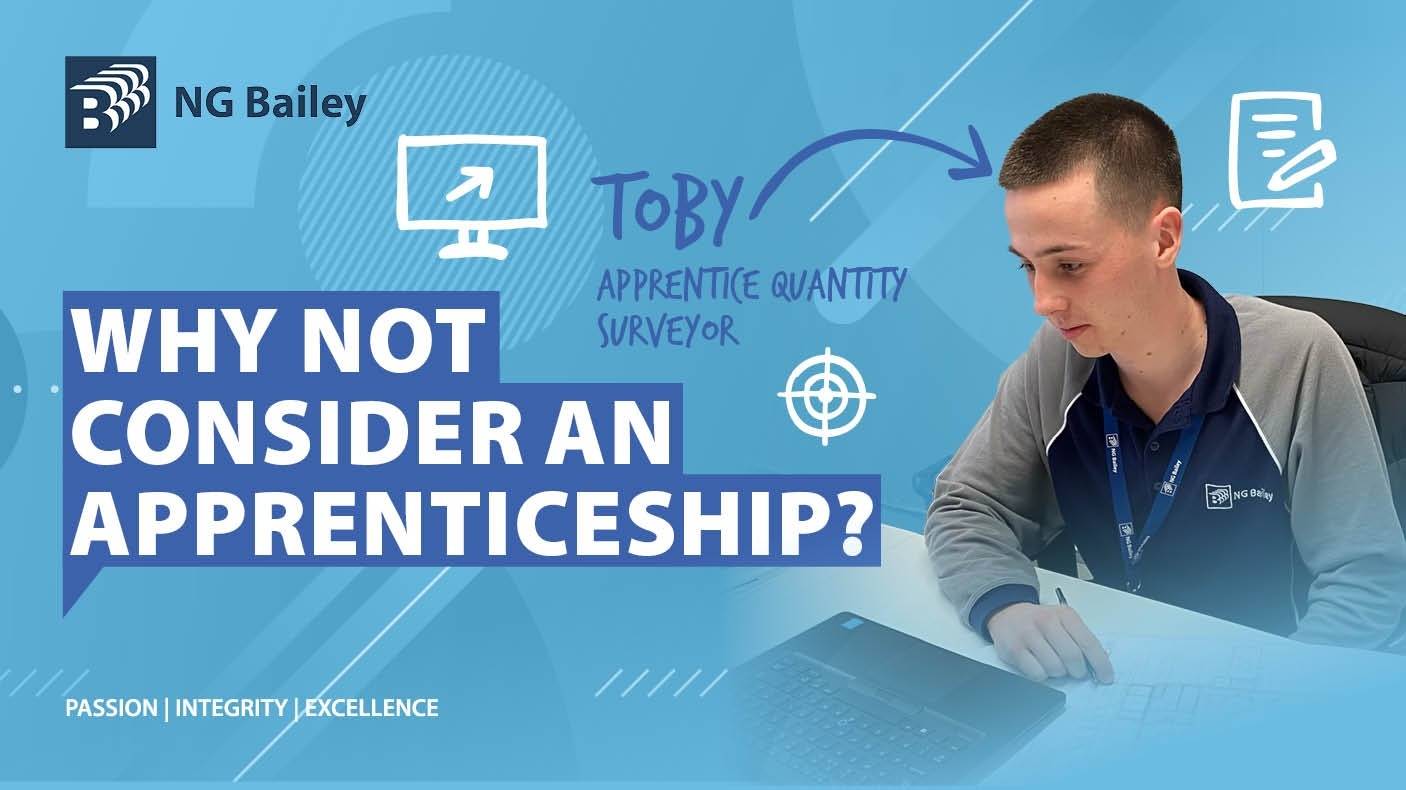 We have some exciting apprenticeship opportunities available in Reading this year in both engineering and services roles.
We checked in with Toby, one of our Reading-based first year Quantity Surveying apprentices, who told us what he enjoys most about his apprenticeship and the advice he'd give to people looking to apply for an apprenticeship.
"As a Quantity Surveying apprentice, organisational, team-working and communication skills are important, as well as close attention to detail. My daily tasks include liaising with the commercial team, assisting quantity surveyors with their reports and documentation, budget management and payments, as well as forecasting costs throughout a project.
"The most enjoyable part of my apprenticeship so far has been working with so many different people, including fellow apprentices, site engineers, and the commercial team, who have all been really welcoming and helpful.
"The best advice I can give to anyone applying for an apprenticeship would be to highlight your key attributes and explain why they would make you a strong fit for the position you're interested in. Also, make your application stand out by including any previous experience that shows your skills and more importantly, your personality."
If you would like to become an NG Bailey apprentice like Toby, please visit our Apprenticeships page to find out more.