17 Feb 2022
An apprenticeship is key to a career for EJ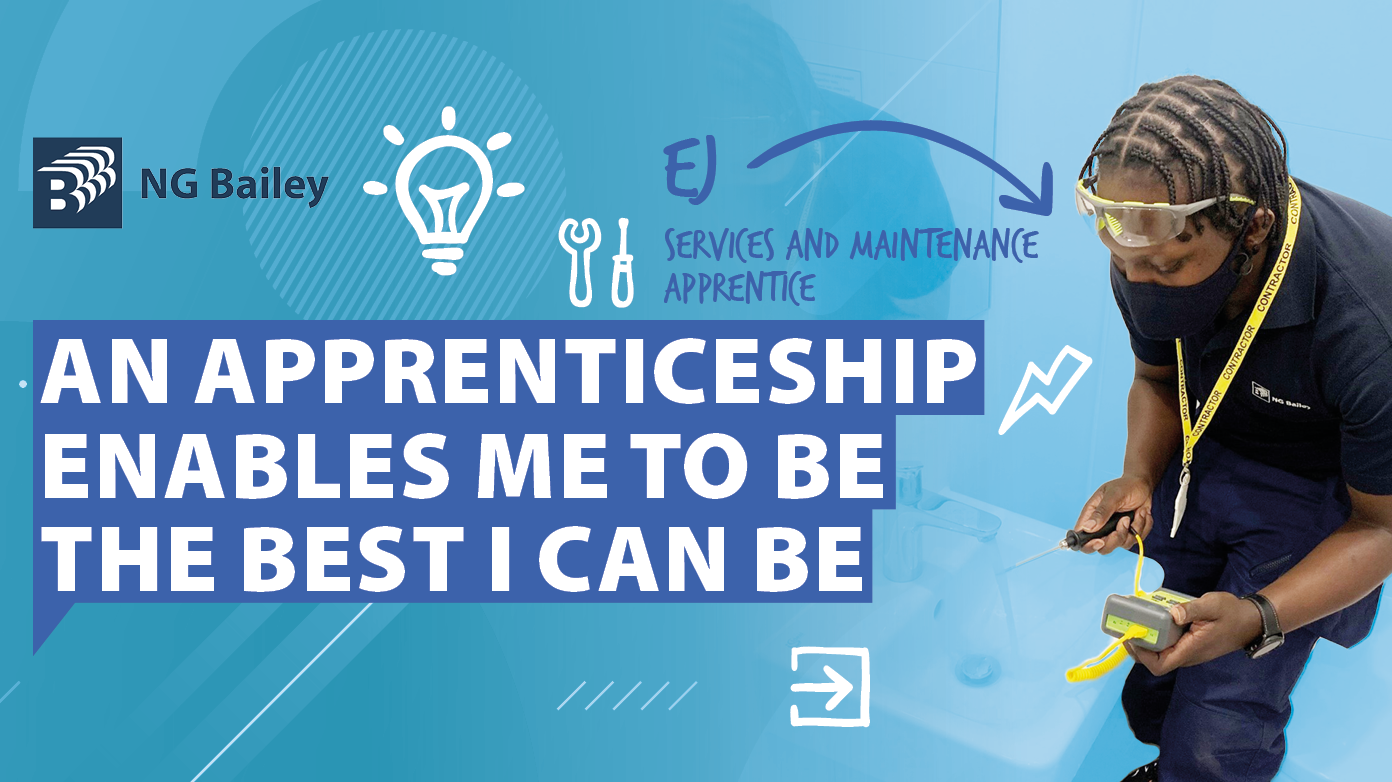 ​This year we have more apprenticeship roles than ever before available within our Services division, with a number of these roles located on some of our exciting projects in London.
We catch up with EJ, who is one of our London-based first year Services and Maintenance apprentices to find out why he chose an apprenticeship and why it's the best fit for him.

"I previously worked in various roles including security, event management and sales, but when the pandemic started, I realised I wanted to learn a trade and have a skillset that I could carry through life.
"In my services and maintenance role, most days are different which is always a good thing as you never know what to expect. This has really helped me to develop my problem solving and analytical skills. Communication skills are also essential, because even if I am working alone, I may need to liaise with others to get the job done.
"I enjoy the change of pace my apprenticeship offers and the opportunities it provides to meet new people and build connections. I also like a challenge, so I enjoy working on reactive tasks because it gives me a chance to test myself and learn something new. Working on various contracts and speaking with different people has definitely boosted my confidence and I can't wait to be taught more.
"I have gone from seeing a trade as a useful skill to have in life, to enjoying and wanting to actually develop these skills into a career."
If you would like to become an NG Bailey apprentice like EJ, please visit our Apprenticeships page to find out more.