14 Feb 2022
NG Bailey secures multi-million pound Electrical & Instrumentation framework agreement with Sellafield Ltd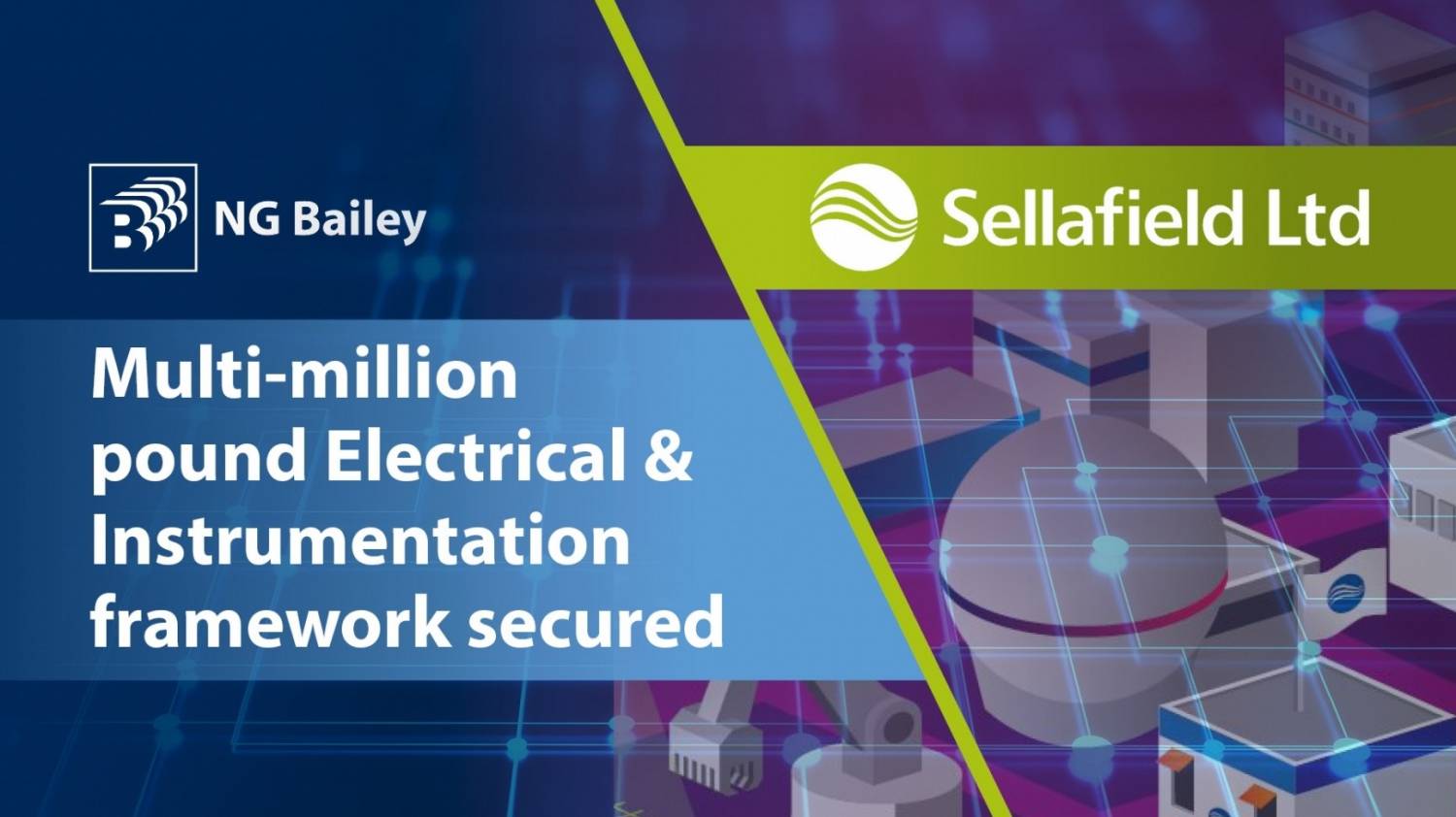 We are pleased to announce that we have been appointed by the Programme and Project Partners (PPP) as key delivery partner for the Sellafield decommissioning programme.
Together with Balfour Beatty Kilpatrick Ltd, we will deliver the Electrical & Instrumentation (E&I), a framework agreement worth £485-£600 million over the life of the programme.

This major framework will span the next 18 years and the E&I scope includes Early Contractor Involvement, design, supply, installation, and the testing and commissioning of the E&I systems at the Sellafield site in Cumbria.
It has been procured under a new Multi Project Procurement (MPP) model, a pioneering new way of awarding long-term work packages at the Sellafield site which encourages long-term collaboration throughout the supply chain, enhanced project delivery, and paves the way for greater economic and social impact in the West Cumbria region.
Matt Hare, Operations Director (North West), commented: "NG Bailey is incredibly excited about becoming a KDP within the Sellafield PPP. The opportunity to deliver works that will assist the decommissioning programme over the coming years, whilst also contributing to the local economy and increasing employment opportunities in the West Cumbrian area is remarkable.
"Our team is looking forward to working with all project stakeholders to ensure that Mission Sellafield is successful and recognised in the industry as leading the way in adopting Project 13 principles."
Sellafield Ltd is the organisation responsible for the safe operation and clean-up of the Sellafield site, the largest nuclear complex in Western Europe. The site covers two square miles and contains over 1,000 buildings. The decommissioning programme will run for over 100 years overall.
The PPP partnership is made up of lot partners KBR (integration partner); Jacobs (design and engineering partner); Morgan Sindall Infrastructure (civils construction management partner) and Doosan Babcock Ltd (process construction management partner) and Sellafield Ltd as the fifth partner, to support the site's 100-year decommissioning programme.