13 Dec 2021
CIBSE Embodied Carbon shortlist recognition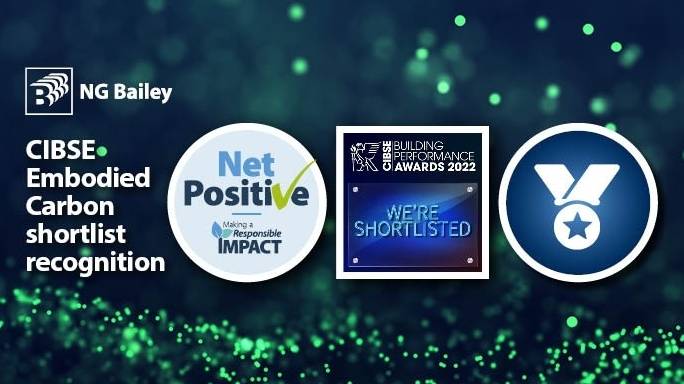 ​It's great to be recognised by the CIBSE Building Performance Awards 2022, with a shortlist place in the Embodied Carbon category.
This category recognises exceptional contributions to understanding and reducing embodied carbon in building services. With embodied carbon becoming increasingly acknowledged as a major contributor to carbon emissions, it needs to be addressed alongside operational carbon to meet net zero carbon goals.

Our submission highlighted our new carbon calculation tool which has been developed in-house for our Offsite manufacturing facility. It allows us to demonstrate the carbon savings benefits that can be achieved through the modules we manufacture compared to traditional installation methods.
It enables our colleagues and clients to consider the impact of their decisions at the design stage, the advantages of adopting offsite manufacture and allows them to see the overall impact this has on the carbon footprint of our offsite-led projects.
Our carbon calculator is a work in progress, and we are continually updating its scope and functionality. It currently considers labour and commuting, transportation of materials, and deliveries of solutions to site, together with the reduction of wasted materials, as carbon parameters within its calculation. In future development, the calculator will also look to include the calculation of the energy use at both our offsite facility and on site, incorporating this as a holistic view of operational and embodied carbon during the construction stage.
This is one of many initiatives we are introducing as part of our new Net Positive strategy, which will help us to achieve one of our key commitments of zero carbon.
We are looking forward to 24 February 2022 when the winners will be announced.