6 Dec 2021
Working on world's first P-DfMA office building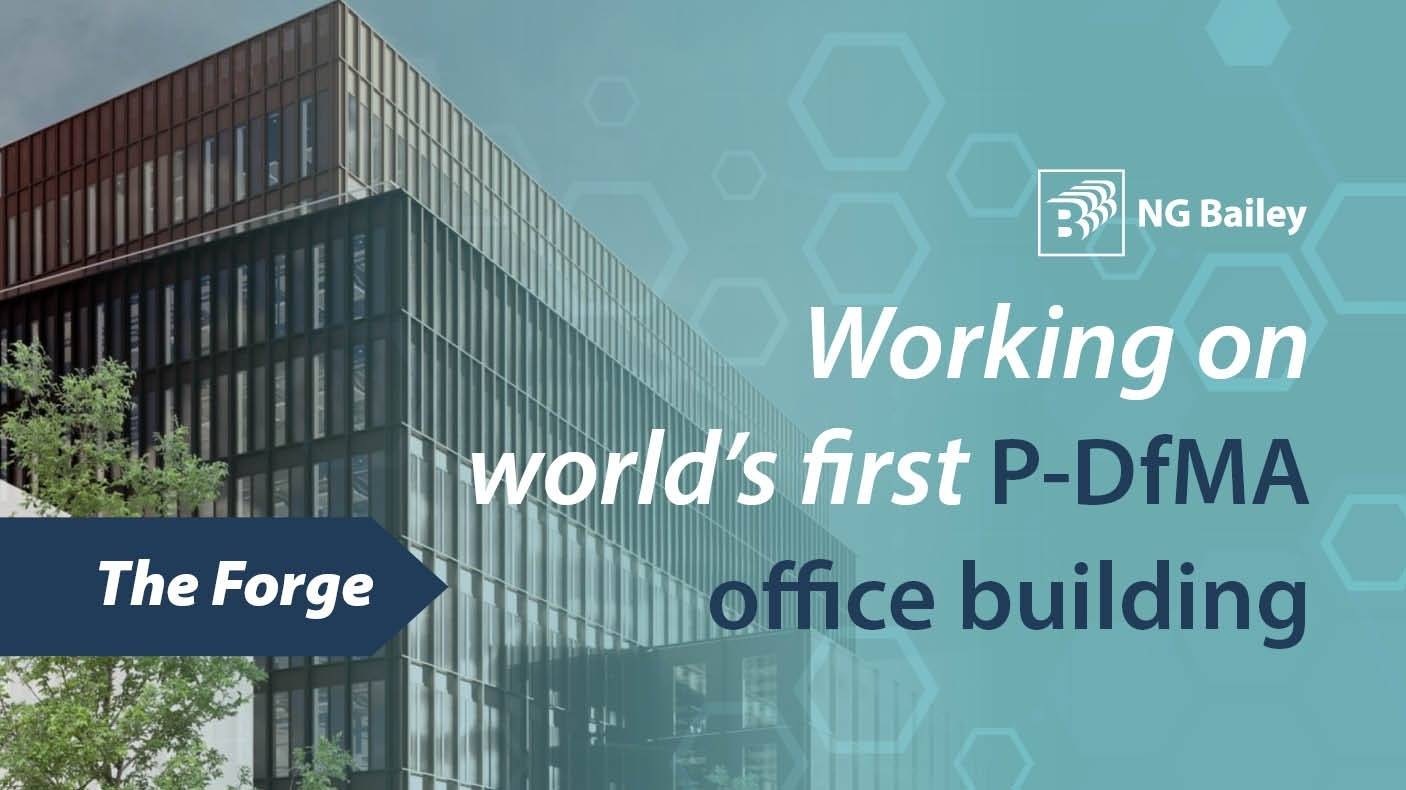 ​We're pleased to share a behind-the-scenes insight into our work on The Forge, an innovative office development in Southwark, London.
The Forge is the world's first Platform Design for Manufacture and Assembly (P-DfMA) office building, and our team were first appointed to design a mechanical and electrical 'kit of parts' for the Landsec development and subsequently to manufacture and install the solution.

Production of the parts is ongoing at our specialist Offsite Manufacture facility in Bradford. Our approach has removed circa 20,000 operative hours from the project and delivered substantial carbon savings when compared with a traditional method of installation.
The savings are achieved through reductions in transport of materials and modules; reduced programme length, minimised material wastage and by reducing the number of journeys that need to be made to site. For example, The Forge project was able to recognise a reduction of over 500 tonnes of embodied and operational carbon through the use of our Offsite facility.
We'll be sharing regular updates from the team delivering the project. This first short film introduces The Forge and looks at the benefits our offsite approach is delivering. We hear from Graeme Brady, engineering manager and Mark Griffin, offsite integration manager here at NG Bailey, who talk about the project in more detail.
Look out for future updates on our social media pages!