28 Oct 2021
NG Bailey looks forward with confidence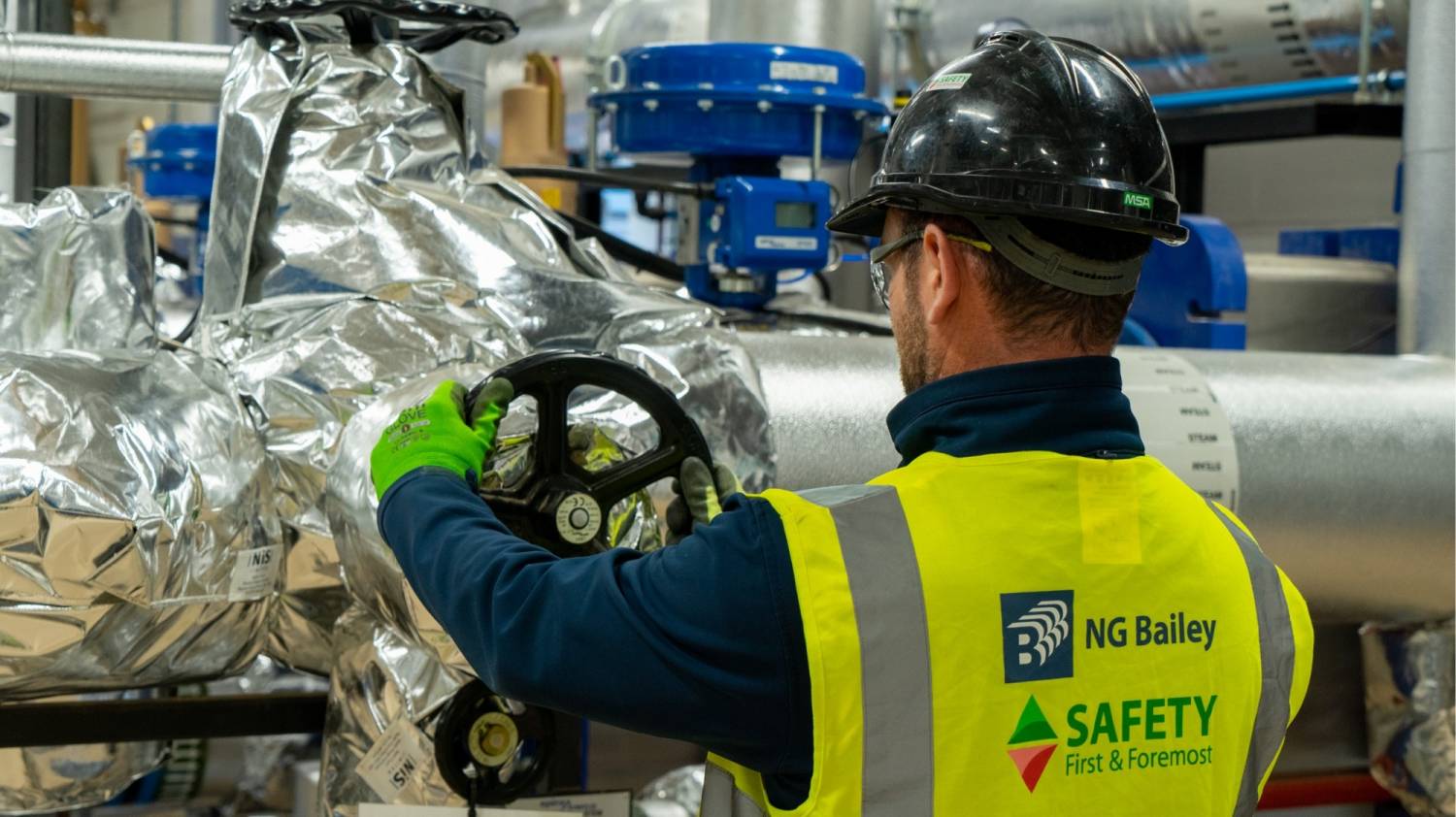 NG Bailey, the UK's largest independent engineering and services business, is exceptionally well placed to deliver on its strategic business plan and newly launched responsibility strategy, which sets a science-based target for the Group to contribute positively to society.
Following a challenging eighteen months due to the COVID-19 pandemic, its diversified strategy, solid market positions across targeted sectors and strong balance sheet positions the business for further growth.
Chief executive of NG Bailey, David Hurcomb, said: "In what is NG Bailey's centenary year, it is pleasing to look forward with confidence and optimism as the UK economy and construction industry continue to recover from the COVID-19 pandemic.
"Our ongoing strategy of achieving a balanced business across our Engineering and Services divisions is supported by a £1.2bn forward order book, made up of a diversified opportunity pipeline which focuses on key UK recovery sectors and puts us in a strong position.
"The UK government's commitment to infrastructure spending and its decarbonisation targets, coupled with our leading reputation in key sectors, where we see significant growth opportunities over the next five years, allows us to remain confident that the markets in which we operate are resilient and that we are in a strong position to benefit.
"Additionally, in the current trading environment, one of our key differentiators is the strength of our balance sheet. We are committed to making further investment in our target areas of work and in our people, to ensure our business remains sustainable and thrives over the longer term.
"The economic environment is challenging following the pandemic and the construction and engineering sectors will take time to recover. There are some headwinds to navigate, with significant inflationary cost pressures and supply chain disruptions impacting the confidence of customers to make positive investment decisions. We are already seeing an impact on the gestation of projects from tender to award. The resulting productivity challenges and reduced outputs are squeezing turnover and margins, which has unfortunately led to a toughening commercial environment."
For the year ended February 2021, NG Bailey has reported turnover of £507m (down from £573m in 2019/20), with an underlying operating loss of £2.7m (compared to a £19.8m profit in 2019/20). Net assets are £141.8m, including cash and investments of £85.8m. The drop in turnover and profit is due to a range of COVID-19 pandemic related issues, such as temporary site closures, access restrictions, productivity challenges from social distancing measures, and delays or cancellations of secured and potential projects. The business also supported affected employees by topping up furlough pay to well above the government maximum provision and guaranteeing 100% of pay for those colleagues below a certain pay threshold. This was at a cost to the business of £3m. Headcount was reduced by around 8% to match lower workloads in the short to medium term.
Keeping employees, sites and offices safe has been the priority throughout the pandemic in line with the organisation's Safety First & Foremost mantra. COVID-19 specific operating procedures were put in place to enable sites to keep operating, whilst complying with all public health and government guidance, including the Construction Leadership Council guidelines.
From an operational perspective, NG Bailey has played a key role in delivering a wide range of projects throughout the pandemic. For many of its customers, work carried on during the lockdowns and it continued to deliver vital building and infrastructure services across the UK and in Europe.
NG Bailey also continued to invest in its apprenticeship programme, having recruited apprentices throughout the pandemic and, as these people are the future of the industry, will continue to do so.
Looking ahead and following NG Bailey's strategic investment in Freedom in 2018, the business has capitalised on the significant opportunity around investment in the upgrade and maintenance of electrical distribution networks as part of the UK's decarbonisation agenda. This has resulted in further acquisitions in this area which have also performed well.
NG Bailey is also at the forefront of nationally significant new initiatives including a partnership with Britishvolt on the UK's first Gigafactory, a giant car battery facility in Northumberland with the potential to create 3,000 new jobs. NG Bailey has underlined its commitment by investing in the scheme.
Mr Hurcomb added: "As a responsible family business we are committed to our people, customers and supply chain partners, striving to put back more into society than we take out.
"Our people worked incredibly hard during what has been a hugely challenging period, from offices to sites they adapted to new ways of working, whilst maintaining excellent health and safety standards and continuing to deliver a high level of service with constantly changing customer requirements. The Board and family would like to thank all our people for their dedication and contribution."