28 Oct 2021
Shortlisted in two categories at CSA Awards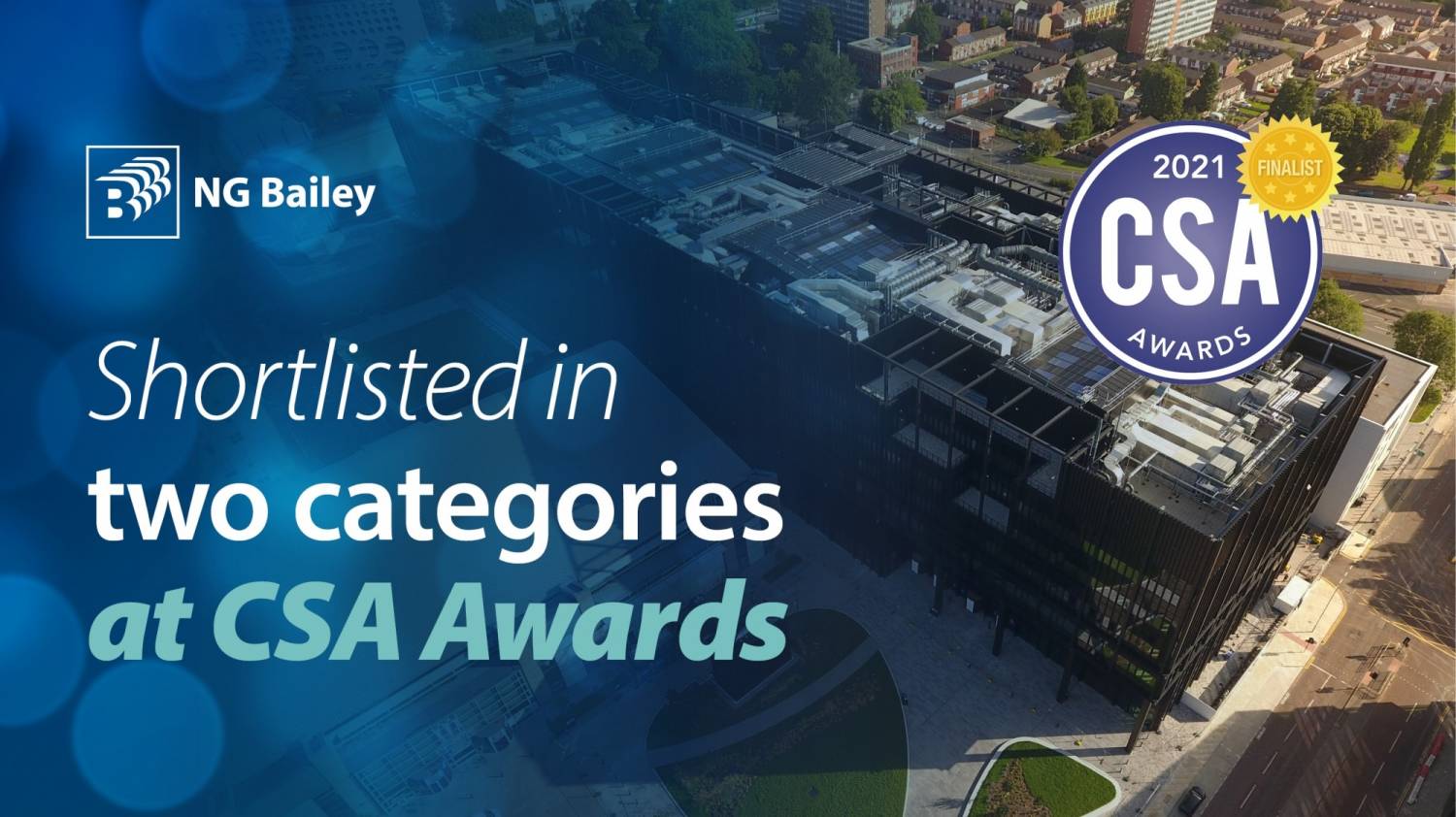 It's great to be shortlisted in two categories at this year's Commissioning Specialists Association (CSA) Awards – Project of the Year and Student of the Year.
Project of the Year recognises our work on the prestigious Manchester Engineering Campus Development (MECD) project. Representing an investment of more than £400m, it is one of the largest single construction projects ever undertaken by a higher education institution in the UK.
The 80,000m2 development includes three new builds and the refurbishment of a Grade ll listed building, which will house over 8,000 students and staff. We worked collaboratively with principal contractor Balfour Beatty to develop a range of innovative solutions and our MEP scope covered over 2,000 rooms and shared facilities, including highly technical laboratories and multiple theatres.
Shortlisted for Student of the Year is commissioning manager, Steve Mancell. Covering our Midlands region, he works with our internal and external stakeholders, guiding them through each stage of a project into aftercare.
Steve's commissioning role started eight years ago after moving over from hands-on project management. To develop his technical knowledge, he worked alongside local commissioning companies, shadowed internal commissioning managers and completed the CSA Grade 3 Commissioning Technician development path. Steve then went on to achieve a Distinction in his CSA Grade 4 exam.
The CSA Awards celebrate achievements from across the sector and is now recognised as a significant celebration where talent, drive, determination and contribution to the industry is recognised.
We're looking forward to the event and have our fingers crossed for a successful evening.